The First Minister will meet the family of a young mother who fled a violent ex in Malta, only to be ordered back by a Scots court.
Leigha Collins has been forced to live with her baby son Hayes while her older son Alfie is looked after by her parents in Fife.
Last week, we revealed how heartbreaking phone calls are the only link Leigha has with her older son as she battles her ex, who has a conviction for violence and a drug problem, for custody of baby son Hayes.
Watch: Where are you mummy? Heartbreaking calls revealed as young mother warns ex is trying to force her to choose between her children
Nicola Sturgeon will meet Leigha's mum Cerry, 44, from Kinghorn, Fife, who said: "We feel helpless dealing with a system which has left a young teenage mum living thousands of miles from her home and her oldest child."
The family's MSP, Alex Rowley, has repeatedly voiced concern. He said: "While the First Minister cannot intervene in the legal issues, we believe she should be made fully aware of the difficulties Leigha and her family face and how alone they feel."
The MSP has also written to Malta's president, George Vella, and prime minister Robert Abela. Mr Rowley said: "I've pointed out Leigha and Hayes have effectively been trapped in their country. If a Maltese citizen found themselves in a similar situation here in Scotland, they'd receive medical care, access to housing, nursery facilities, social benefits and other support. I've asked them to ensure Leigha and Hayes receive that same support while she continues with her legal action."
Cerry said: "We're extremely grateful for Alex Rowley's help."
Leigha, 19, fled Malta last Christmas with Alfie and Hayes after becoming scared of her ex-partner Borg's violent temper.
Borg agreed to Leigha's return to Scotland as long as he did not pay maintenance, but dragged the case on. With nowhere to stay Leigha had no choice but to come home.
Unimaginable: Women's Aid condemns plight of teenage mum ordered back to Malta by a Scots judge unaware her ex-partner was convicted thug
After receiving Legal Aid in April, Borg took Leigha to the Court of Session claiming she broke the Hague Convention on child abduction by returning to Scotland and Lord Brailsford ordered Leigha to Malta, apparently unaware Borg had already pleaded guilty to grievous bodily harm last year.
Leigha's claims that Borg's drug use added to her fears around his violent temper were also dismissed by the judge after he was told his cannabis use was for medical reasons.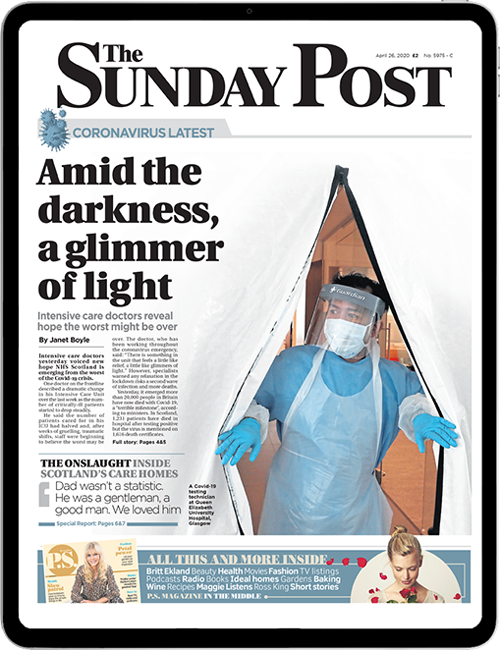 Enjoy the convenience of having The Sunday Post delivered as a digital ePaper straight to your smartphone, tablet or computer.
Subscribe for only £5.49 a month and enjoy all the benefits of the printed paper as a digital replica.
Subscribe