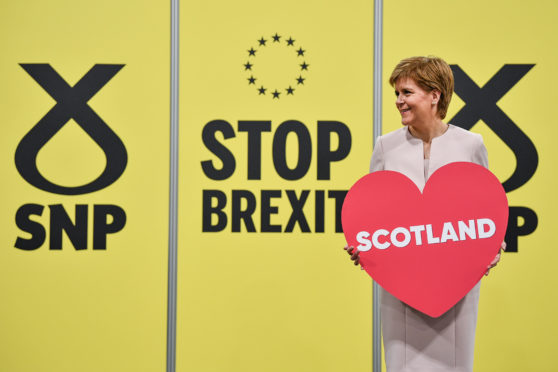 Nicola Sturgeon has told the SNP Conference in Aberdeen that she will demand there be a second independence referendum next year.
In her speech to delegates, she said her government had a "cast-iron mandate for an independence referendum" and that the party was laying the groundwork for a second vote.
"We don't just have a right to offer the people of Scotland a choice over their future," she said. "In the circumstances now Scotland faces, we have a duty to do so.
"And it is what we intend to do."
Ms Sturgeon said that before the end of the year she would demand the transfer of power from the UK Government to hold a referendum.
She said: "The process by which we choose Scotland's future must be capable of actually achieving independence.
"It must allow majority support to be expressed clearly and unambiguously. It must be legal.
"And it must have the recognition of the international community.
"My call is that the referendum must happen next year. And we are getting ready.
"I can confirm today that before the end of this year, I will demand the transfer of power that puts the legality of a referendum beyond any doubt."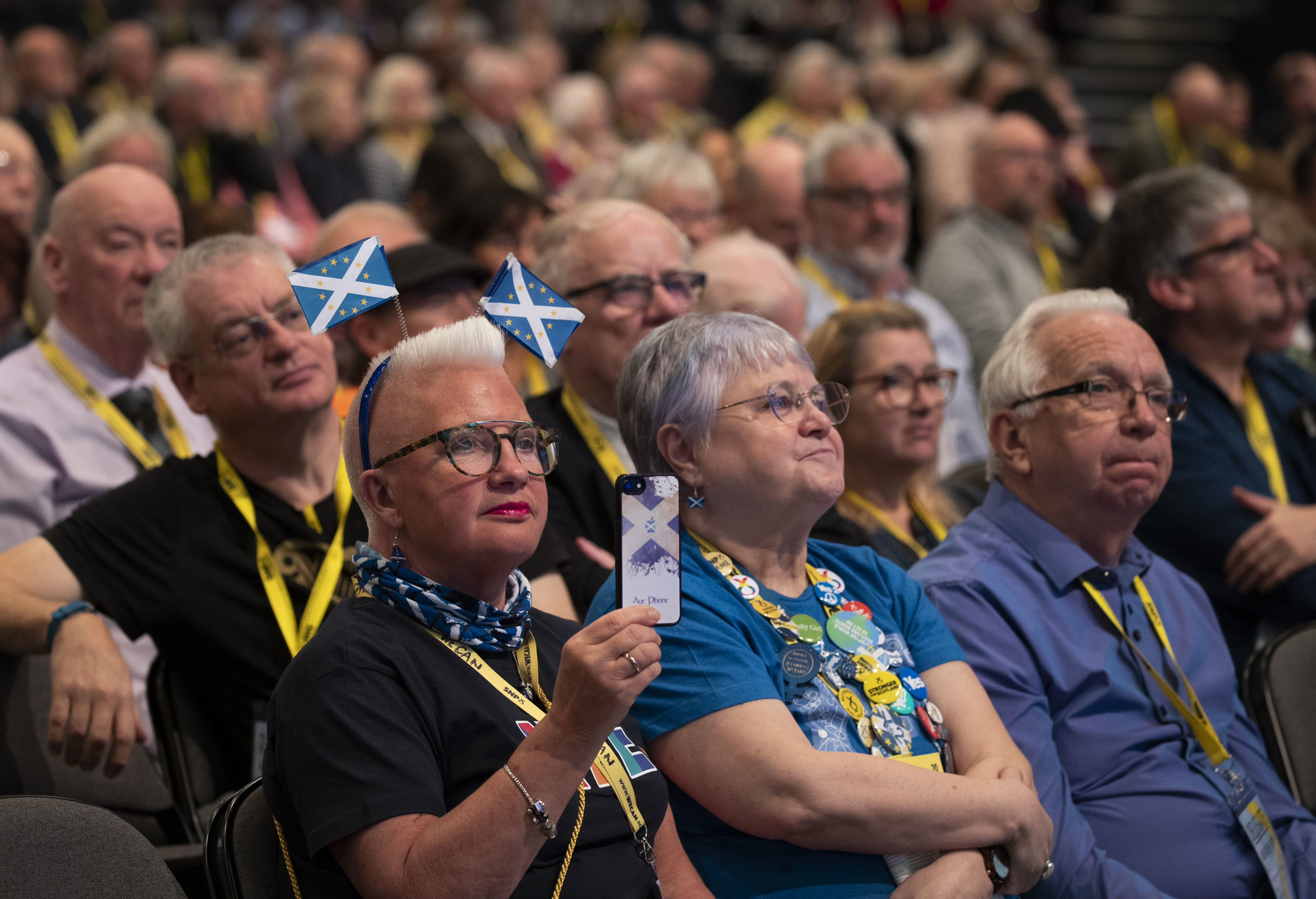 Earlier in her speech, the First Minister said there is "no doubt" the SNP is "winning the case for independence".
While she said that politically "these can seem like dark times", she added that "there is light and there is always hope".
Ms Sturgeon told the SNP conference: "Progressive values are being fought for in Europe. Young people are taking a stand for their future.
"And for Scotland, the hope lies in becoming an independent nation.
"Be in no doubt about this. We are winning the case for independence."
Ms Sturgeon declared: "It is time to take charge of our own future. It is time for independence."
But the SNP leader insisted her party would not win independence "the Brexit way", saying they would not resort to tactics such as "undermining democracy, demonising those who disagree, and plastering lies on the side of a bus".
Instead she said: "We will win by inspiring and persuading."
On the subject of Brexit Ms Sturgeon said "broken promises" from Labour, the Conservatives and Liberal Democrats in the 2014 independence referendum were the reason why "Scotland faces removal from the European Union today".
She hit out: "Brexit is a disaster. Whatever happens over the next few weeks it will continue to dominate Westminster for years to come. There is no sense in which it will be 'done'.
"We don't yet know whether the UK will leave with a deal or without. But we do know that neither of these outcomes is in Scotland's interests."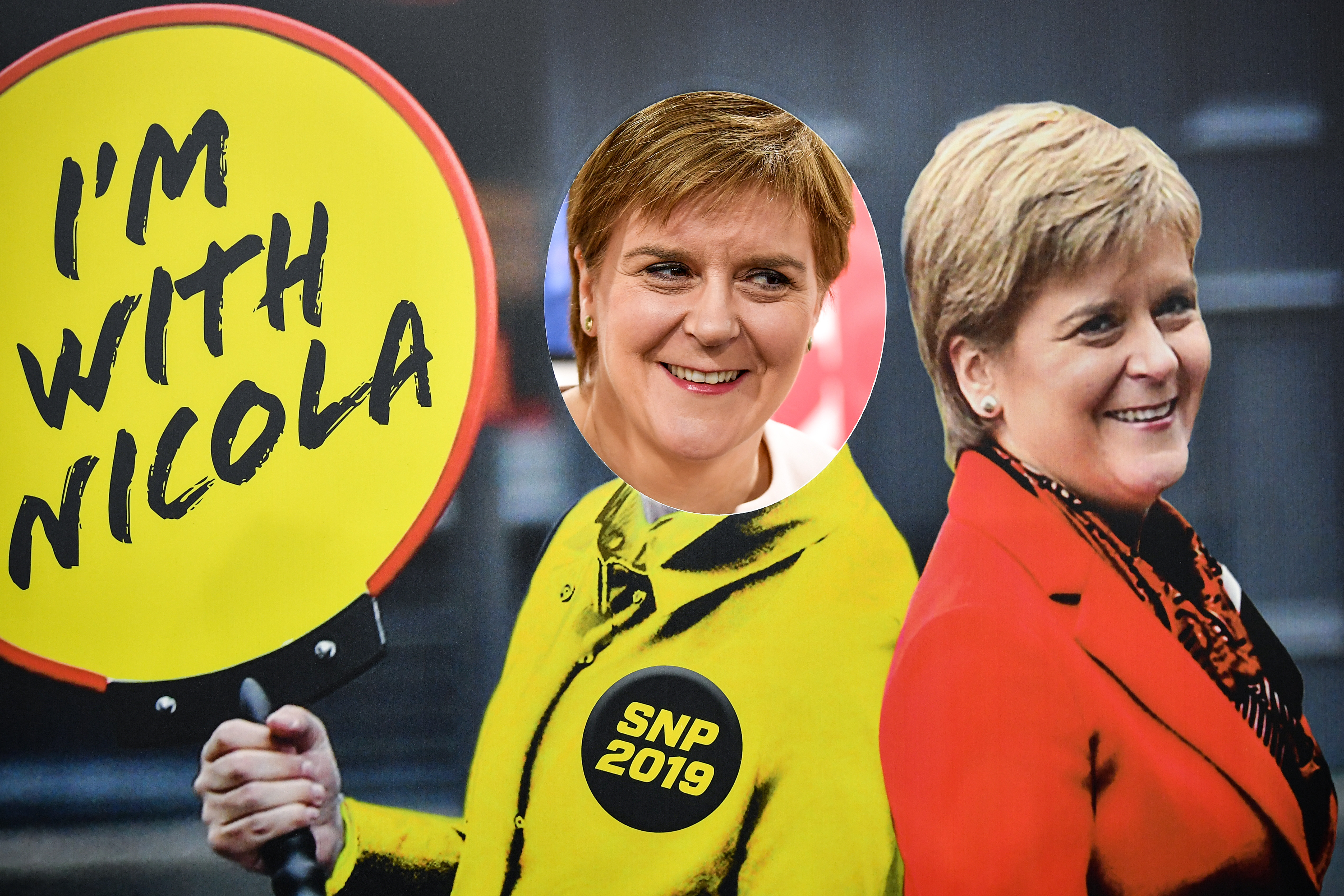 While she said a no-deal Brexit would be "unthinkable" she added that "a deal of the type Boris Johnson is proposing would not be much better".
The First Minister said: "His plans would take Scotland out of the EU, out of the single market and out of the customs union."
She added: "Let me make this absolutely clear today, SNP MPs will not vote for that – not now, not ever."
Ms Sturgeon continued: "What makes Brexit so much worse for Scotland is that it is happening against our will.
"One of the sticking points in the negotiations with the EU has been the issue of consent for Northern Ireland.
"If there is to be a deal, it seems inevitable that it will include a process to allow Northern Ireland to decide if and for how long it will stay aligned to the single market and customs union. And that's exactly as it should be.
"But think about what that will mean.
"Wales will have voted to leave. England will have voted to leave. Northern Ireland will be given a say over its future.
"Scotland will be the only country in the UK to be taken out of the EU against our will and with no say over our future relationship with Europe."
While she insisted Brexit was a "disaster" she added it was a "symptom of a deeper problem".
Ms Sturgeon said: "That problem is the Westminster political union. For Scotland, Brexit shows that the Westminster system is broken.
"And it is broken utterly beyond repair."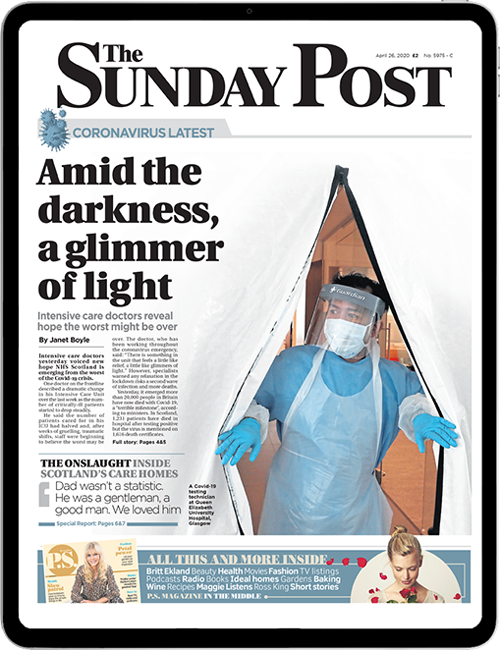 Enjoy the convenience of having The Sunday Post delivered as a digital ePaper straight to your smartphone, tablet or computer.
Subscribe for only £5.49 a month and enjoy all the benefits of the printed paper as a digital replica.
Subscribe