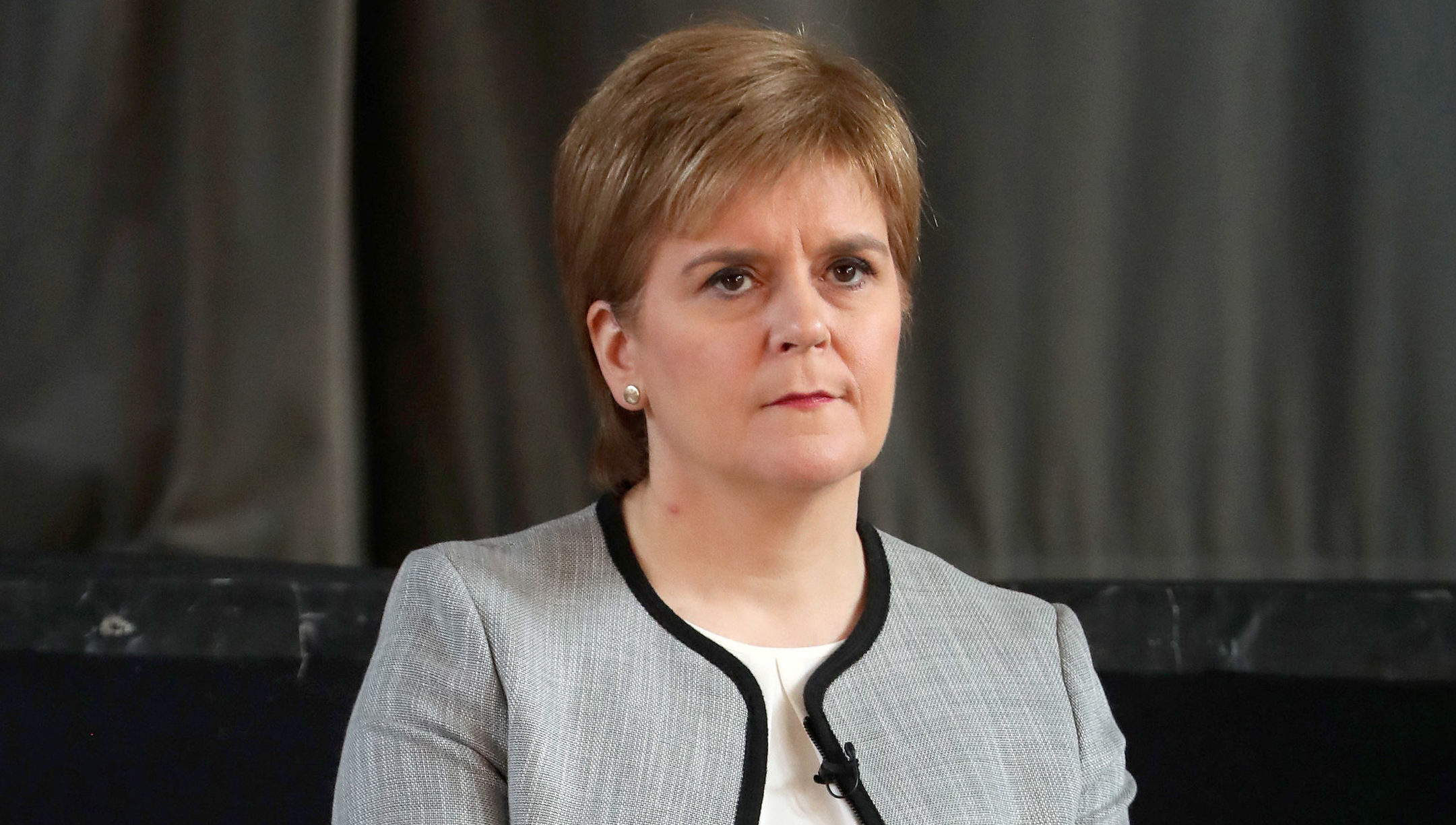 THE First Minister has stated her opposition to giving all prisoners the right to vote after a Holyrood committee backed the move.
Nicola Sturgeon said she did not agree with the conclusion of the Equalities and Human Rights Committee that prisoners serving custodial sentences should be enfranchised.
Labour, Lib Dem and SNP MSPs on the committee supported the move with Tory members dissenting.
Ms Sturgeon told First Minister's Questions at Holyrood a "grown-up" debate over the issue was needed following devolution of the relevant power to the Scottish Parliament.
But in response to a question from Tory MSP Murdo Fraser she emphasised she was not in favour of giving all prisoners the vote.
Mr Fraser raised the view of John Muir, a campaigner for victims of crime whose son Damien was stabbed to death Greenock in 2007, that such a move would be an "obscenity" and an "insult".
Ms Sturgeon said: "I've previously been clear that now that this power is devolved, the Scottish Parliament will need to consider how to ensure compliance with the European Court of Human Rights (ECHR) ruling.
"But I have to say I am not of the view that this should lead to the enfranchising of all prisoners and I am, to say the least, sceptical that complying with the ECHR requires all prisoners to have the right to vote.
"As the committee makes clear further consultation with a wide range of stakeholders including victims of crime and the general public is needed and the Scottish Government will respond to the committee's report in due course.
"I am sure that all MSPs will be very mindful of the views of victims of crime."
She added: "I'm not making any criticism of the committee, the committee looked at this issue and has made recommendations as they are entitled to do.
"These are difficult and sensitive issues. We now have a power devolved to us that was previously reserved.
"Therefore we have an obligation to make sure that our laws in this country are compliant with the European Convention on Human Rights.
"But it is my view that we should not give the vote to all prisoners. I'm certainly not persuaded of enfranchising prisoners who are in prison for the most serious and heinous crimes and are perhaps in prison for lengthy periods of time and I don't think that is required to comply with the ECHR.
"Beyond that I think there is a debate, a proper, mature, grown-up debate, that this parliament requires to have and I would thank the committee for their report for informing that debate."