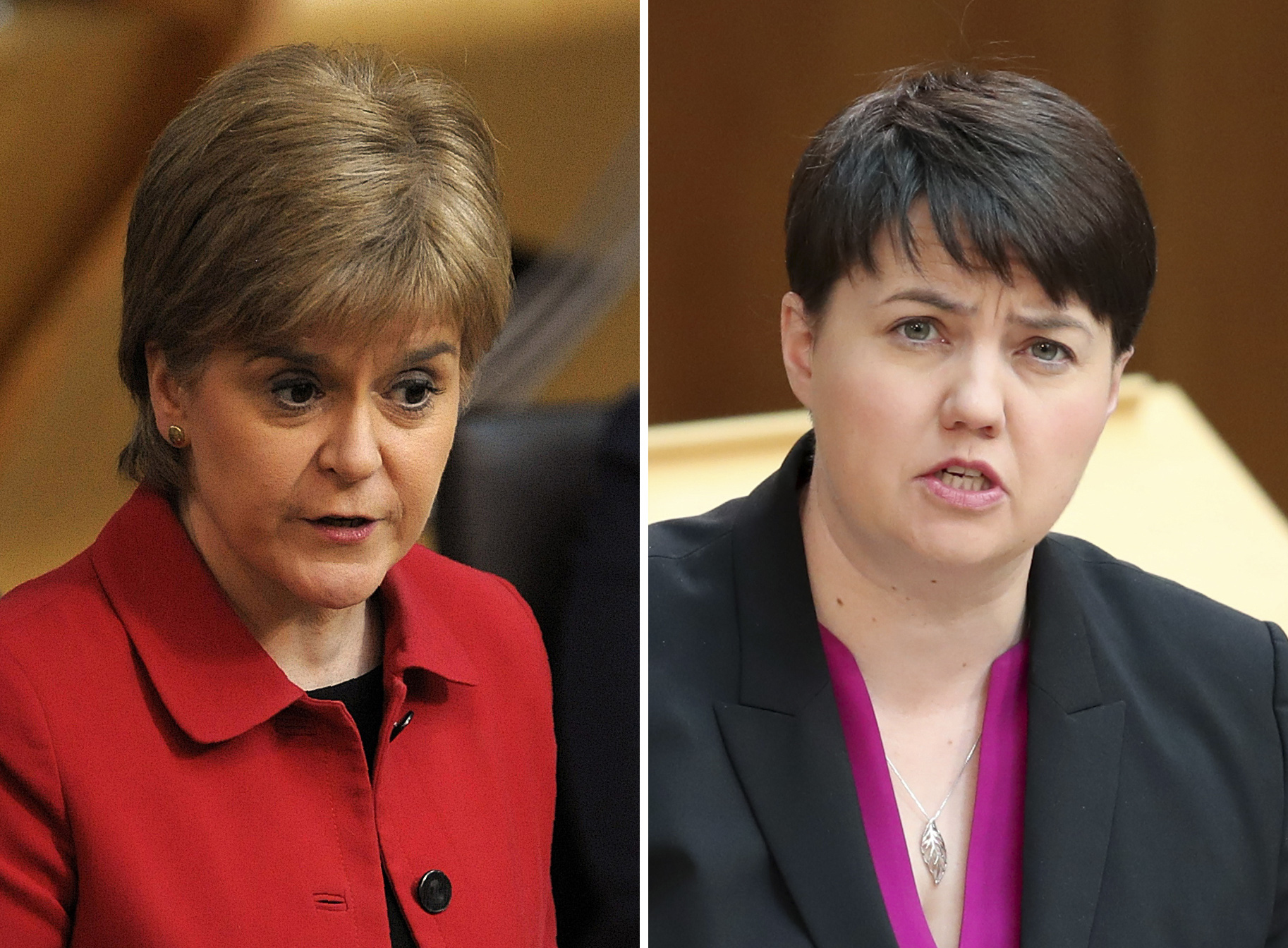 FIRST Minister Nicola Sturgeon will be guilty of "gross hypocrisy" if the Scottish Government does not act to bring in a new benefit mitigating the so-called rape clause, Scottish Conservative leader Ruth Davidson has said.
The rule requires rape victims claiming tax credits for a third or subsequent child to prove they became pregnant as a result of an attack or while in a coercive relationship in order to qualify.
Ahead of a demonstration in Glasgow on Thursday evening calling for the policy to be scrapped, Ms Davidson said the Scottish Government could use its new welfare powers to remove the need for the rape clause.
She said: "We support the exemptions which the UK Government has put in place on restrictions to child tax credits, and we want to see the UK Government implement them in the most compassionate way possible. That work is ongoing.
"The SNP has said it opposes the two-child policy on tax credits, so it now has a choice to make.
"At Holyrood, we now have the power to create new benefits. So the Scottish Government could, if it wanted, propose a new benefit to provide funding for families with more than two children.
"Of course this would have to be paid for, but if the SNP Government believes this to be of such importance, then it can act.
"However, if Nicola Sturgeon simply wants to use this to complain about the policies of the UK Government – and not act at Holyrood when she has the power to do so – then she leaves herself open to the charge of gross hypocrisy."
In response, Ms Sturgeon tweeted:
Pathetic. @scotgov spends millions mitigating welfare cuts & will continue to do so. We wouldn't have to if Tories didn't make callous cuts. https://t.co/pO2fT1MAc0

— Nicola Sturgeon (@NicolaSturgeon) April 13, 2017
The Tory leader had faced mounting pressure from rival parties to make a personal statement on the issue after previously releasing a statement through a spokesman.
Liberal Democrat leader Tim Farron had called on her to "stand up to Theresa May", while Scottish Labour leader Kezia Dugdale wrote to Ms Davidson and urged her to "condemn this appalling act".
SNP MP Alison Thewliss, who has been at the forefront of the campaign against the changes, will address the George Square rally.
Speaking ahead of the protest, she said: "Tonight we gather to speak with one voice and send a clear message to this Tory Government: scrap the rape clause and two-child policy now."
A Department for Work and Pensions spokeswoman said: "This exception is crucial to protect women who are faced with very difficult circumstances.
"This reform ensures people on benefits have to make the same choices as those supporting themselves solely through work. But we have always been clear this will be delivered in the most effective, compassionate way, with the right exceptions and safeguards in place.
"The policy was debated, and voted on, in Parliament, and the exceptions were consulted on widely."
Ms Thewliss later added: "Ruth Davidson has become completely isolated and desperate in her attempts to defend the vile rape clause. It takes a special kind of twisted logic for the Tory leader in Scotland to call for the Scottish Parliament to protect families from the vindictive policies of the Tory Government in Westminster.
"Ms Davidson fails to mention that people in Scotland already pay our taxes to the UK Government for a social security system that should be fair and there when we need it.
"If Ruth Davidson wants the Scottish Government to mitigate yet more Tory cuts, will she also call on the Tory Government to pass on Scotland's share of the £12 billion 'savings' they intend to make through those brutal welfare cuts?"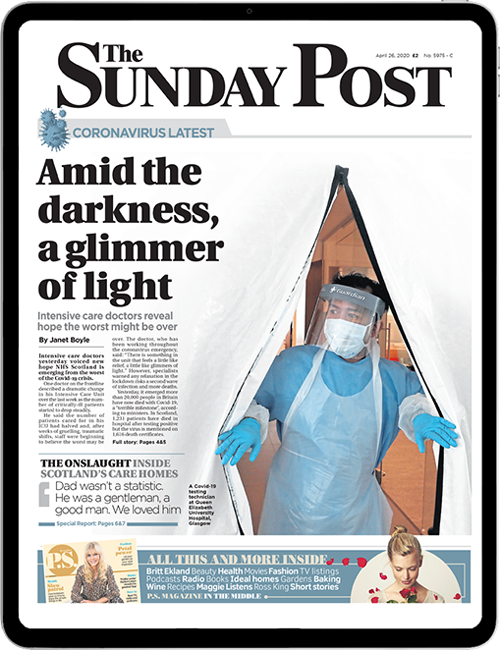 Enjoy the convenience of having The Sunday Post delivered as a digital ePaper straight to your smartphone, tablet or computer.
Subscribe for only £5.49 a month and enjoy all the benefits of the printed paper as a digital replica.
Subscribe