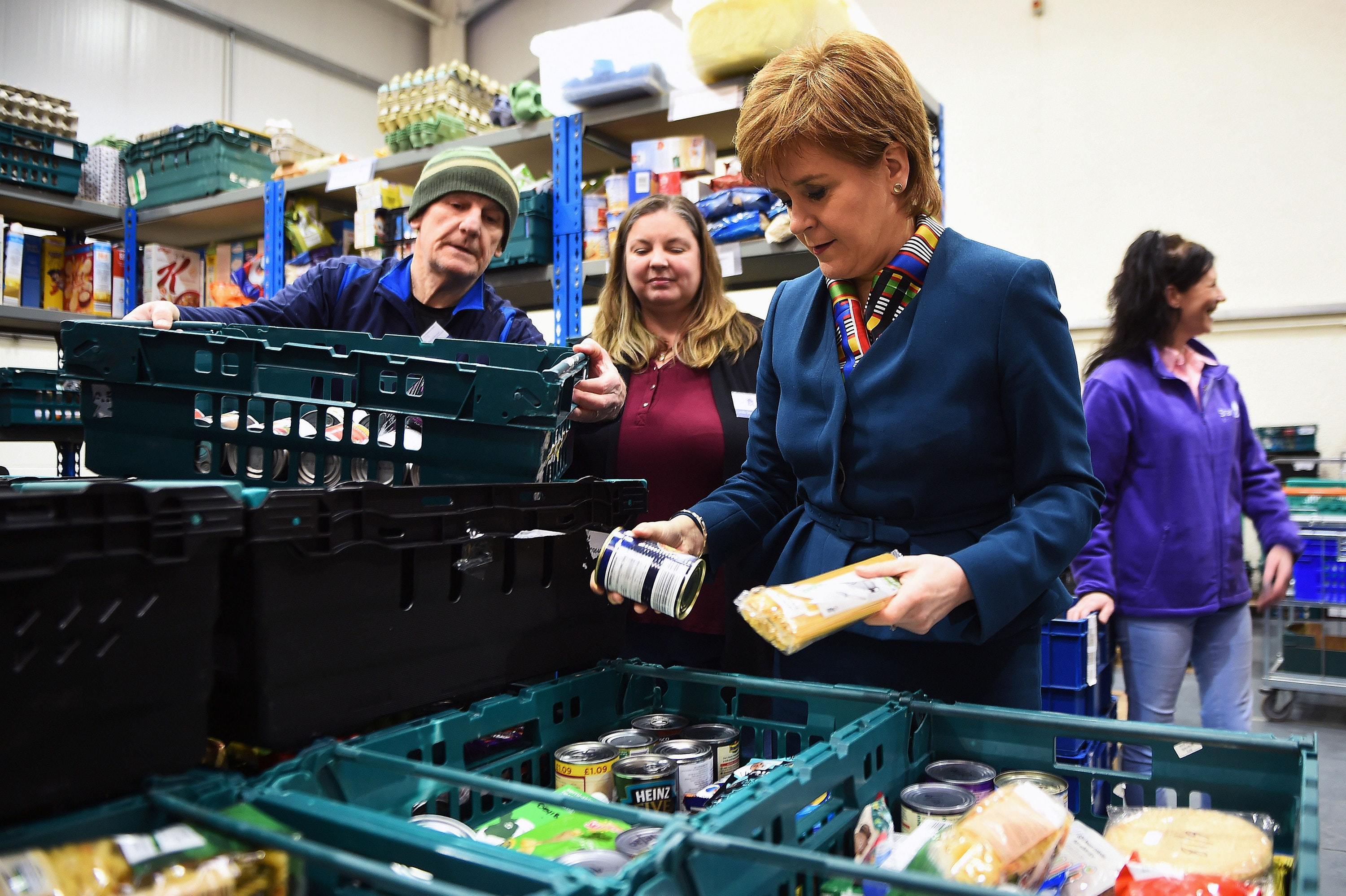 SCOTLAND'S First Minister has called on the new UK Work and Pensions Secretary to halt the "failing" Universal Credit system.
Nicola Sturgeon appealed to Esther McVey and backed a warning from Scotland's Children's Commissioner that children are "disproportionately affected" by UK Government welfare decisions, including on Universal Credit.
Universal Credit combines several welfare payments into one and is aimed at mimicking wage payments but critics say it is pushing people into poverty.
The First Minister joined Children's Commissioner Bruce Adamson on a visit to food bank and poverty support service Start Up Stirling on Wednesday and heard from claimants who needed food aid and help dealing with rent arrears.
Nationally, around one in four new claimants (24%) waited more than six weeks to receive their first payment.
Changes were announced in the UK budget to reduce waiting times but the Scottish Government said these do not go far enough and want a maximum four-week limit.
Ms Sturgeon said: "The rising use of food banks, with charities like Start Up Stirling forced to step in and provide support, is symptomatic of a broken welfare state.
"It is abundantly clear that the Universal Credit system is failing those it is designed to support."
She added: "The new Secretary of State must admit that Universal Credit is forcing families into crisis and take the step her four predecessors wouldn't – by halting the roll-out of this fundamentally flawed system."
Mr Adamson said: "Along with the Children's Commissioners from the other parts of the UK, I remain deeply concerned about how children are disproportionately affected by decisions made on welfare, such as calculating Universal Credit entitlement and how it is then paid."