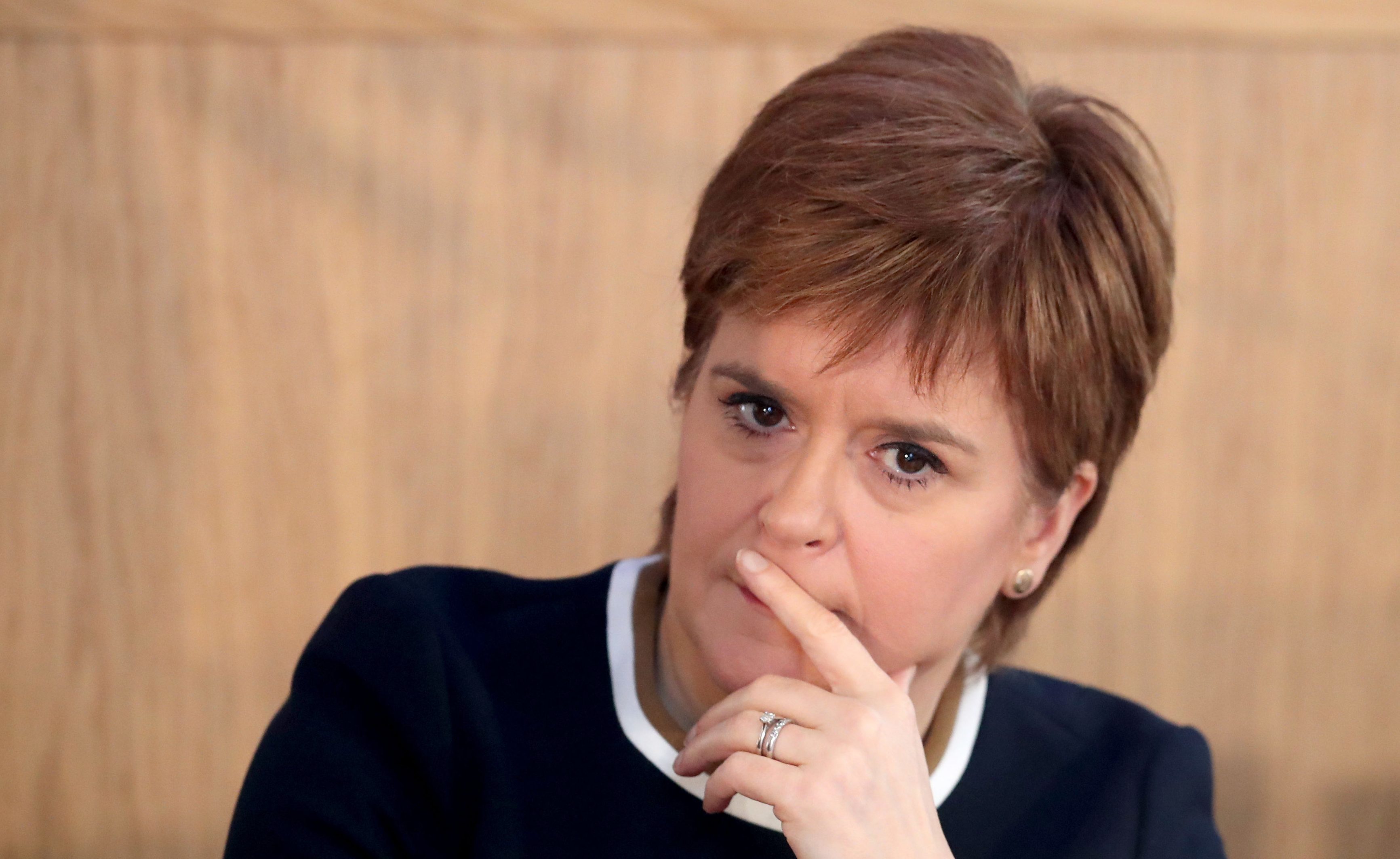 NICOLA STURGEON has backed the decision of a former minister to continue as an MSP after resigning his Scottish Government position over "inappropriate behaviour".
She said others may not have thought Mark McDonald's behaviour was "serious enough" to stand down as minister for childcare and early years but said he had "done the right thing".
The SNP MSP for Aberdeen Donside said previous behaviour he had thought "humorous or attempting to be friendly" might have made others uncomfortable and apologised "to anyone I have upset" in his resignation statement as he stepped down from the role at the weekend.
Questioned over the suitability of Mr McDonald continuing as an MSP but not a minister, Nicola Sturgeon said: "Mark has reflected and taken responsibility for behaviour that some others may well have thought was not serious enough to resign but he's done the right and taken responsibility, he's going to continue his work as an MSP.
Revealed: Parliamentary sexual harassment scandal moves north to Holyrood as Mark McDonald resigns and Willie Coffey accused
"He's a good MSP and he will continue to be so."
She added: "He has reflected on his behaviour having had things brought to his attention, aspects of his behaviour that he thought was humorous or friendly he now knows made certain women feel uncomfortable. He's done the right thing by taking responsibility for that.
"I'm not going to say any more about the detail of that because as well as Mark's position, these situations of course involve the privacy and confidentiality of women and if we are to encourage women to come forward and raise concerns then it's important that they know their privacy will be respected."
Mandy Rhodes: Holyrood won't be exempt from men behaving badly but I work there and don't believe there's a widespread culture of sleaze
It is understood the complaint regarding Mr McDonald is one of two made to the SNP about inappropriate behaviour, the second of which does not relate to a parliamentarian.
His resignation came after allegations of sexual harassment emerged at Holyrood and Westminster and Ms Sturgeon and Deputy First Minister John Swinney warned men in positions of power to reflect on their behaviour.
Mr McDonald's ministerial replacement is Highlands and Islands MSP Maree Todd.