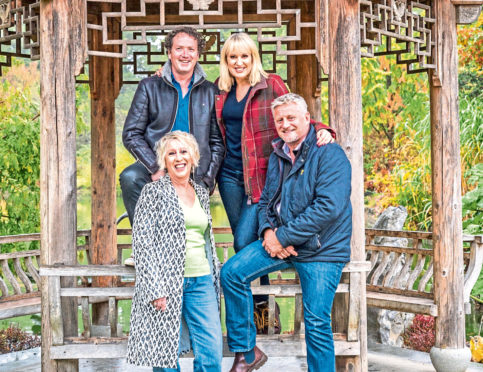 Nicki Chapman labels herself as "naturally a very private" person.
Not that you'd think it from meeting her. The Kent-born telly and radio host is so compassionate, friendly and genuinely lovely, it's like talking to someone you feel you already know well.
And there's one major life experience she's happily opening up about – she recently had surgery to remove a brain tumour.
The 52-year-old first noticed a change in her vision at the end of March this year, then realised that she'd started suffering from memory lapses and speech difficulties.
She called her GP, who urged her to go directly to A&E. There, a neurosurgeon discovered a benign, golf ball-sized tumour pressing on her brain, and she was operated on at the start of May.
When we meet to discuss her latest show – Channel 5's The Great Gardening Challenge – it's been just under six weeks since the surgery, but she's bursting with energy, looking as glamorous as ever.
"I feel great," says bubbly Chapman, who initially sprung to fame working in TV promotion for the music industry.
"Everyone's different, and I did ask my surgeon whether I'll have dark days – a lot of people, after major surgery, have very dark days and that's understandable, because you have that realisation that they did say I might lose my sight, and my speech and things like that.
"I've been very fortunate. I'm very grateful – not everybody's road to recovery is the same as mine.
"I'm fortunate I'm a very positive person.
"Someone I know very close to me, who has been very ill, said to me, 'It's a dark gift' and I think, in a way, that's a good way of saying it because I have been fortunate, and I do look at situations now slightly differently, that is the truth."
How has the experience changed her outlook on life?
"I look at other people in a different way. Not everyone acts the same way as you, so don't be the first to judge them."
The reactions she has had from others, she says, "have really been quite overwhelming – lots of amazing stories, also some very heartbreaking stories. So, it makes you take a moment and think."
On the topic of sharing her tumour diagnosis with the public, she admits she "would have hidden away had I had to work through lots of issues, like speech and stuff".
"But if it helps other people going through similar things, hopefully they will get some courage and take something from it," she adds.
"You can't be positive every day, that's one thing I will say. But try, when you can."
The in-demand presenter, whose TV career started as a judge on ITV's Popstars and Pop Idol, has plenty of upcoming projects to keep her busy.
But first we will be seeing her in a brand new series, The Great Gardening Challenge. Each episode sees teams of professional designers from across the UK take under-used and under-loved spaces and create a garden in just 48 hours – and on a budget.
The idea is that the projects will transform the lives of truly deserving recipients.
The gardens are also judged by two award-winning names in the industry, gurus Carol Klein and Mark Gregory, and one pair of competitors will eventually be crowned winners.
Chapman suggested her friend Diarmuid Gavin, who she's worked with at Chelsea Flower Show in the past, as her co-host.
Discussing the series, she says: "I think it was a very brave move on Channel 5's part, because it's not a cheap series to make, but it's going to have a profound effect."
Well, with Chapman at the helm, The Great Garden Challenge was always going to be a heart-warming show.
---
The Great Gardening Challenge is on Channel 5 on Tuesdays at 8pm.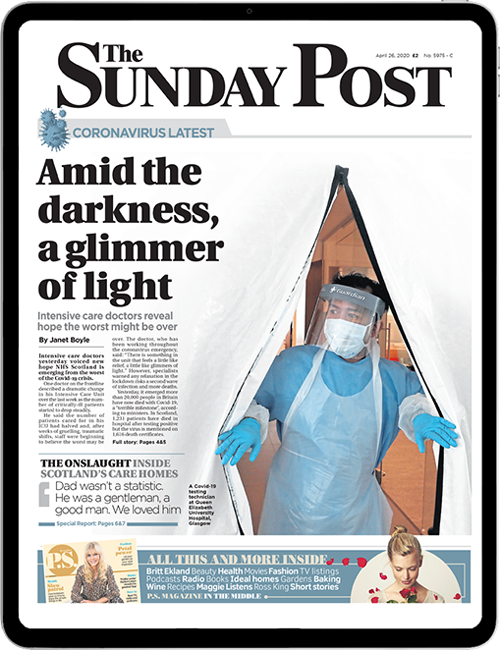 Enjoy the convenience of having The Sunday Post delivered as a digital ePaper straight to your smartphone, tablet or computer.
Subscribe for only £5.49 a month and enjoy all the benefits of the printed paper as a digital replica.
Subscribe