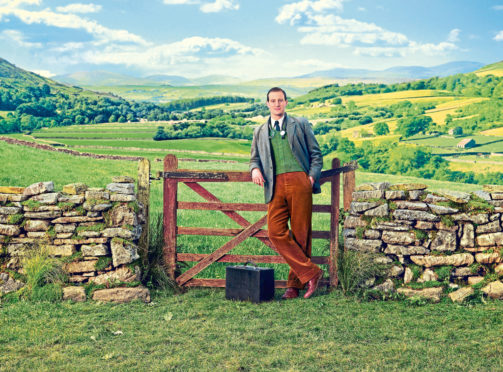 The new James Herriot chats movie priests, prosthetic cows' bums, and a fun but short career in gardening.
You're currently in Bulgaria – what are you doing there?
I'm filming a movie called The Devil's Light, which is set in a school for exorcists and it all starts kicking off. I play a priest. We were supposed to be here in April, but it was put back to August. We were amazed they got it up and running so quickly. We have to adhere to distancing and wearing masks. Only when the cameras are rolling do we take off our masks, but everyone is happy and safe.
All Creatures is your first screen role – how did you land the part of James Herriot?
The audition was on the same day as the opening night of a play I was doing for National Theatre Scotland, so I read the scenes in spare moment between preparing for the play. I felt there were similarities between myself and the character, so I had a good idea of how to play him. One of the audition scenes was birthing a calf, so I practised it sitting, standing, lying down. It must have paid off. I guess it was a risk for the producers, so I can only give thanks.
How did you get into acting?
I'd done a little locally at a young age, but it wasn't part of the curriculum at my secondary school, Nairn Academy. My guidance teacher laughed at me and asked what I knew about acting when I said what I wanted to do. My English teacher, who did am-dram, told me I'd end up living out of my car. Eventually, I enrolled in an HND at Inverness and then got into the Royal Conservatoire in Glasgow at the second time of trying.
What did you do before turning professional?
My guidance teacher advised me to study PE teaching, because I was sporty, but I lasted five minutes on the course. I'd played tennis at district level and football for Ross County Under-17s and Nairn County Under-19s. Between the teaching course and the acting courses, I worked with the council, doing seasonal work. My school pal and I mowed the pensioners' gardens around Nairn. It was a brilliant job – the residents would come out and give us tea and biscuits.
What was it like meeting Rosie and Jim, the children of Alf Wight, the real-life James Herriot?
The first thing Rosie said to me was "Hello, Dad". They were lovely and had so many tales. They have been a big part of the show and are excited for the stories to come back.
Any funny stories from working with animals?
They are so well trained that we joked the only time we finished on time was when the animals were on set, as they were more reliable than the actors. Rules for working with animals in entertainment mean you can't do any procedures that aren't required or you aren't trained to do. That meant I avoided the hand up the cow's backside. Instead, when it came to a calf birthing scene, for the close-up shot a prosthetic of the back end of a cow was used. It was incredibly lifelike. We had Colin from the art department laying underneath hay, just his hands poking out to hold the legs and tail, with a vet giving directions on how a real cow would move. It was a bizarre experience – but the end results are great.
---
All Creatures Great And Small, Channel 5, Tuesday, 9pm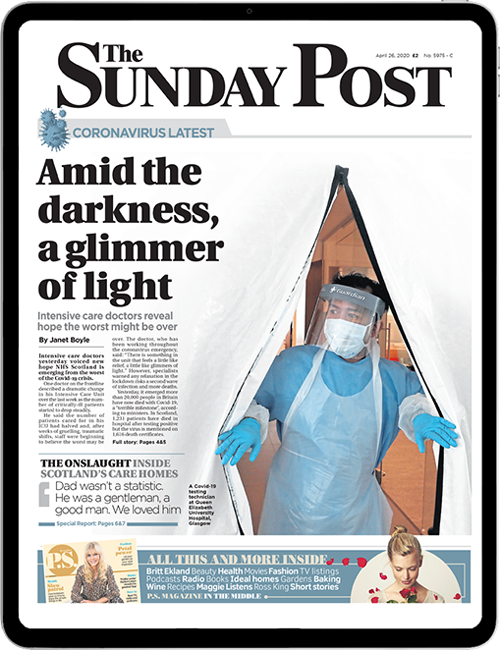 Enjoy the convenience of having The Sunday Post delivered as a digital ePaper straight to your smartphone, tablet or computer.
Subscribe for only £5.49 a month and enjoy all the benefits of the printed paper as a digital replica.
Subscribe