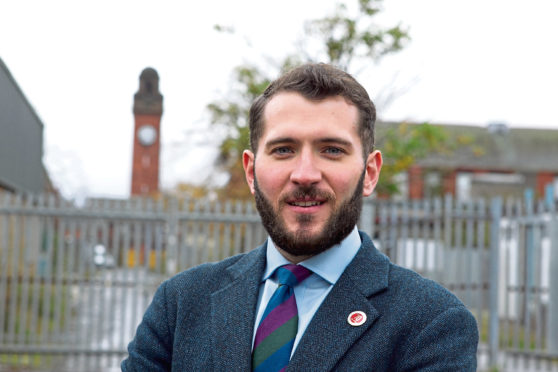 NHS chiefs spent more than £1.5 million on security and decommissioning works at the old Stobhill hospital – but it was still looted, vandalised and set on fire.
The site in Glasgow – which includes listed buildings – was targeted by metal thieves and vandals so NHS Greater Glasgow and Clyde health board paid substantial sums to protect the old hospital as it was taken out of service.
Most of the site is now scheduled for demolition despite calls from Glasgow North East MP Paul Sweeney to find a use for the buildings.
Details of the costs can be revealed after NHSGGC chief executive Jane Grant wrote to Mr Sweeney about his concerns.
The letter stated: "I hope this response goes some way in reassuring you that NHS Greater Glasgow and Clyde takes the management and safety of its premises seriously."
Mr Sweeney said: "It's been a total and obscene waste of public funds. With a bit of imagination these buildings could be transformed into an attractive development, whether for medical purposes or residential.
"Now their answer is to demolish buildings which should have been utilised and which had value but because they've been allowed to fall into disrepair have now lost a lot of their public value so it's a waste of public assets. Why on earth is that not a criminal offence? It's wrecking public money. You might as well burn it."
Ms Grant detailed how the first bill in 2011, for £220,000, covered work including erecting a security fence.
However, last year the Sunday Post revealed how organised criminals popped fence rivets to gain access to the site and then used utility tunnels to steal valuable scrap metal.
Another £750,000 was spent on security and decommissioning in 2013 after Stobhill's laboratory services were moved to Glasgow Royal Infirmary. After a spate of vandalism a further £550,000 was paid to address security issues.
The three six-figure sums were on top of unspecified annual expenditure spent on protecting the campus. The new, award-winning Stobhill hospital opened in 2009 beside the original buildings, which were built in 1904.
Decommissioning the old Stobhill started in 2011 when acute clinical services were moved to the Royal Infirmary before it fully closed in 2013. But the empty buildings were targeted by well-organised crooks who even used an electrician to isolate high-voltage cables.
Experts estimate the value of the stolen cables, pipes and lead topped £1m. Four listed buildings on the site – including the superintendent's house and mortuary – have been spared the threat of demolition and architectural lighting has been reinstalled on the clock tower.
But the remaining red-brick buildings such as the old wards will be knocked down once permits and funding are in place.
Mr Sweeney added: "I would challenge the NHS to think again before they proceed to knock down these buildings which are of architectural heritage.
"It all speaks to the wider issue of the poor management of public sector buildings that are taken out of use.
"I think there needs to be legislation banning public authorities from simply abandoning public buildings once they're no longer used.
"There should be an obligation to find an alternative use before they're left abandoned."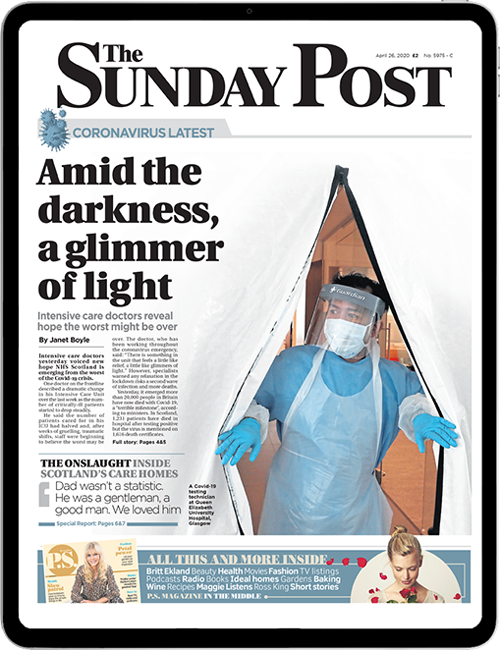 Enjoy the convenience of having The Sunday Post delivered as a digital ePaper straight to your smartphone, tablet or computer.
Subscribe for only £5.49 a month and enjoy all the benefits of the printed paper as a digital replica.
Subscribe