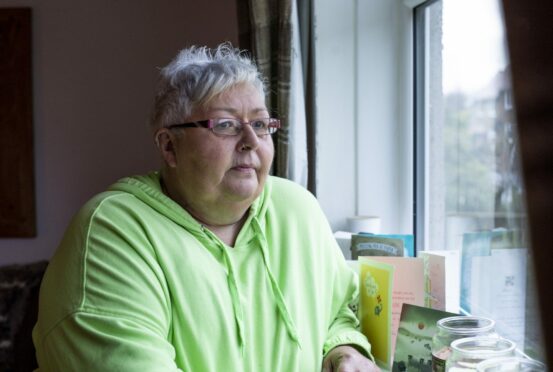 Scottish Labour has warned of a two-tier health care system in Scotland as a growing number of patients are forced to go private.
Figures show the number of Scots opting to pay for treatment has surged by almost 50%.
Data provided by the Private Healthcare Information Network (PHIN) show 1,100 more people in Scotland had paid out of their own pockets for treatment between April and June 2021, compared with the same period two years ago.
That means there were around 3,400 private patients over the three-month period. Scottish Labour's health and Covid recovery spokesperson Jackie Baillie said: "We cannot have a two-tier health system in Scotland, where only those with the financial means can be treated.
"This will only deepen health inequality in Scotland and threatens the position of our NHS. The pandemic has undoubtedly affected services, but it is clear that SNP mismanagement is accelerating the rise of private medicine.
"A person's health should not be determined by their income. Humza Yousaf must act now to prevent inequality spiralling out of control."
Meanwhile, official figures show NHS Scotland spent more than £20 million on using private hospitals for patients in six months.
The money was spent on urgent elective procedures, primarily cancer, between March and September 2020.
NHS Lanarkshire was the biggest-spending health board, handing over around £5m to Nuffield in Glasgow. Other private hospitals to benefit included BMI Albyn, BMI Kings Park and Spire Murrayfield.
Scottish Liberal Democrat leader and health spokesperson, Alex Cole-Hamilton, pointed to figures which showed the NHS 12-week treatment time guarantee had been broken more than 400,000 times.
He said: "At the moment, so-called treatment time guarantees are not worth the paper they are written on. In many areas waiting times are now so bad that Scots are having to choose between waiting for years or going private.
"Nobody should be left with no option but to pay an eye-watering sum if they want a potentially lifesaving test."
It was revealed recently that private hospitals and other health care firms are being asked to provide prices for more than 1,500 procedures. Bidders will be expected to offer operations such as heart, cancer and brain surgery to support the NHS in Scotland.
This is despite pledges by the Scottish Government to phase out the use of private sector providers for planned care. The 2015-16 programme for government pledged to effectively eliminate use of the private sector for planned care as part of a 20-year strategy.
The Scottish Government said: "We are committed to keeping Scotland's NHS publicly-owned, publicly-operated, and free at the point of need. As is the case across the four UK nations, hospitals in the independent sector have been contracted to provide additional capacity for NHS priority patients throughout the pandemic."
It said figures show the number of patients going private across the UK is more than 50% higher than the rate in Scotland.
---
No one goes to NHS appointment expecting to have to pay £3,000
A former nurse diagnosed with breast cancer was told she would have to pay £3,000 if she wanted to have a test to determine if she needed chemotherapy.
Susie Livingstone, 58, a senior staff nurse at the renal unit in Glasgow's Stobhill Hospital for more than 30 years, was diagnosed earlier this year and is currently recovering after a mastectomy.
She has been told that her cancer has spread to her lymph nodes which, in some cases, can be tackled with chemotherapy.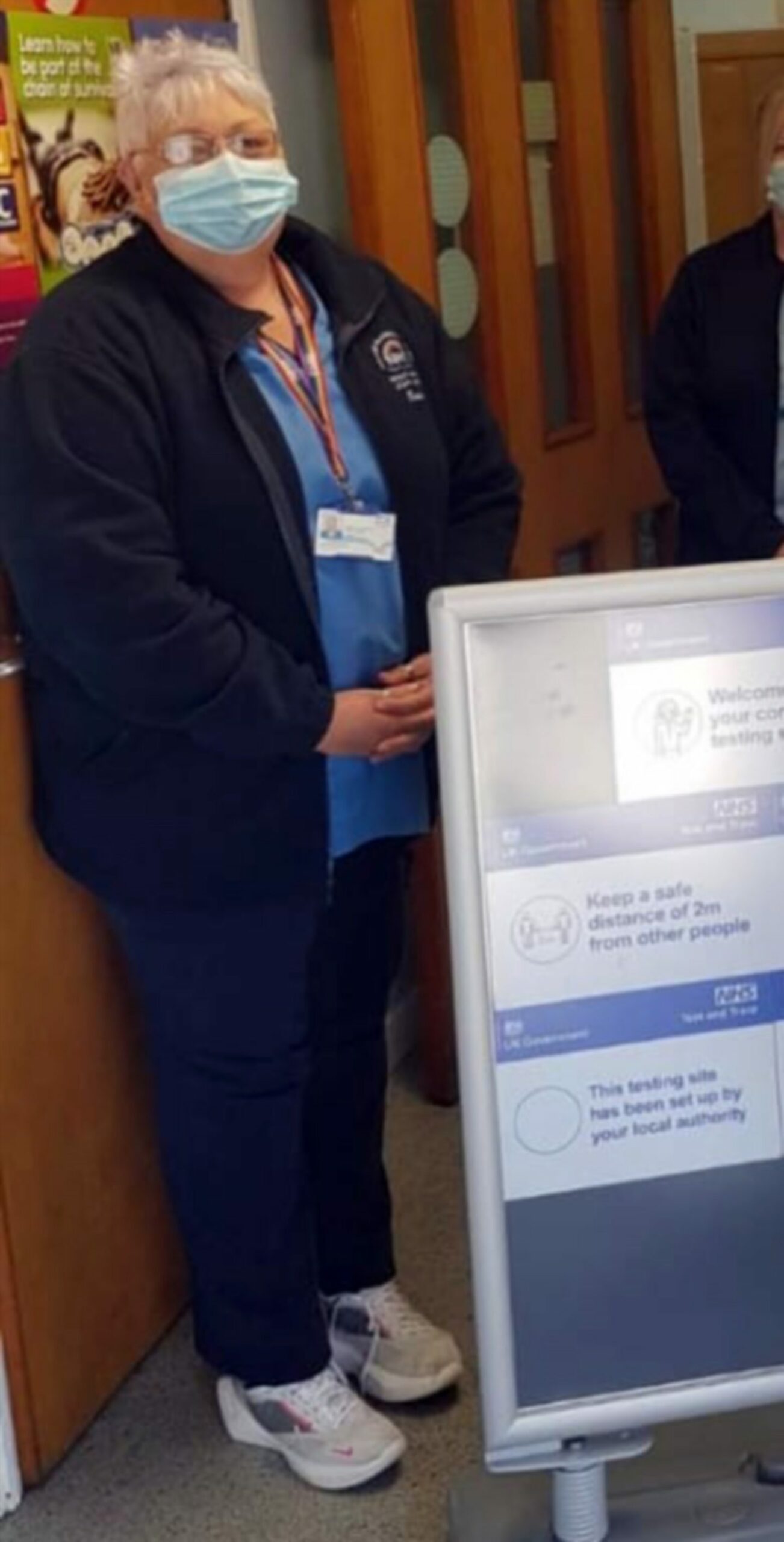 At a follow-up consultation with her oncologist at Beatson Cancer Centre in Glasgow she was told a test was available to determine whether chemotherapy was likely to work. But the NHS only offers the test to patients who meet certain clinical criteria. If they don't, they can still have the test if they pay for it themselves.
Susie was faced with three options: have chemo whether required or not; take part in a randomised Optima clinical trial, again with the potential of having unnecessary chemo; or pay £3,000 for a Prosigna test.
Susie is particularly keen to know if chemo is the right course of treatment for her as she also has arthritis and the treatment could interfere with the medication she takes to control the pain in her joints.
Susie said: "I have decided to pay for the test because I want a definitive answer as to whether or not I need chemotherapy.
"I don't want to have to go through that type of treatment unless I have to. But I am shocked at having to pay for a test that should be available on the NHS. If I had opted to take part in the clinical trial I may very well have had chemotherapy when I didn't need it. No one expects to turn up for an NHS appointment and leave knowing they have to find £3,000 to pay for a test."
Susie was told that had her breast cancer not spread into her lymph nodes then she would have been eligible for the test free on the NHS but because it had spread she was disqualified.
"Many cancer patients are at their lowest ebb after diagnosis and find it all quite devastating. And to then be told we need to find £3,000 is kicking us when we are down", said Susie, who retired last year.
"Many cancer patients struggle financially after diagnosis because they may be unable to work for prolonged periods, meaning they are being asked to pay up thousands of pounds when they can least afford it."
Susie's friends and family have set up a GoFundMe page to help raise the money necessary to pay for the test and she is "overwhelmed by the generosity" people have shown her, raising a staggering £3,560 – more than enough to cover the cost
NHS Greater Glasgow & Clyde said: "The test referenced is currently offered through the NHS to qualifying patients with a specific type of breast cancer who meet the criteria.
"Where there are instances where we think patients may benefit from the test, but do not meet the established criteria, they may be able to take part in a trial which would provide them with access to the test. If the patient does not take part in the trial but still wanted the test, they would be able
to self-fund."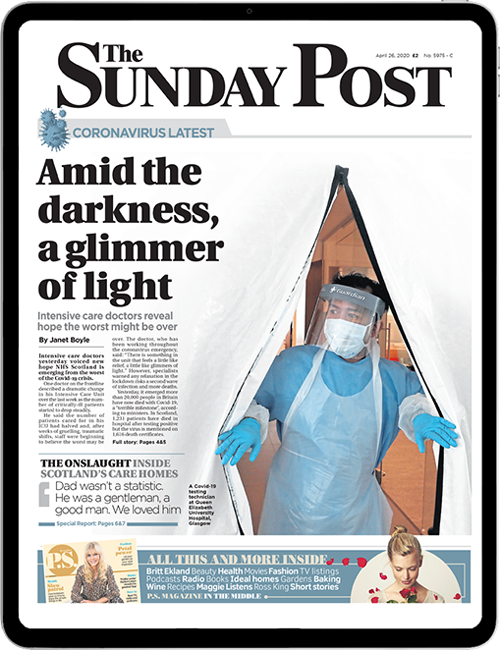 Enjoy the convenience of having The Sunday Post delivered as a digital ePaper straight to your smartphone, tablet or computer.
Subscribe for only £5.49 a month and enjoy all the benefits of the printed paper as a digital replica.
Subscribe