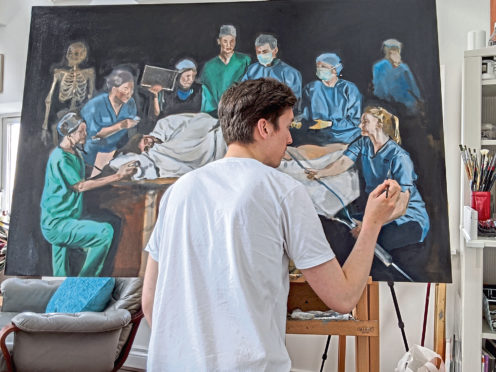 Surgeons are more accustomed to theatres than art galleries but trainee trauma surgeon Alastair Faulkner has captured his NHS colleagues at work in a powerful portrait of the pandemic.
Alastair, who is in his fifth year of training in trauma surgery and orthopaedics at Ninewells Hospital, in Dundee, said: "These are my colleagues, but also friends and we work amazingly as a team. Surgeons, nurses, physiotherapists, radiographers, and allied healthcare professionals work together to get the broken and injured back on their feet.
"This painting is a celebration of the team I am proud to be part of and of how different areas of expertise help make trauma and orthopaedic patients better."
Inspired by the composition of Renaissance artists, Alastair, 32, began before lockdown when he gathered colleagues together to pose for photos of the scene he wanted to paint.
He put his first strokes on canvas in March and finished the piece, entitled Trauma, in September, just in time for inclusion in a new book, Portraits of NHS Heroes, released this week. The brainchild of artist Tom Croft, it features portraits of NHS staff up and down the country in all mediums, from oils to pencil, sculpture to ceramic, mosaic to mural, celebrating them as key workers during the pandemic – and will help raise funds for NHS Charities Together.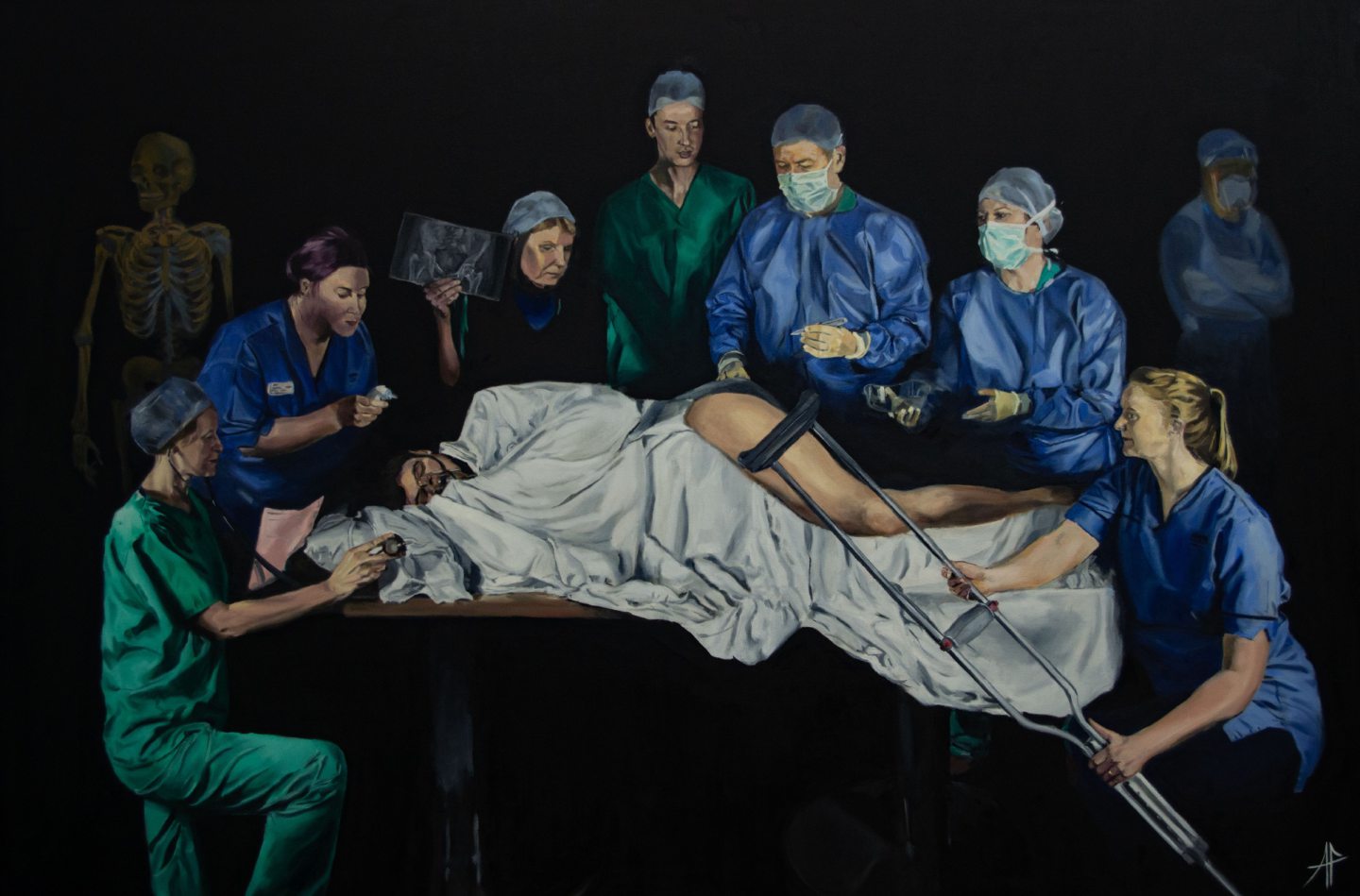 "It's so strange as I had the concept before lockdown, but it ended up becoming a lockdown project," Alastair said. "In the background I added two figures: a skeleton, which is a symbol of the speciality we work in (trauma and orthopaedics); and a shrouded figure in full PPE as a visual reminder that this painting was completed in a time of Covid-19 affecting every subject in the painting."
Alastair and his team continued to work throughout the pandemic, devising a working pattern to ensure they all provided cover, but spent long periods away from the hospital, working from home. "The fact is that people still had trauma injuries, they were still breaking hips and bones," he said.
"We were only doing emergency surgeries, but still busy. We have to operate on people who have Covid when the surgery can't wait. This means wearing full PPE, heavy visors and lead aprons. It's extremely hot and claustrophobic, but our job is to take care of people and that is what we are trained to do, we just have to adjust.
"One important lesson we learned, though, is that flexibility is key. We are a lot better placed now than we were in April, but every day is a school day when it comes to managing our jobs around Covid. Everyone has the patient as their focus, and that's what comes across in the painting. Painting is an important outlet alongside my job, and this painting signifies how these different worlds can exist together."
---
---
Model professionals
The expert team of colleagues at Ninewells hospital, featured in Alastair's portrait, talk about life and work during the pandemic
PETER DAVIES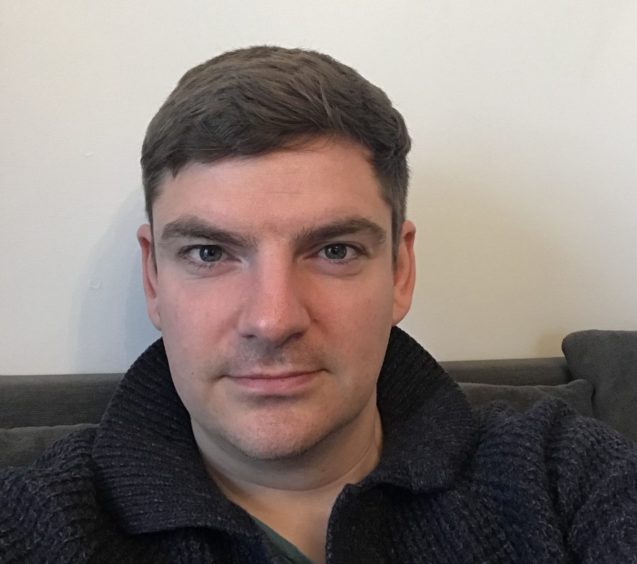 Trainee trauma and orthopaedic surgeon posed as the patient
During Covid we created a three-week rota where we would spend one week in hospital then the other two at home. It meant long hours in hospital, but time at home to work on telephone consultations and offering advice to those on the wards.
It was a good model because we branched into new ways of working that hadn't been considered. Operating with all the protective equipment on is tough, but has to be done. We're just doing our jobs.
---
JOANNA LYNCH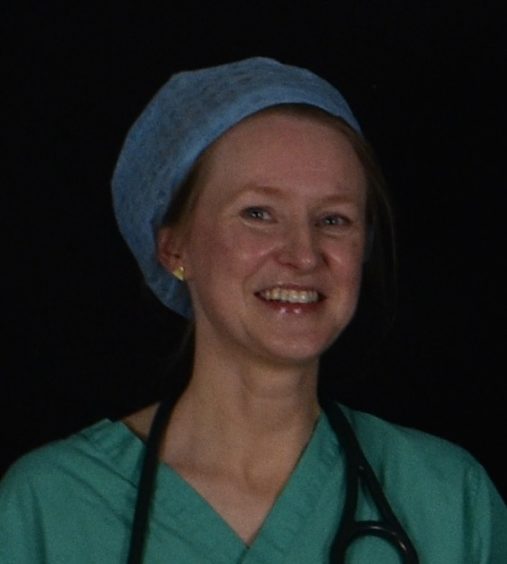 Consultant anaesthetist
All anaesthetists do intensive care as part of our training so we were drafted into Covid ICU during the first wave. I found the most challenging part was the difficulty in communicating in PPE and only being able to speak to patients' relatives remotely. From a personal point of view, the toughest thing has been feeling like a bit of a biohazard. My cousin is having treatment for lymphoma. Not being able to support her as I would normally was upsetting and frustrating.
---
SARAH CANT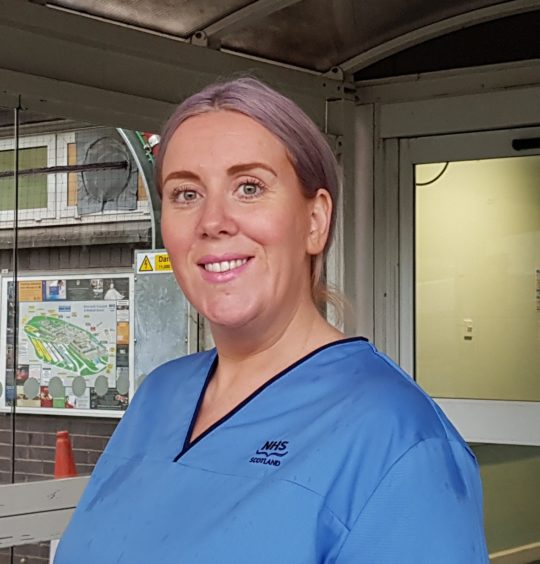 Advance trauma nurse practitioner
We've been super busy as trauma has still been happening. People have been trying to get out more, hiking, on mountain bikes – and unfortunately it has resulted in accidents and broken bones.
But I have been grateful to have work to go to throughout, to have routine and something to keep my mind busy. I've been very fortunate in the sense that Covid hasn't changed my life very much and feel very privileged to have the job I have.
I think this comes across in Alastair's painting. I absolutely love it and think it has really captured us and the jobs we do. Even the tiny details like our uniforms and badges are spot on.
---
LINDSEY FULTON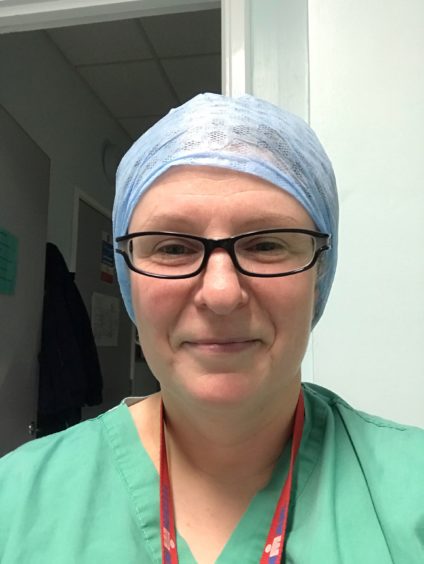 Senior radiographer
With more and more Covid-positive patients being admitted to the hospital and out-patients stopping, along with elective surgery, the dynamics of our team changed. We were inundated with chest x-rays on almost every suspected or positive patient.
This was mentally and physically exhausting having to wear PPE all the time and seeing such sick patients many of whom were terrified of what was happening to them, and unable to have a visitor. We often saw the same patient several times many of whom got sicker, from being admitted to high dependency and then intensive care. We all felt totally invested in these patients, willing them all to get better.
The positives I have taken has been how our team came together and worked towards a common goal.
---
FRASER HARROLD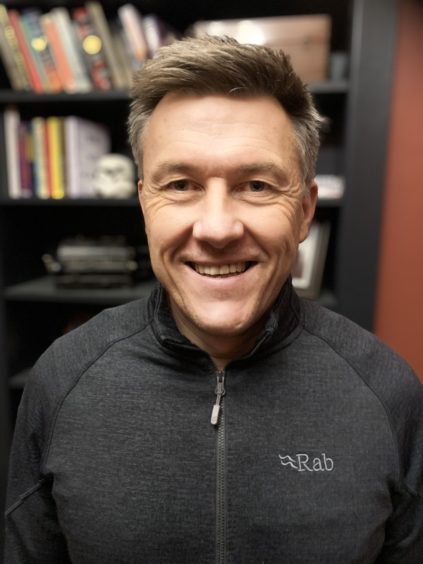 Consultant trauma and orthopaedic surgeon
Lockdown has been good for us as a family. Due to doing more work at home, I have spent more time with my sons than ever before and we've really bonded. Seeing them for breakfast is something that never happened before.
On a work front, it has been very uplifting. There has been a real camaraderie within the NHS. And it has been great that everyone has been recognised by the public.
There are so many people the patients don't see, particularly in surgery but are critical to making sure things run smoothly, and I think Alastair's painting captures this and the situation in the current climate.
---
JEMMA CATHRO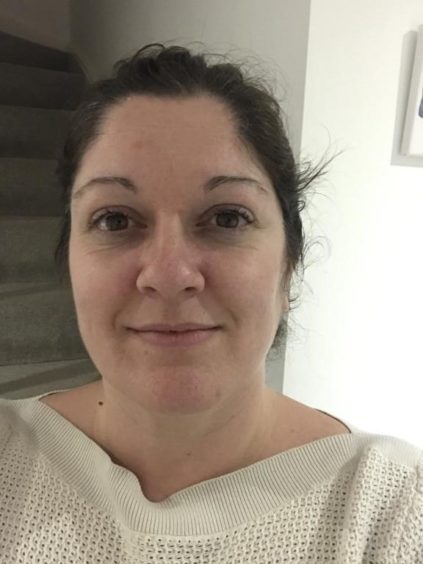 Surgical charge nurse
Myself and my partner still travelled to work. We had holidays cancelled as did many, but as a family we felt fortunate to have our garden and a good summer. Home schooling my three children was a challenge with working full-time and trying to leave stresses at work.
I have been fortunate not to have lost anyone during this time, but I have cared for patients while helping out in Covid ICU. The most difficult part I found was hearing phone calls from loved ones who couldn't see their family. I love the feel of Alastair's painting, for me it shows the team together with darkness all around symbolising us working to a common goal of patient focused care, protecting our patient.
---
CAROLINE HUTCHISON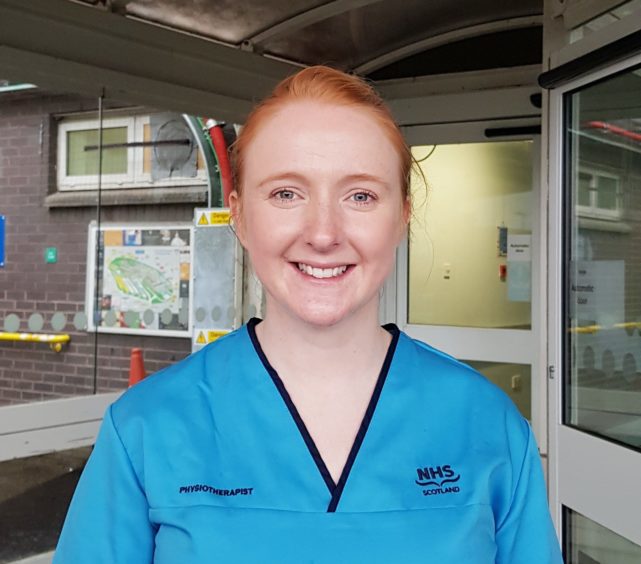 Physiotherapist
It has been business as usual for us during the pandemic as my husband is a trainee orthopaedic surgeon, so we've still been at hospital doing what we do. People have still been breaking bones and having car crashes. And older patients are being admitted with broken hips because they had Covid and fell when they were unwell. Covid or not we do our jobs because we care about people.
I found out I was pregnant, and am due the baby in January so it has been a strange experience in a personal sense. I've found not being able to see family and close friends the hardest part.
---
ALASTAIR FAULKNER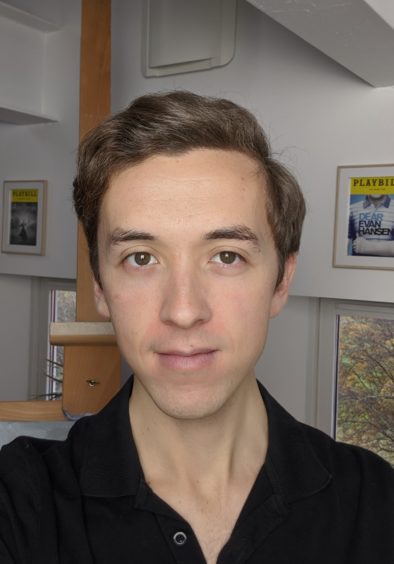 Trainee trauma and orthopaedic surgeon
Surgery is tough with all the protective equipment on. It's hot and it's claustrophobic. I remember doing a surgery to fix a broken elbow which took three and a half hours and I just wanted to leave the theatre for a break from the masks, but had to keep going until we were finished.
It certainly adds an extra challenge – but I think it just shows that these are the jobs we are trained to do, and we'll do them come what may.
---
Portraits For NHS Heroes, published by Bloomsbury Caravel, is out now. All royalties go to NHS Charities Together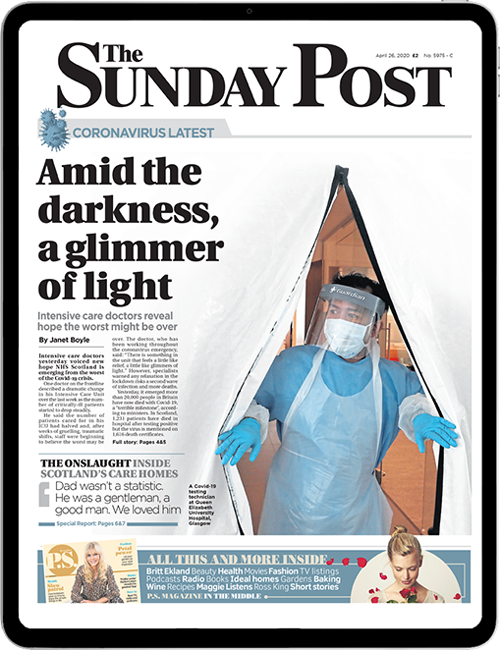 Enjoy the convenience of having The Sunday Post delivered as a digital ePaper straight to your smartphone, tablet or computer.
Subscribe for only £5.49 a month and enjoy all the benefits of the printed paper as a digital replica.
Subscribe