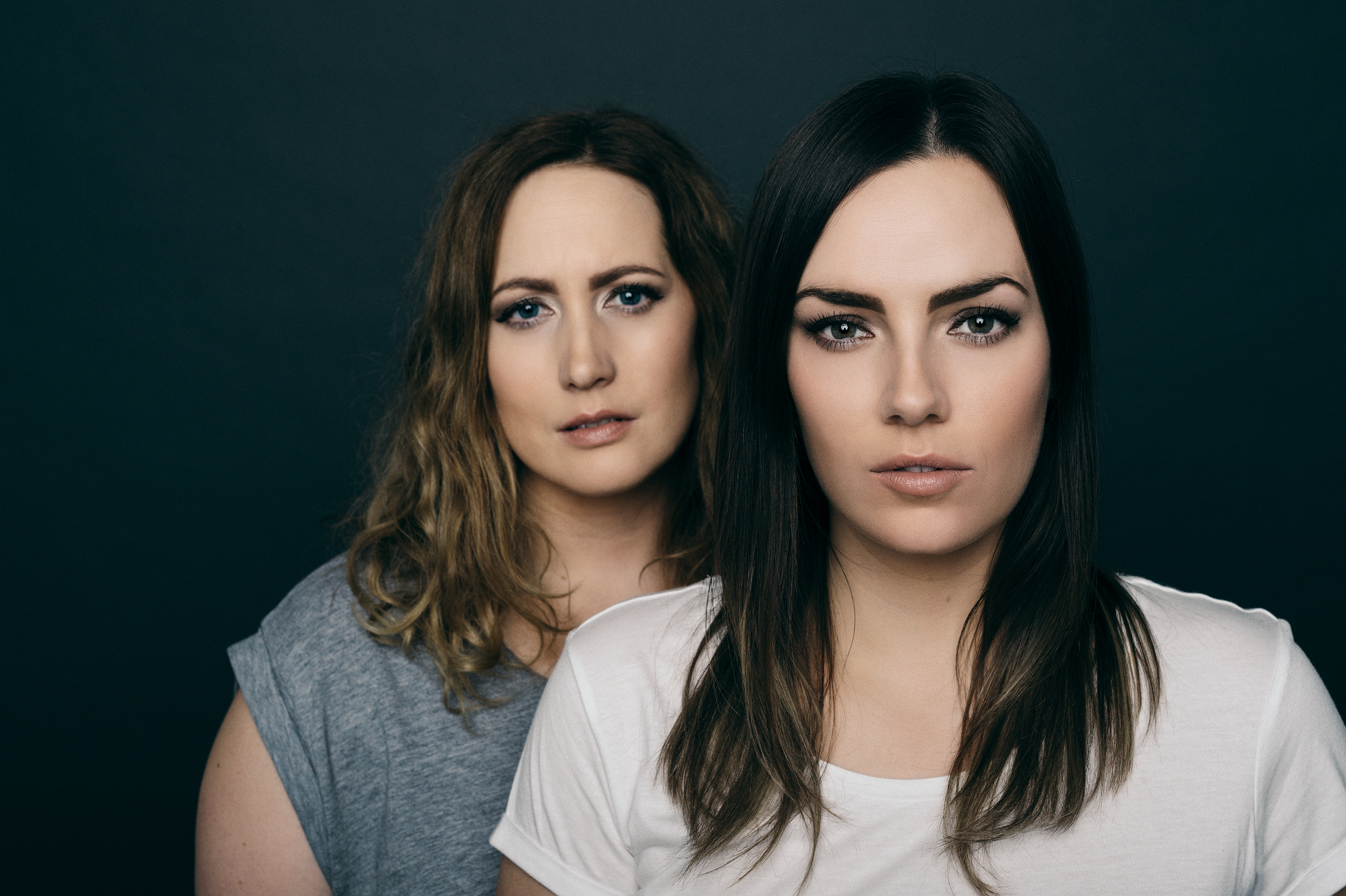 WHEN Caroline Gilmour and Marissa Keltie first came together to form a new duo, there was a sense of energy and excitement.
As the pair bonded and became The Eves, that buzz was soon encapsulated into their debut track Tides, released earlier this month.
"Back in 2016 when we first met and started writing songs together there was a lot of energy at the time," Caroline tells The Sunday Post.
"It felt so exciting working with someone else. We wrote up to ten songs in the first month and it just started to flow.
"I wanted to capture the mood of that, and Tides was the first song we wrote together.
"It's about a connection between two strangers who come together with a common purpose and it just gels."
Caroline, a solo singer since 2008, has already travelled the world with her music. As well as opening for the likes of Charlotte Church, she's had a UK number one in 2016 with her vinyl EP Electric Waterfalls.
Joining forces with Marissa, who studied classical saxophone and piano at university and earned her crust in wedding bands, the talented duo are now looking ahead to releasing an album together.
"I was looking for someone to collaborate with," says Marissa. "I'd been in a duo before called Scarlet but it wasn't going down the original music route I wanted to go down.
"I'd always loved harmony, so I wanted to recreate that with someone who was interested in driving the original thing forward.
"I heard of Caroline on the scene through various friends so thought I'd send her an email and see if she was up for it. She was quite busy at the time and she knocked me back!
"A couple of months after that we got in tow with each other and started chatting about things and it all happened quite quickly. We wrote a fair amount of songs within a month or so, it just seemed to click."
Similar in style to The Pierces and First Aid Kit, with a hint of Florence & The Machine, The Eves create blends of catchy melodies and memorable hooks.
In fact, one reviewer labelled them as "a more interesting version of The Corrs".
"We'll take that!" Caroline laughs.
She lists the likes of Sheryl Crow and Alanis Morissette as early influences, admitting to being a child of the eighties and a teenager of the nineties.
Marissa, meanwhile, calls herself 'an old soul.'
She says: "I like things a little more stripped back, acoustic acts. I like Carole King and James Taylor, people like that. The classics really.
"We've had to come together, Caroline's quite an eighties child, big on big production."
Caroline adds: "And big perms!"
While the energy of being The Eves came quite quickly, performing and recording as a duo takes a little bit of time to work out.
"Harmonising someone you've got to know their voice inside out, what adlibs they do and all sorts of stuff like that," Marissa – who also models for the world-renowned Model Team agency – explains.
"It's about getting to know each other vocally and also agreeing in the studio on what each other hears.
"There's a bit of toing and froing but we generally get on and go in the same direction. There are occasions where Caroline wants to go a bit eighties pop and I want to strip it back!"
Caroline adds: "I've been out there solo and been doing it for a long time now. For me I didn't find it hard to start to work with someone else, it feels easier in some way because you're less exposed on stage.
"But on the technical side, you have to really think of the other person – whereas before I could play the guitar on my own and do whatever I wanted.
"When you're performing with someone you've got to be tight and you can't just go off and do your own thing when the mood suits you.
"There have been a couple of times on stage where I forget where I am and what I'm singing and then we try to harmonise and it gets a bit sticky sometimes!
"I need to rein myself in and remember I'm part of a duo. But we get there."
Tides has been picking up radio airplay on the BBC and the duo are now working on several new songs in the studio.
They've also built up a following in Denmark, thanks to friends in Copenhagen.
"It's been lovely as they've put on house concerts for us for all of their friends and family," Caroline says. "It's expanded the interest in us in Denmark as word is spreading.
"It's organic growth which is much more natural and the shows there are very intimate as we are literally performing in people's living rooms!"
Caroline and Marissa hoping to release their first album early next year, and bring together a backing band to showcase the tracks with full gusto with more live shows.
"It's just a lovely feeling when you perform for people and someone enjoys it," Caroline says.
Marissa adds: "If I just see one person in the crowd or one person come up afterwards and say that they enjoyed a song or felt a connection or that it speaks to them.
"That's really what music's all about, creating similar grounds for people to wallow when they're sad and rejoice when they're happy. It's the soundtrack to your life."
Tides is available to stream and download now. Visit theeves.co.uk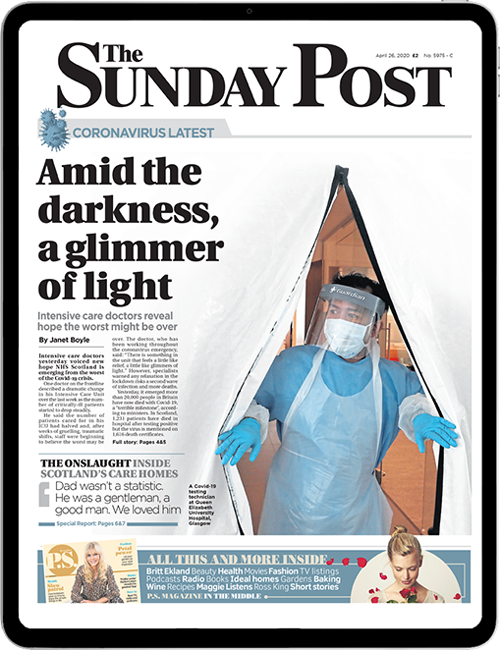 Enjoy the convenience of having The Sunday Post delivered as a digital ePaper straight to your smartphone, tablet or computer.
Subscribe for only £5.49 a month and enjoy all the benefits of the printed paper as a digital replica.
Subscribe