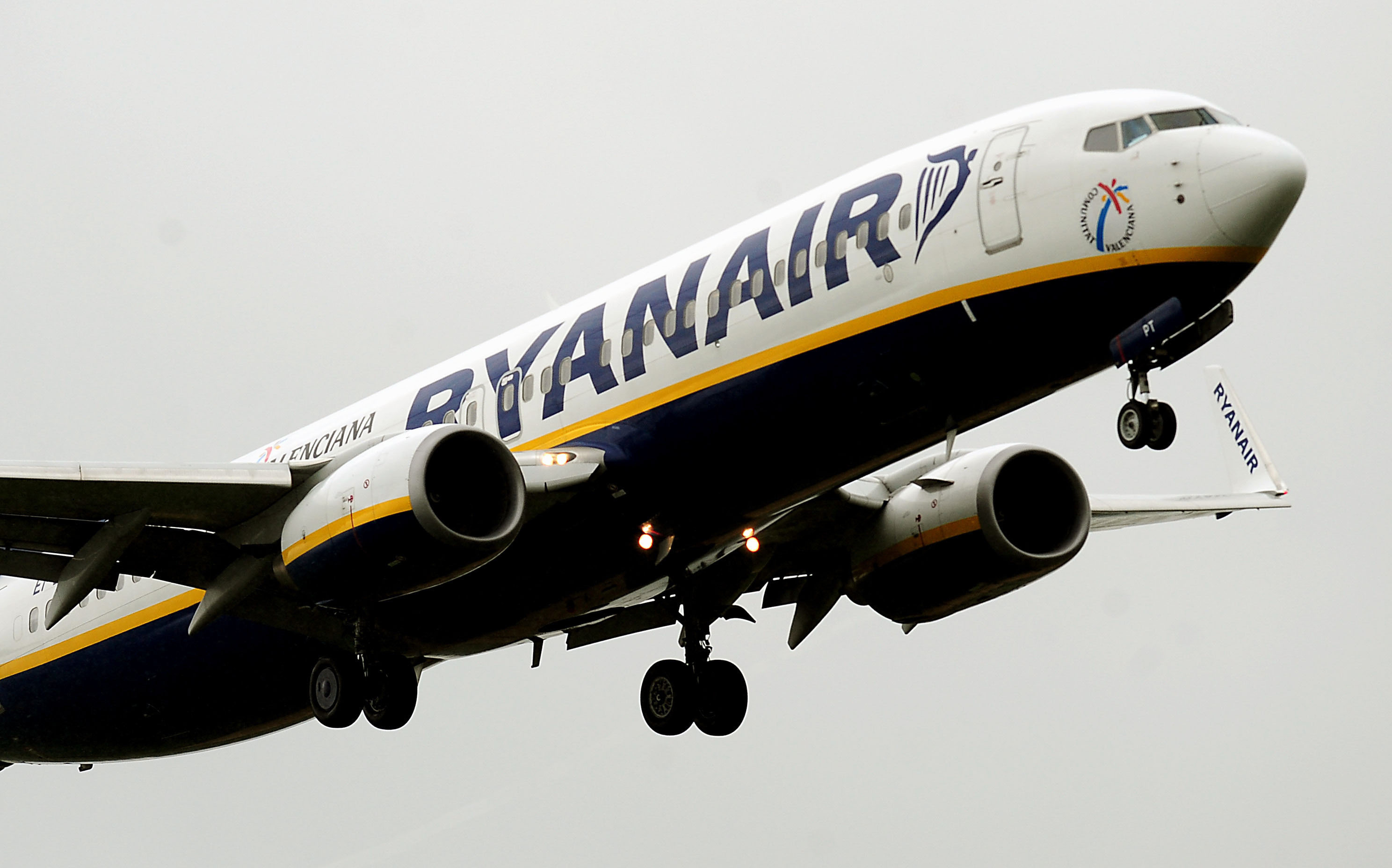 PASSENGERS travelling on Ryanair flights could face extra costs from today as the carrier implements a new hand luggage policy.
The budget airline will no longer give 'non-priority' flyers the option to bring a larger carry-on bag on board as well as a small personal bag.
It's the second change in their policy this year.
From today, passengers can only have one small bag without paying extra. It must be within 40x30x25cm and be able to fit under the seat in front.
Should the bag be too big or passengers bring along a second bag, they'll face a fee of £25.
To avoid this, passengers can pay for priority boarding which allows an extra bag of a maximum 10kg that will fit in the overhead locker, at £6 each way.
Travellers can also pay £8 to check a bag into the hold.
Day 1 of our new bag policy and early reports from airports and customers are that it's working well and reducing delays at security and speeding up the boarding process.

Here's a reminder of the policy for those travelling with us ?? pic.twitter.com/l4RnCSBlI3

— Ryanair (@Ryanair) November 1, 2018
Previous policy allowed two bags with almost three times the combined size to be carried to the gate, where the larger would then be placed in the hold.
Ryanair say the measures have been brought in to reduce boarding times and delays to flights.
They said the first day of implementation had gone well, but many customers complained about confusion and having to pay extra.
Grace Lans tweeted: "By the time I've paid for my return cabin bag, my purse will probably be small enough to meet the new baggage allowance."
And Peter Grantham said: "I've flown with Ryanair many times over the years, these new baggage rules again rip off the customers as much as possible."
Ryanair are a joke.. They are 1000% gonna lose business over the new bag check in ?the queues this morning pic.twitter.com/g7RbJwpRxE

— Rachel Murray (@raymurr614) November 1, 2018
The airline says it is not expecting to make more money from the new policy, claiming that it will lose revenue from passengers with checked bags switching from the £25 fee to the £8 option.
Ryanair's Kenny Jacobs said: "This new policy will speed up the boarding and cut flight delays. 60% of customers will be unaffected by these changes and we expect that the other 40% will either choose to buy Priority Boarding or a 10kg check bag or will choose to travel with only one (free) small bag as 30% already do so today."
Flights to and from Italy will not be subject to the policy after the Italian competition and markets authority provisionally suspended it.
"The request for supplementary pay for an essential element of air transport, such as hand baggage, provides a false representation of the real ticket price … misleading the consumer," said the watchdog.
They also suspended a similar policy from Ryanair's Hungarian rivals Wizz Air.