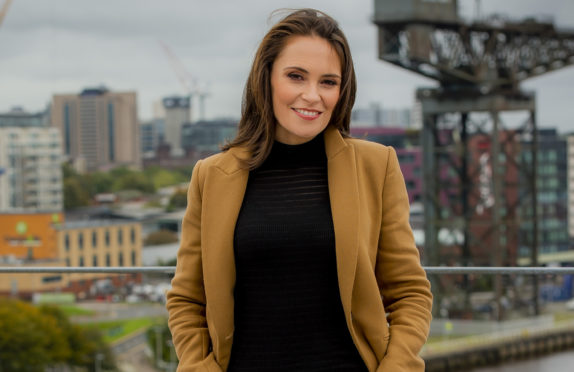 Having spent most of her life watching Jackie Bird present Reporting Scotland, Laura Miller is in no doubt about the "huge responsibility" she is about to take on.
As she prepares to take over from Jackie this week, the former STV journalist says she hopes to carry on her predecessor's legacy as well as add her own personality to the BBC's flagship news programme.
"I grew up watching Jackie Bird, so thinking back to that point, I would never have dreamed I'd end up doing this job," Laura said.
"I'm stepping into the shoes of someone who has done it for 30 years, so I know there's a loyal audience there.
"Jackie built up a good rapport with viewers and I hope I will too. Television news is changing, so you have to move with the times, but it's also about honouring that existing audience."
The 38-year-old broadcaster said: "I'll be sharing the role with Sally Magnusson and she's been helpful, offering words of advice. Everyone in the department has been really supportive."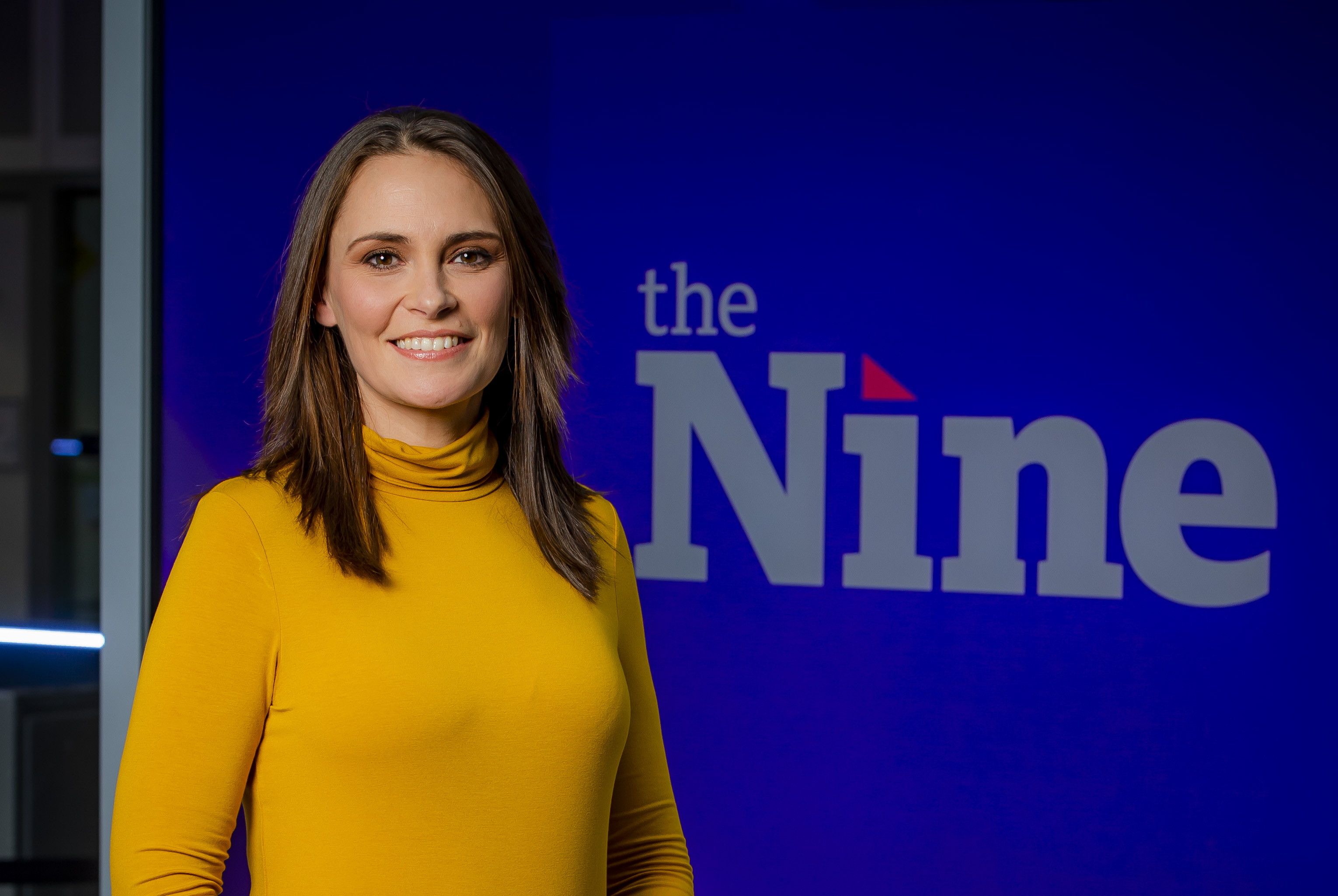 Laura has been the Friday night host of The Nine since the new BBC Scotland channel launched in February. While both the news programme and the channel have been under fire in some quarters, Laura passionately defends the show.
She believes in it so much she will continue to present The Nine on Fridays, in addition to her new Reporting Scotland duties.
"There may have been some negative reports or publicity around it, but none of it has been about the journalism," she said.
"It's difficult to start something from scratch and of course there has to be scrutiny of it, but I think the journalism speaks for itself.
"I'm hugely passionate about The Nine. It's been a great experience for me and I'm very proud of it. We have a great team."
Laura, who stays in Edinburgh with her school teacher husband, with whom she has a three-year-old daughter, grew up in Milton of Campsie, East Dunbartonshire. Her dad always told her she had an inquiring mind, "which probably just meant I was really nosey," she laughed.
After school, Laura did a degree in law and French, but journalism was always on her mind.
A fateful moment during a year of travelling convinced her that broadcast journalism was the job for her.
"I was on an island close to the epicentre of the tsunami on Boxing Day 2004," she explained.
"It was really remote and we didn't have many ways to get news.
"There was one television on the island and we all congregated round the TV news in this period of uncertainty and chaos. It really brought home how important news broadcasting is, the immediacy of it that other forms of news don't have.
"It was performing a public service in the true sense of that phrase. It made me think, once everything was settled, to go into broadcast journalism."
Laura did some voluntary work in one of the worst hit areas, but once she was back in the UK, she completed a Masters at Falmouth University in Cornwall.
As part of her course work, she returned to Asia three years later and made a documentary about the aftermath of the devastation.
The film helped her earn a job at STV in December 2007, and she covered major events such as the Clutha helicopter tragedy, the Commonwealth Games in Glasgow and the London Olympics.
Now she's ready to take on her next challenge. "It's beginning to sink in and I'm really excited," she added. "I just want to get started."
---
My birthday date with Marvel superheroes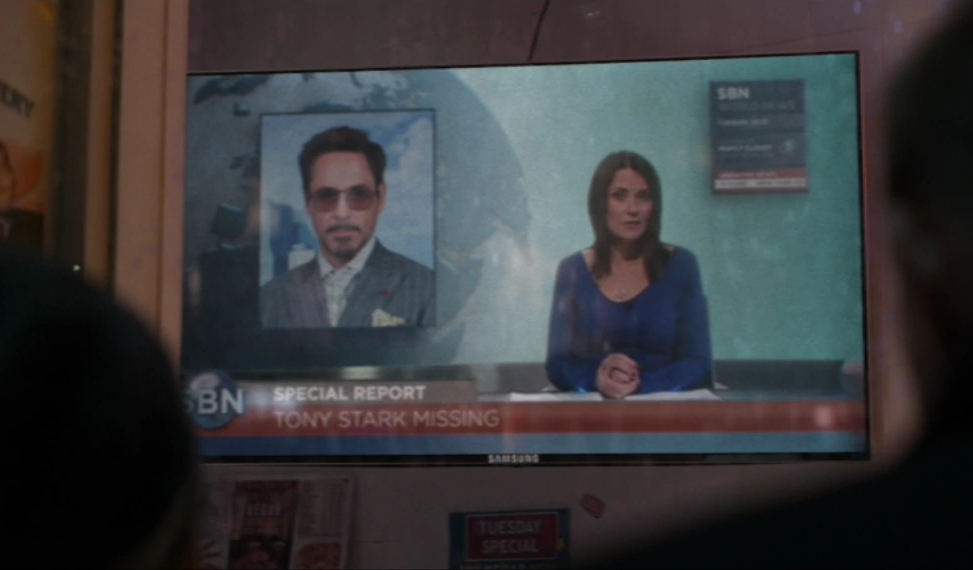 No matter how well she does on Reporting Scotland, when it comes to the younger members of her family, nothing will ever compare to Laura's cameo in an Avengers movie.
She appeared briefly in last year's Avengers: Infinity War, which starred Hollywood A-listers such as Robert Downey Jr, Chris Hemsworth, Mark Ruffalo and Scarlett Johansson.
But Laura insists her feet are firmly on the ground, as the fleeting appearance was as much of a surprise to her as it was to everyone else.
Laura said: "I got a message from my producer at the time, who told me I was in the film.
"It was my birthday, so it was a strange day all round.
"It transpired that Marvel, who'd been filming the movie in Edinburgh, had wanted a local news-person in a scene and had been in discussions with STV for footage. The station was sworn to secrecy, and they didn't want to get my hopes up if it wasn't used.
"I didn't get to attend a glamorous premiere, but it's definitely cool to say I was in the film.
"It's something my younger cousins or my friends' children ask me about and are properly impressed.
"Never mind reporting on the news, the Avengers is the thing."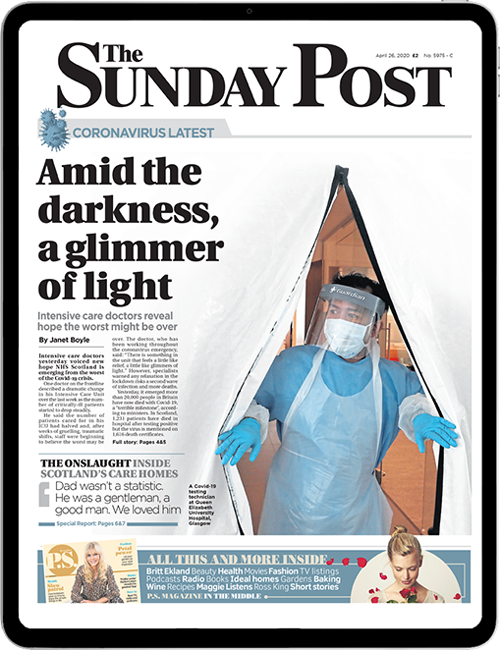 Enjoy the convenience of having The Sunday Post delivered as a digital ePaper straight to your smartphone, tablet or computer.
Subscribe for only £5.49 a month and enjoy all the benefits of the printed paper as a digital replica.
Subscribe