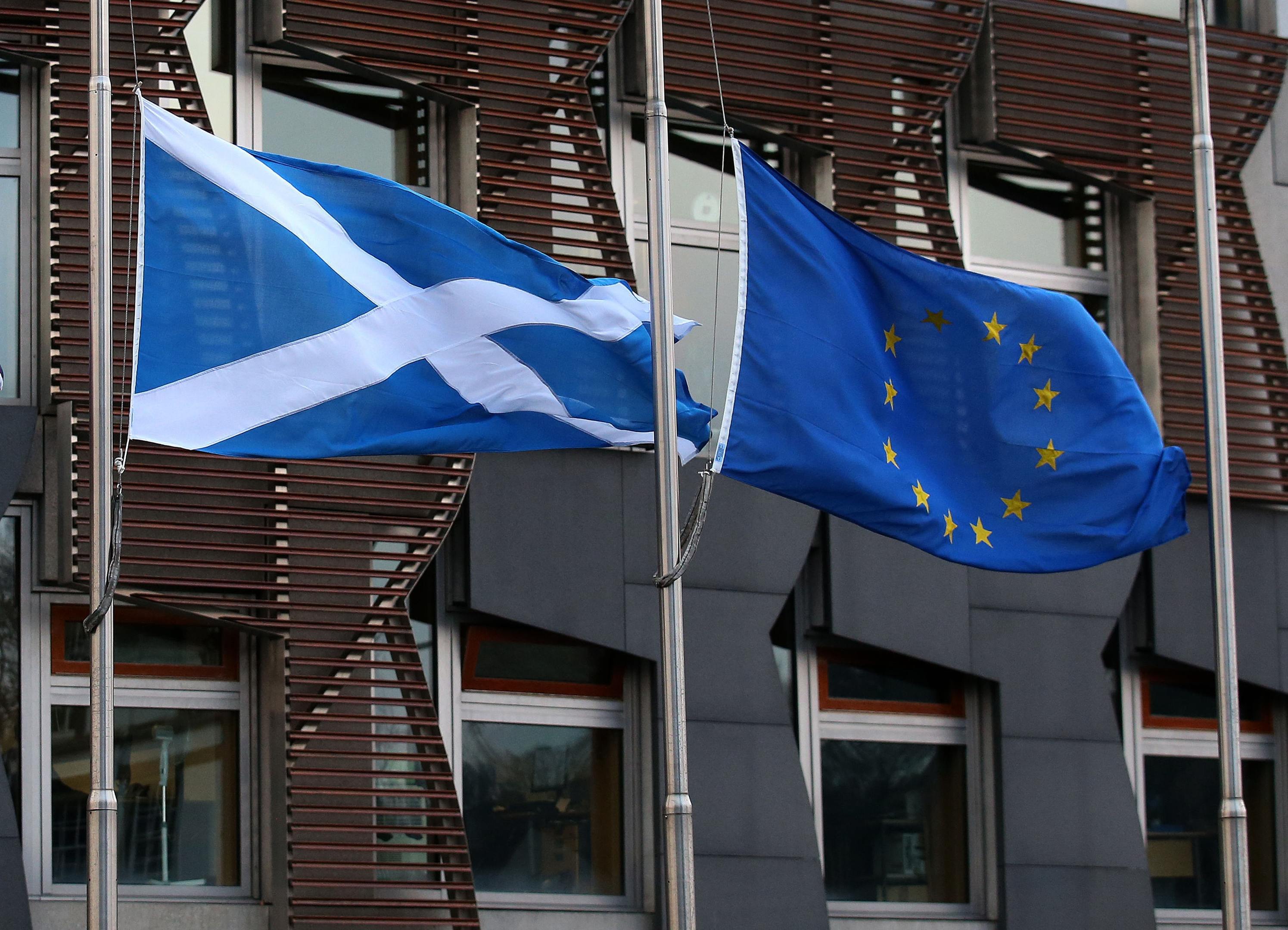 ALMOST half of Scots would back an independent Scotland in the European Union (EU) if a second referendum was held in early 2019, a new poll suggests.
The Panelbase research for pro-independence blog Wings over Scotland found that 49% would vote for an independent Scotland in the EU if a second referendum on the issue was held in March 2019, around the time the UK is scheduled to leave the bloc.
Excluding those who gave no opinion, 51% said they would opt for Scotland to stay in the union and leave the EU.
Polls
EU has 68% support in Scotland.
UK has 51% support in Scotland. https://t.co/CQB7gvLQU5

— Angus B MacNeil MP (@AngusMacNeilSNP) December 22, 2017
The pattern was almost reversed for those aged 55+, at 36% and 64% respectively.
Exactly the same proportion (19%) of Yes and No voters in 2014's Scottish independence referendum said they would switch sides.
Of those who voted Remain in last year's EU referendum, 68% said they would support independence while 32% would back the union, while a large majority (79%) of those who voted Leave backed staying int he UK with just 21% supporting independence.
The open, inclusive, civic, internationalist Scottish independence movement that I'm so proud to be part of could not be further removed from this insular, inward looking, blue passport-obsessed nonsense. Never has 'stop the world, Scotland wants to get on' felt more relevant. https://t.co/GuVdYqdEiM

— Nicola Sturgeon (@NicolaSturgeon) December 22, 2017
Almost half (46%) of respondents who voted Labour at the 2017 UK election would back an independent Scotland in the EU while 14% of SNP voters said they would prefer to stay in the UK and leave the EU.
An SNP spokesman said: "This poll shows support for independence on the cusp of an outright majority, in line with other recent opinion polls.
"And support for independence is only likely to grow further in the coming months as people react to the Theresa May's chaotic extreme Brexit plans.
"This is an arrogant Tory government that thinks it can do what it wants to Scotland and get away with it. But people across Scotland see the folly of being dragged out of the world's biggest single market – which is around eight times bigger than the UK's alone – against our democratic will."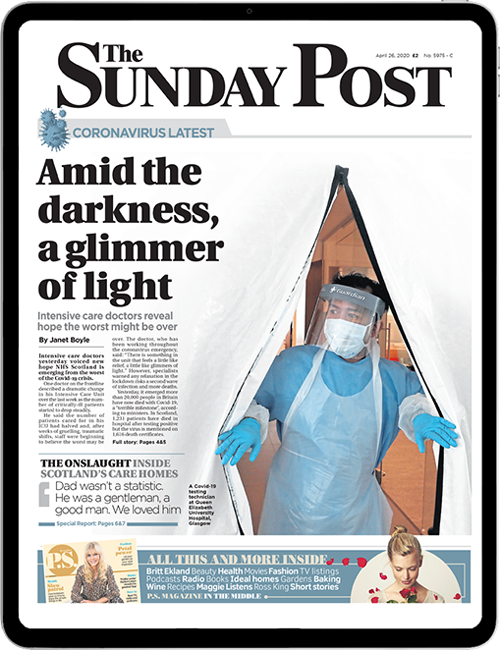 Enjoy the convenience of having The Sunday Post delivered as a digital ePaper straight to your smartphone, tablet or computer.
Subscribe for only £5.49 a month and enjoy all the benefits of the printed paper as a digital replica.
Subscribe