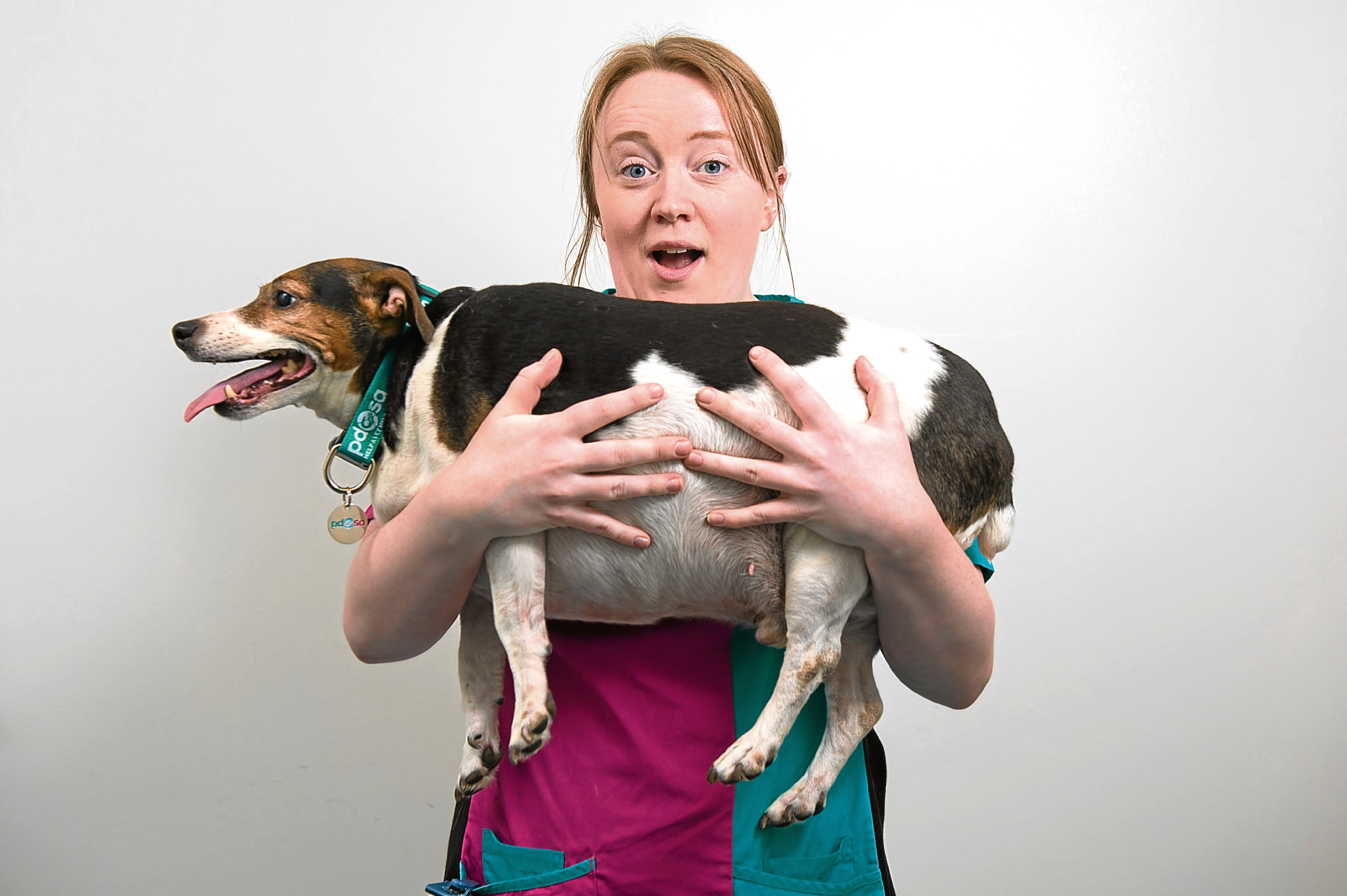 IF you love your pets so much you spoil them rotten, now's the time to do something about it.
The hunt is on for the fattest pets in Britain, with the PDSA Pet Fit Club ready to slim them down and feel fit as a fiddle for the first time in years.
Four-legged obesity is a major problem in this country, so for the 13th year, the PDSA will try to help.
The biggest such event in Britain, so far, it has helped 124 overweight or obese pets lose a total of 71 stone.
Just last year, Alfie the beagle from Middlesbrough shed 34 per cent of his body weight to become the latest winner.
The year before that, Oscar the spaniel from Wolverhampton was 80 per cent over his ideal weight, but lost an incredible 1st 5lb to be crowned top dog.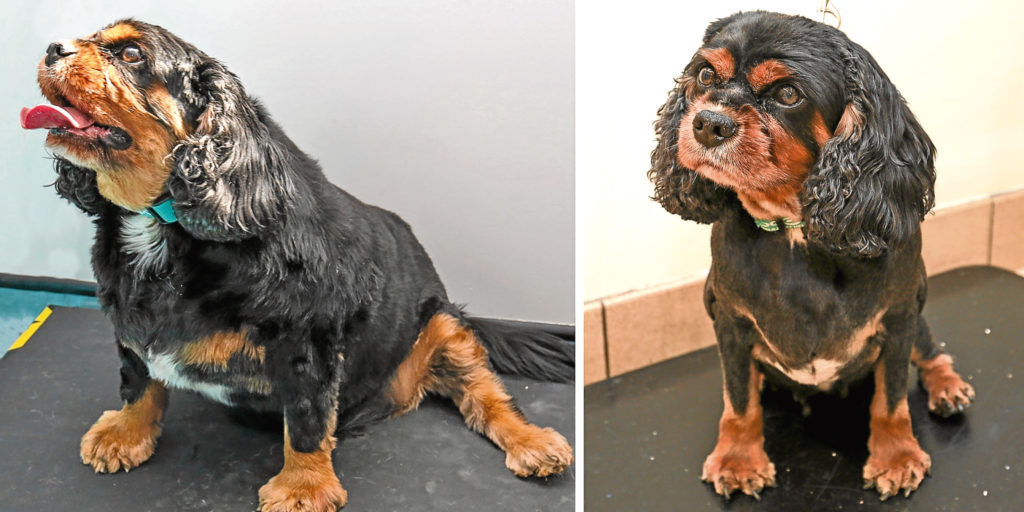 Most of the problem was his owner giving him large Sunday dinners and leftovers. Now, he is like a puppy again!
However, as PDSA vet Rebecca Ashman points out, this problem is not going away.
"Sadly, the UK's pet population is suffering from an obesity epidemic," she explains.
"Latest scientific literature shows that at least a third of dogs and a quarter of cats are clinically overweight or obese. But the true figures could be as high as 40 per cent, making obesity one of the most common medical diseases seen by vets.
"It is a ticking time bomb that will have drastic consequences for our pets."
The pets chosen for PDSA Pet Fit Club are placed on a strict six-month diet and exercise programme, tailored to their needs and overseen by vets and vet nurses at their local PDSA Pet Hospital.
Alfie, an oversized Jack Russell from London who enjoys steak sandwiches and pub snacks, is set to go on a diet after ballooning to more than double his ideal size.
Currently weighing a whopping 2st 4lb, Alfie is now on a strict diet, courtesy of 72-year-old owner Tony.
"He does look bigger than a lot of dogs of his breed," Tony admits, "but he just never stops eating.
"I have tried putting him on a diet before but nothing seems to work, no matter what I do.
"The trouble is everyone loves him and likes to give him a bit of their food. He also takes stuff off the floor, so it's really difficult to manage what he eats."
We all know that Elvis Presley's love of food and lack of exercise did him no favours in the later years of his short life.
And it seems The King is alive and has been hiding in Clydebank, near Glasgow.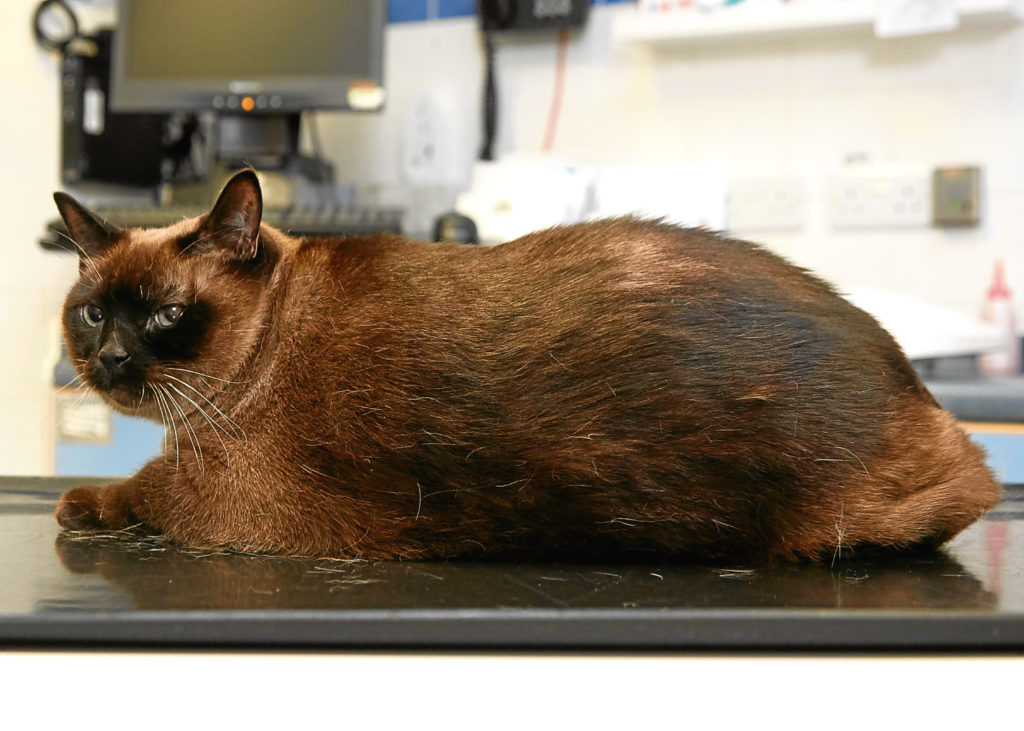 Just like his famous namesake, a flabby feline by the name of Elvis has got more than a roll of puppy fat as he ages. He tips the scales at almost 22lb, about twice his ideal size.
Owner Carole Sweeney (55) says she didn't realise how big her boy had become until comments from family and friends left her upset.
A huge Elvis fan with a collection of Presley posters and LPs, Carole says that worries over her beloved Burmese cat mean she's ready to do something about it.
"I never give Elvis treats or human food, but I've learned his portion sizes were way out of control," she admits.
"He basically had his own all-day buffet! Whenever he emptied his bowl, I would fill it back up again. The fact that he's an indoor cat meant he soon piled on the weight.
"Thanks to the expert advice from the vets and nurses at PDSA, he's now being fed a special diet food. I even weigh out his portions so I know exactly how much he's eating."
Billy, a cheese-mad Maltese Shih Tzu cross, is another big boy who'll be shedding weight and getting slimmed-down for a happier, healthier life.
He ought to be about 9lb but weighs more than double that — about 1st 11lb — so there is much work to be done!
Owner Lee Piercey, a key volunteer for PDSA, adopted Billy when he was two, and reveals: "Billy was a rescue dog and I've had him about four years.
"When I'm out in the day, he spends a lot of time with my parents. They love him so much, but give him too many treats.
"He loves cheese, and they give him toast, but it's not doing him any favours."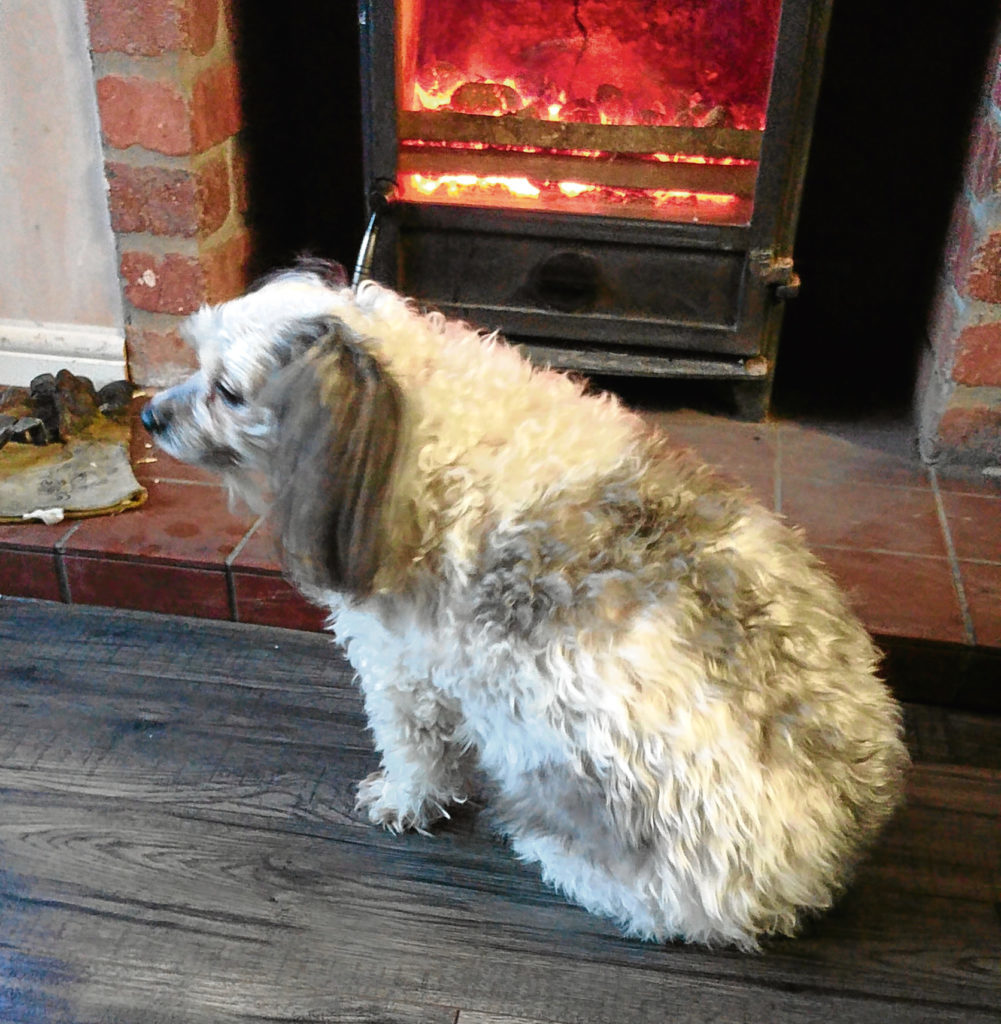 Having warned his mum and dad to lay off the treats, 31-year-old Lee has put Billy on a strict regime, with no cheese in sight.
"I've told them the overfeeding needs to stop," he stresses. "The trouble is he has these sad puppy dog eyes and they fall for it every time!
"Billy is really important to me. But I know he's got to lose some weight because being this size could really harm his health."
Many an owner will relate to that, and to the way a sad canine expression can melt the hardest heart and have you bringing out the fatty treats.
As Rebecca points out, pets' lives can be turned around with a bit of tough love, and the animals clearly love being fit again.
"Over the years, PDSA Pet Fit Club has helped transform some of the UK's fattest, unhealthiest pets into fit and healthy animals," she says proudly. "Pets that couldn't climb stairs or fit through cat flaps have been given a new lease of life.
"Prevention is definitely better than cure, but it's never too late to do something about it. With the right advice, a good diet, suitable exercise and a bit of willpower, owners have the ability to make a real difference to their pet's health, happiness and life expectancy.
"The charity is urging all owners with pets carrying a few too many pounds to enter them in Pet Fit Club."
Up to 15 overweight dogs, cats and rabbits from across the UK will be chosen to participate in Pet Fit Club. The winner will be crowned at the end of the year.
Owners can apply online at pdsa.org.uk/petfitclub. Entry forms are also available from PDSA Pet Hospitals nationwide. The closing date for entries is Sunday, March 4.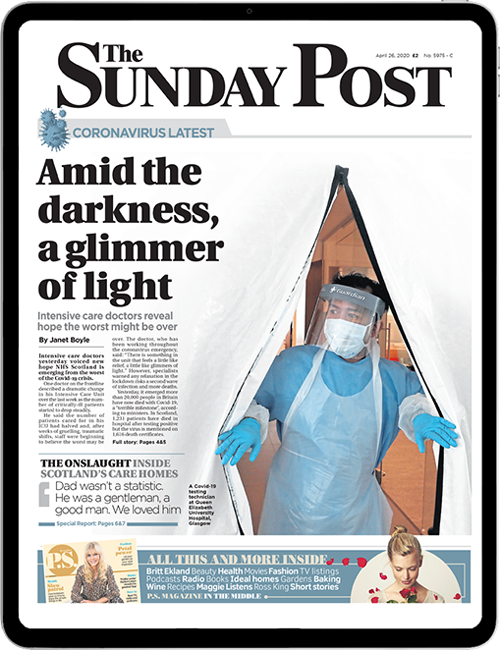 Enjoy the convenience of having The Sunday Post delivered as a digital ePaper straight to your smartphone, tablet or computer.
Subscribe for only £5.49 a month and enjoy all the benefits of the printed paper as a digital replica.
Subscribe