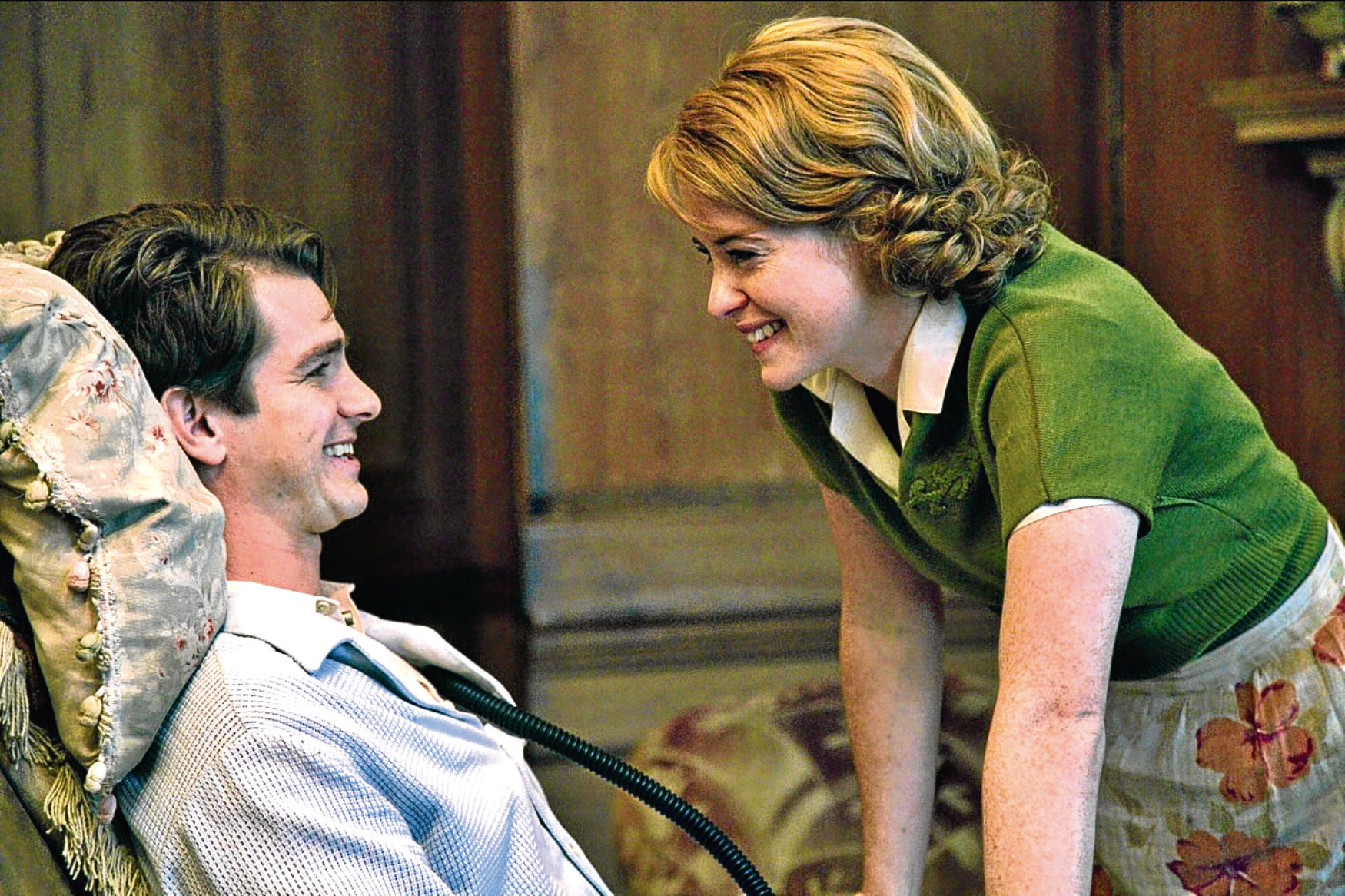 BREATHING is something so natural and instinctive that most of the time, we aren't even conscious that we're doing it.
Which is why suddenly being on a ventilator would be so dreadful for many of us.
And this is the subject of a new film out this week, Breathe.
The movie tells the story of Robin Cavendish (Andrew Garfield) whose life changes drastically after he contracts polio.
Based on a true story, the film reveals how Robin and his wife Diana (Claire Foy) had been a fun-loving, adventurous couple prior to Robin becoming ill.
Robin was a big fan of cricket, playing the sport regularly, and driving his sports car.
Then one day, following a trip to Africa, Robin felt faint and collapsed.
He and Diana were dealt a dreadful blow when they were told that he had polio.
Medics stated that he only had weeks to live, and for the remainder of his days, he would be paralysed from the neck down, requiring a ventilator — making him a "responaut" — and having to depend entirely on other people.
The unthinkable situation Robin was faced with was that he wouldn't be able to play with his young son and didn't think he'd ever get back home again.
He wanted doctors to turn off his machine.
His wife, aged just 25, had her whole life ahead of her and he didn't want to become a burden to her.
Diana had other plans, not able to just give up on her husband.
She asked the doctors in charge if the machines that were keeping Robin alive would only work in a hospital.
When they were assured they could be plugged in wherever there was a socket, Diana announced that she wanted to take her husband home, where he belonged.
She understood the risks — that moving him could kill him — but she knew Robin and was aware that he'd suffer more being cooped up in hospital.
Back home again, Robin set his mind not only to improving his own life, but those of other responauts.
In 1962, along with his friend Teddy Hall — played by Downton Abbey's Hugh Bonneville — Robin devised a wheelchair with an in-built respirator, which allowed him to get away from his bed.
Other chairs that he would go on to develop allowed disabled people to use the telephone, turn on a television or adjust central heating in the home with only a movement of the head.
Another model was a modified aircraft seat fitted with electronic aids.
Robin had been diagnosed with polio at the age of 28 and despite his initial prognosis of not having more than three months left to live, he lived until the age of 64.
Not only had he defied the odds for himself, he had also improved the lives of countless others.
The film was produced by Robin's son Jonathan who says his father would have enjoyed the movie.
"He would be laughing at all this fuss," said Jonathan. "He would genuinely love the movie. Maybe he is watching it somewhere."
Breathe is in cinemas now.