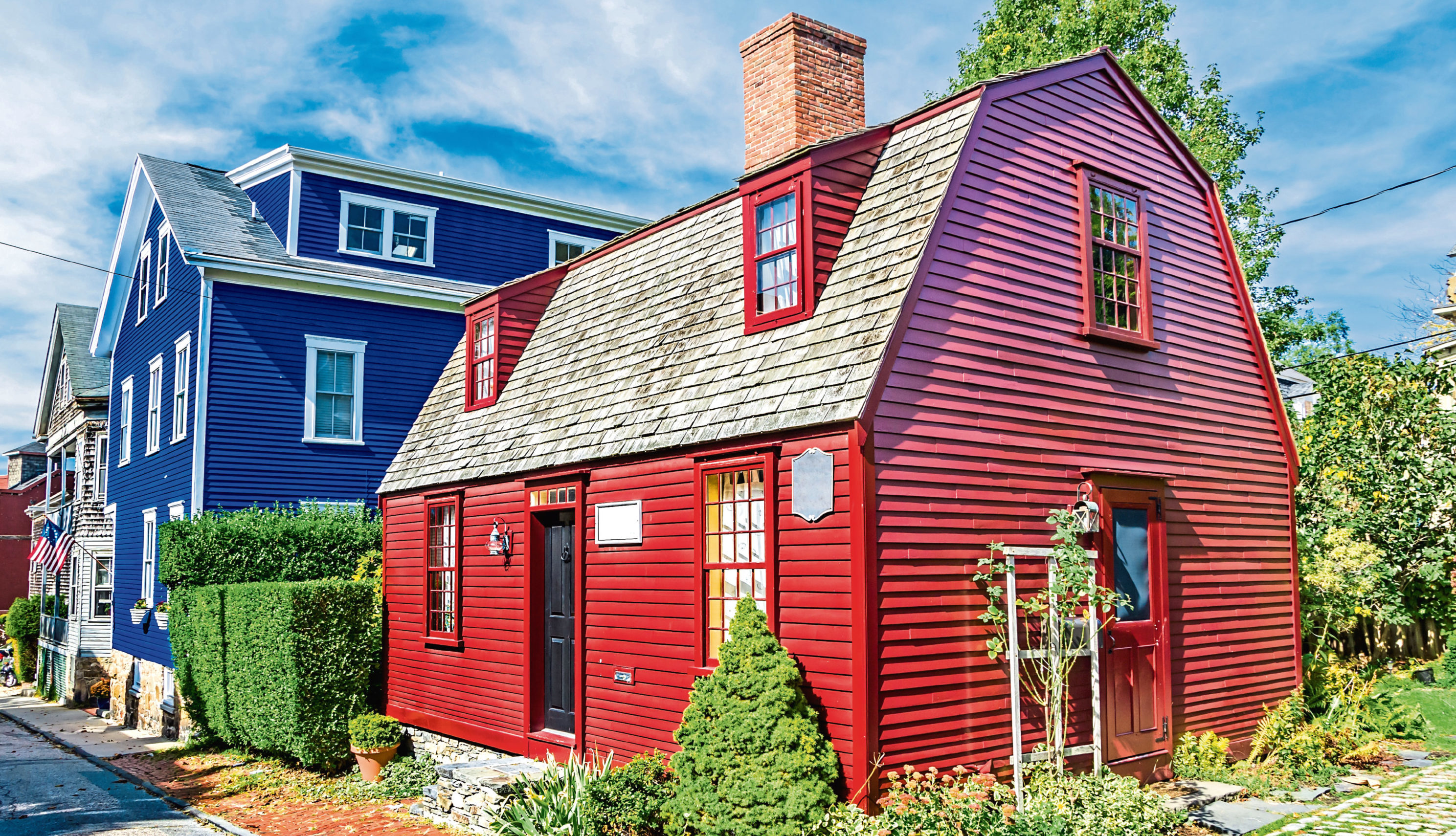 FOR those of us who like the idea of an American vacation but don't fancy New York, Chicago or Vegas, New England ticks all the boxes.
The Big Apple, after all, has a reputation for crime, the Windy City likewise, and Vegas just seems a bit, well, too gaudy and garish for some.
If you look at where the great writers get peace to think, men like Stephen King and John Irving, or Presidents like to relax, like Barack Obama and George W Bush, then there's only one place to head.
With a population of nearly 15 million, New England has more people than Scotland, Northern Ireland and Wales combined, and they have a reputation for being open, friendly and welcoming.
New England boasts half-a-dozen states, Vermont, Maine, New Hampshire, Massachusetts, Connecticut and Rhode Island.
Whether you are after sailing adventures, golf, hiking, lazing about, spending your hard-earned money in designer stores or fine restaurants or living cheap on burgers and fries, it's all here.
Come in the fall and the colours of New England nature will blow your mind and have your camera working overtime.
Come in winter to ski or just marvel at the endless white wilderness, or come in summer and find the non-stop blazing sunshine is anything but typically English.
Broadly speaking, you can say the three southern states – Rhode Island, Connecticut and Massachusetts – are more densely-populated.
So, if real privacy and being miles from civilisation is your cup of tea, head north.
We Britons, of course, have been heading to this gorgeous part of the world for a very long time.
One of the earliest English settlements in the New World, this was where the Pilgrim Fathers arrived on board the Mayflower in 1620. You can expect huge celebrations two years from now to mark the first four centuries.
The British colonies of New England were also the first to show they fancied gaining independence from the British Crown, of course, but they are very friendly towards us these days.
The Boston Tea Party, American Revolution, Declaration of Independence, slavery abolition and many more historic events happened in these parts, and history buffs will adore New England and its many incredible museums and galleries.
It's fair to say that many locals know their history deeply, so you will never be short of expert advice and knowledge.
The same goes for their know-how in the kitchen, and you have to try the local apple ciders, pancakes with maple syrup, barbecues and cakes, fishfood and New England blueberries.
For those who enjoy any kind of tipple, there are plenty of trendy micro-breweries and vineyards of every size, with beers and wines in every price range.
Only Wyoming has fewer people than Vermont, but the Green Mountain State is officially the safest, so for those who're put off by New York's reputation, it's perfect.
New England's only landlocked state, you don't come here for the rivers and ocean, but for the green landscape and beautiful old houses, for the laid-back pace and the nature.
For flora, fauna and wildlife, few parts of America can rival it, and you'll notice something about the way they talk here. It's said there remain plenty of speech characteristics from England's West Country and a bit of Scots-Irish.
Maine was for thousands of years populated only by Indian Americans, and even after Europeans arrived they were often driven out by harsh conditions and battles.
Today, you'll be welcomed with open arms, wherever you're from.
Maine would probably be the dream destination for Princess Anne. The Princess Royal is fascinated by lighthouses and travels great distances to visit new ones.
The state of Maine has well over 60, 57 of them still active, and they are almost all in stunning settings, perched at the very tip of beautiful coastlines and painted in glorious colours.
From Bear Island to Crabtree Neck, from Cape Porpoise to Mistake Island, they all have a lighthouse taking pride of place.
Nobody seems quite sure, by the way, how Mistake Island got its name. What we do know is that most people there are descendants of a huge fisherman, known simply as Tall Barney and seven feet in height!
Like Tall Barney, New Hampshire towers over most of New England, especially when it comes to sports.
With some of the East Coast's biggest ski mountains, many tourists flock here just to ski, but other winter sports like snowmobiling and mountaineering are also catered for.
There are motorbike events and speedway days, national forest walks and organised mass hikes through the Appalachian Trail.
What we're trying to say is, if you came to New England to catch up on your reading and put your feet up, perhaps New Hampshire isn't the bit to head for.
Visit in the fall, as they call it, to witness the incredible colour changes – and look out for wandering moose, a sight you won't forget in a hurry.
If you're not sure "witch" part of Massachusetts to visit, we reckon Salem would be a good place to start.
Scene of the infamous witch trials in the 1690s, that history has lent a spooky, unnerving edge to the place to this day, and the Witch Dungeon Museum is well worth a visit.
Inside, they re-enact the trials, in which Berry and Abigail, daughter and niece of the Reverend Parris, started acting strangely.
He couldn't find out what was wrong with them, other children began to copy them, and it all ended very, very badly.
They'd bark like dogs, leap to the floor and have fits, and one child even tried to crawl right into the fire. Convinced the Devil himself had come to Salem, the villagers had them put on trial and 19 were hanged.
Connecticut's State Capitol, in capital Hartford, should be one of your must-sees in that state.
The magnificent building was completed 140 years ago, so this is a good year to see it in all its glory.
Proud to have the highest standard of living per head in the whole USA, don't expect many bargains here, but its wealth can be seen in buildings like the Capitol.
Rhode Island has big cities like Providence, or remote coastal beauty like Newport, and just about everything in between.
Bristol is well worth some of your time, especially if you could be there for the famed Fourth of July Parade – it has taken place here since 1777, longer than anywhere else in America, and is awesome.
Then again, so is everything else about New England and its six sensational states.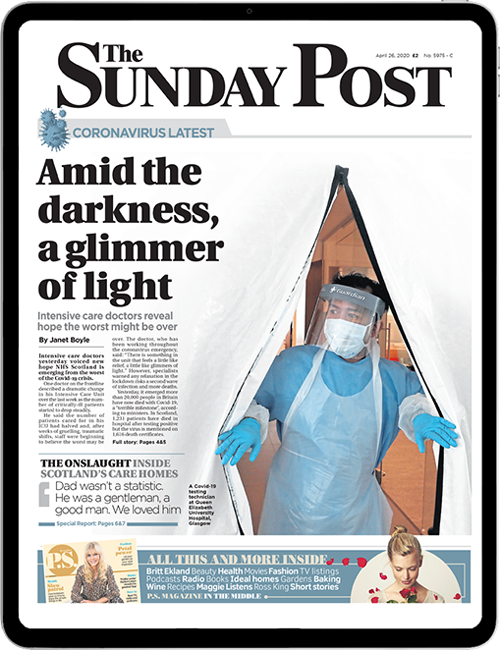 Enjoy the convenience of having The Sunday Post delivered as a digital ePaper straight to your smartphone, tablet or computer.
Subscribe for only £5.49 a month and enjoy all the benefits of the printed paper as a digital replica.
Subscribe