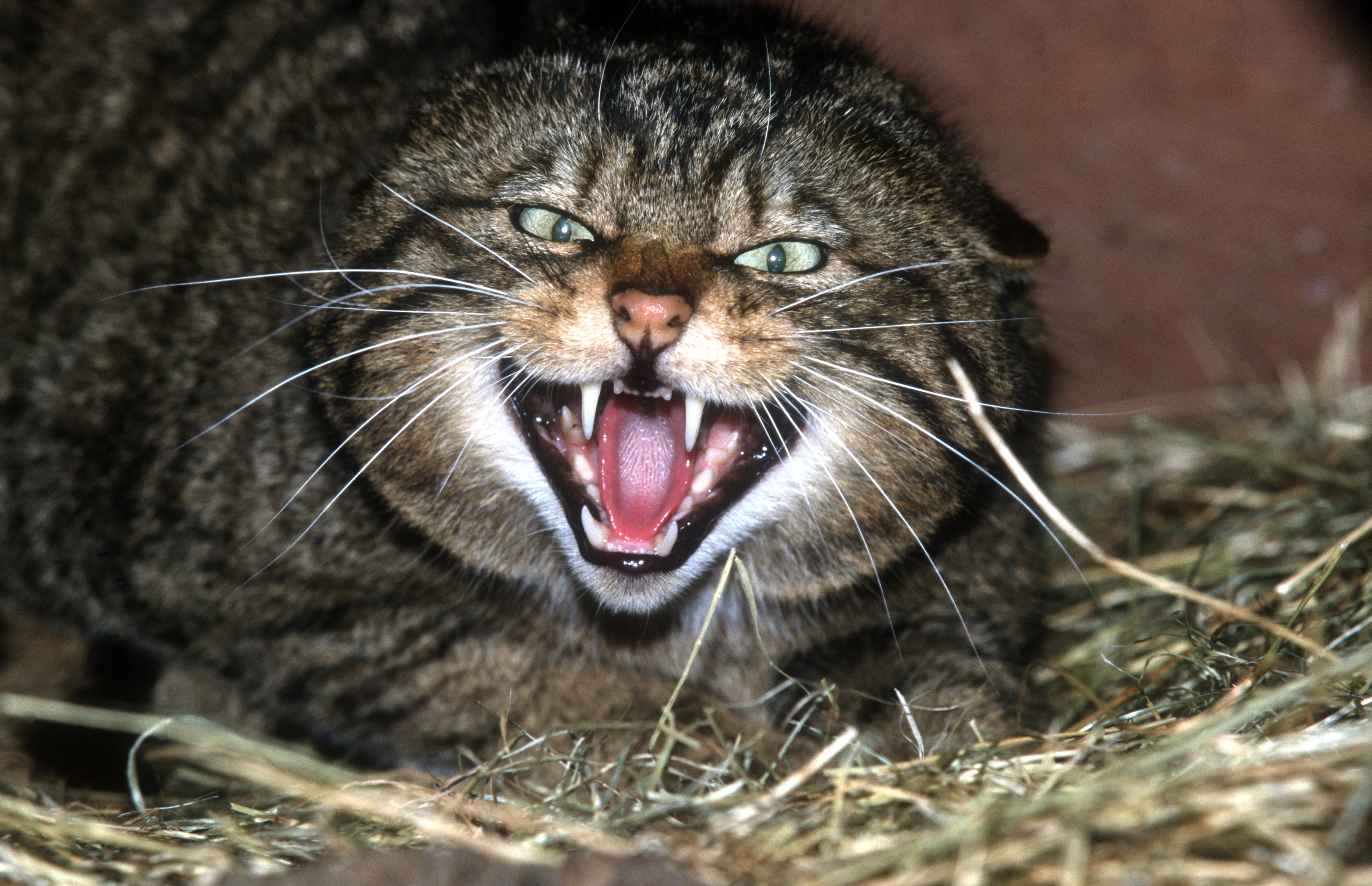 IF you come face to face with a Scottish wildcat, don't worry about mistaking it for a domestic moggy — its behaviour will leave no doubt!
Beautiful creatures, with tigerish stripes and dark colouring, wildcats became extinct in England, Wales and large parts of Southern Scotland 150 years ago.
Now the only wild feline left in Great Britain, it's a rarity when you see one and not many would dare to approach them.
So a new edition of a famous book by an Englishman, and adopted Scot, who actually tamed a wildcat, bred several litters, and lived in the wild alongside them, is very welcome indeed.
It was written by the late, great Mike Tomkies, who began life as a Hollywood showbiz reporter but left the glamour behind to spend most of his life living in wild Scotland, Canada and Spain.
Mike passed away at the age of 88 two years ago, but his classic Wildcat Haven is now back on bookstore shelves.
It's the story of Mike being given two wildcat kittens, which had been abandoned in a ditch.
He named them Cleo and Patra. When a snarling 10-year-old tomcat also arrived, from London Zoo, Mike decided to breed a family and prepare them to go back into the wild.
"I may not have been the very first person to breed wildcats in captivity when I started the project in 1974," Mike wrote. "But I may have been the first to successfully release them back into the wild.
"My story is full of incident, such as the taming of the runt kitten who eventually gave me her total trust and affection, while retaining her utterly wild and independent nature.
"My tom wildcat sired seven litters between 1978 and 1982, totalling 17 kits, some of which formed the nucleus population at the Highland Wildlife Park."
Mike was rightly proud — some reckon only a man like him could have done it, living alone except for his dog Moobli, a handsome Alsatian that was his only companion for many years.
In a cottage by Loch Shiel, which he knocked into shape and renamed Wildernesse, Mike looked after various injured animals, tracked golden eagles over vast areas and wrote nine books about the Scottish Highlands' wildlife.
Getting those first two ferocious kittens into good habits was one of his hardest jobs.
It would be a long and laborious process to get them to trust him, to later introduce the male, and later still to personally help stop these wonderful creatures from disappearing out of Britain altogether.
Prince Philip was a fan of Mike's writing, saying: "This book does more than describe a piece of wild country and its population of wild animals — it gives a picture of someone totally absorbed by his subject.
"The North-west of Scotland is indeed a wild place, but to the observant eye of the author, it is full of wonderful life to celebrate."
Mike Tomkies' classic Wildcat Haven is published by Whittles, priced £19.99, ISBN No. 978-1-904445-75-3.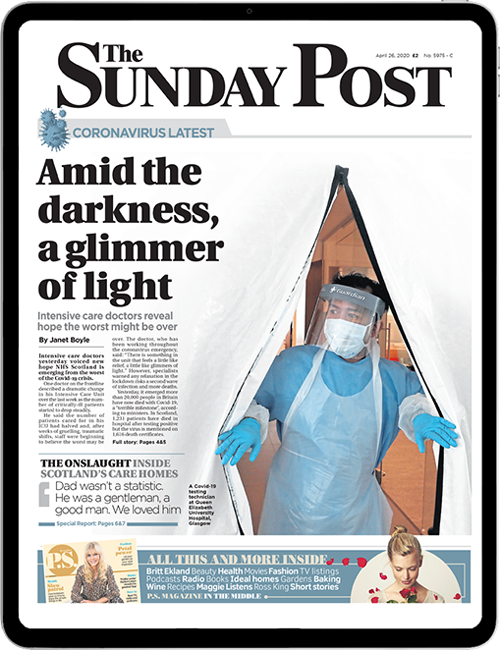 Enjoy the convenience of having The Sunday Post delivered as a digital ePaper straight to your smartphone, tablet or computer.
Subscribe for only £5.49 a month and enjoy all the benefits of the printed paper as a digital replica.
Subscribe