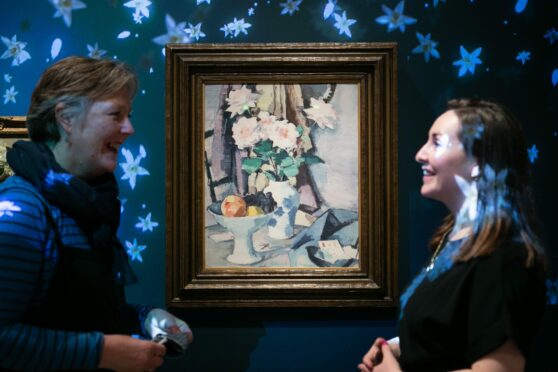 When the Burrell Collection opened in October 1983, it was the cultural highlight of the year in Scotland, if not the decade.
I was 19 at the time and remember there being a huge amount of interest in this shiny, new, light-filled building nestling in the greenery of Pollok Country Park in Glasgow.
Shipping magnate Sir William Burrell and his wife, Lady Constance, gifted their collection of 9,000 works of art to the City of Glasgow in 1944 but it took another 40 years for the purpose-built museum they envisaged to arrive and, sadly, the couple did not live to see it.
The opening heralded a new dawn for Glasgow in terms of a post-industrial cultural renaissance. Here was a museum on a par with London's V&A and it was on our doorstep.
In 1983 I was a student in Aberdeen and, when I came home for Christmas, my parents and I travelled up from Ayrshire to visit the Burrell. We found it had something for all of us, including a cafe that looked out on to the park beyond. In the early 1980s, such thoughtful, innovative planning was not a given.
For my dad, a Church of Scotland minister and lover of ancient artefacts, there were objects aplenty to ogle, including religious objects dating back several centuries.
Mum and I would walk past dimly lit tapestries, Ming vases and stained glass in search of paintings by French Impressionists Edgar Degas, Édouard Manet and Paul Cezanne, as well as a range of works by Glasgow Boys John Lavery, James Guthrie and Joseph Crawhall.
Postcards and posters from the Burrell decorated my student bedroom wall. Last week, when I saw Crawhall's watercolour Girl On A Bicycle (1896), during a preview visit, my heart skipped a beat. A postcard version of this lovely wee drawing of a girl on a bike in a long skirt being tailed by a dachshund followed me from flat to flat throughout my 20s.
For my family and countless others, the Burrell became a Place to Go. As the decades progressed, the A-listed building, designed by Barry Gasson, began to show signs of wear and tear. Prior to its closure in 2016 for a £69 million refurbishment, it wasn't unusual to see buckets containing water leaking through the roof, or rooms closed off indefinitely.
The good news is that the Burrell has its mojo back. Even better, these dimly lit artefacts that I used to scurry past are now displayed to their best advantage and looking suitably enticing.
On Tuesday, the Burrell throws open its doors – complete with new entrance to ease access – to the public. The redesign, overseen by Dunoon-born architect John McAslan, has catapulted the museum to life.
A new central stairway allows access to the lower floor for the first time, where visitors can watch items not on display being cared for – and visit the dear old cafe, which has been given a major makeover. There's a new temporary exhibition space and new galleries have been created on upper floors. Contemporary curatorial interpretation, digital displays, immersive projections and state-of-the-art lighting show the collection off in a whole new light.
Gallery space has increased by 35%, which means objects not seen for decades, or never on permanent display, can be shown. In total, 225 displays are spread across 24 galleries. Community groups have colluded with managers and curators to say what works for them both inside and outside the museum – and it shows.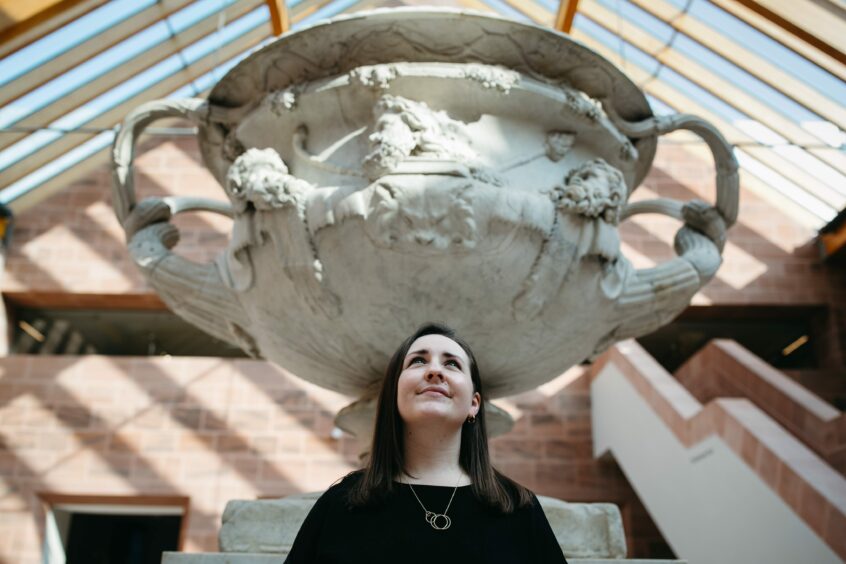 I visited with Theo Burrell, an expert on BBC1's Antiques Roadshow, whose great-great-grandfather was a cousin of Sir William Burrell. Theo, a specialist in decorative arts and fine antiques with Edinburgh-based fine art auctioneers Lyon & Turnbull, has written the foreword to a new book about William Burrell.
"I am so impressed with the refurbishment," said Theo. "And I am so proud to bear the same name as Sir William and Lady Constance. She played a major part in creating the collection and this is finally being recognised in the 'new' Burrell.
"The Collection has been brought completely up-to-date by interpreting and showing the objects to their best advantage – and with respect. Glasgow Life has worked within Burrell's stipulations while still keeping the collection up to date. It's absolutely beautiful."
Burrell on Burrell: Expert takes five
Antiques expert Theo Burrell picks five favourite pieces from collection gifted by her famous ancestor Sir William Burrell and on display at the refurbished gallery
A ROOF TILE
Chinese roof tile, 1600-1700
The collection at the Burrell is rightly associated with Asian art, thanks to the outstanding works of art and ceramics that came from the east. Chinese pottery and porcelain was of particular interest to Sir William, so it seems only right to include one of my favourite pieces from this part of the collection.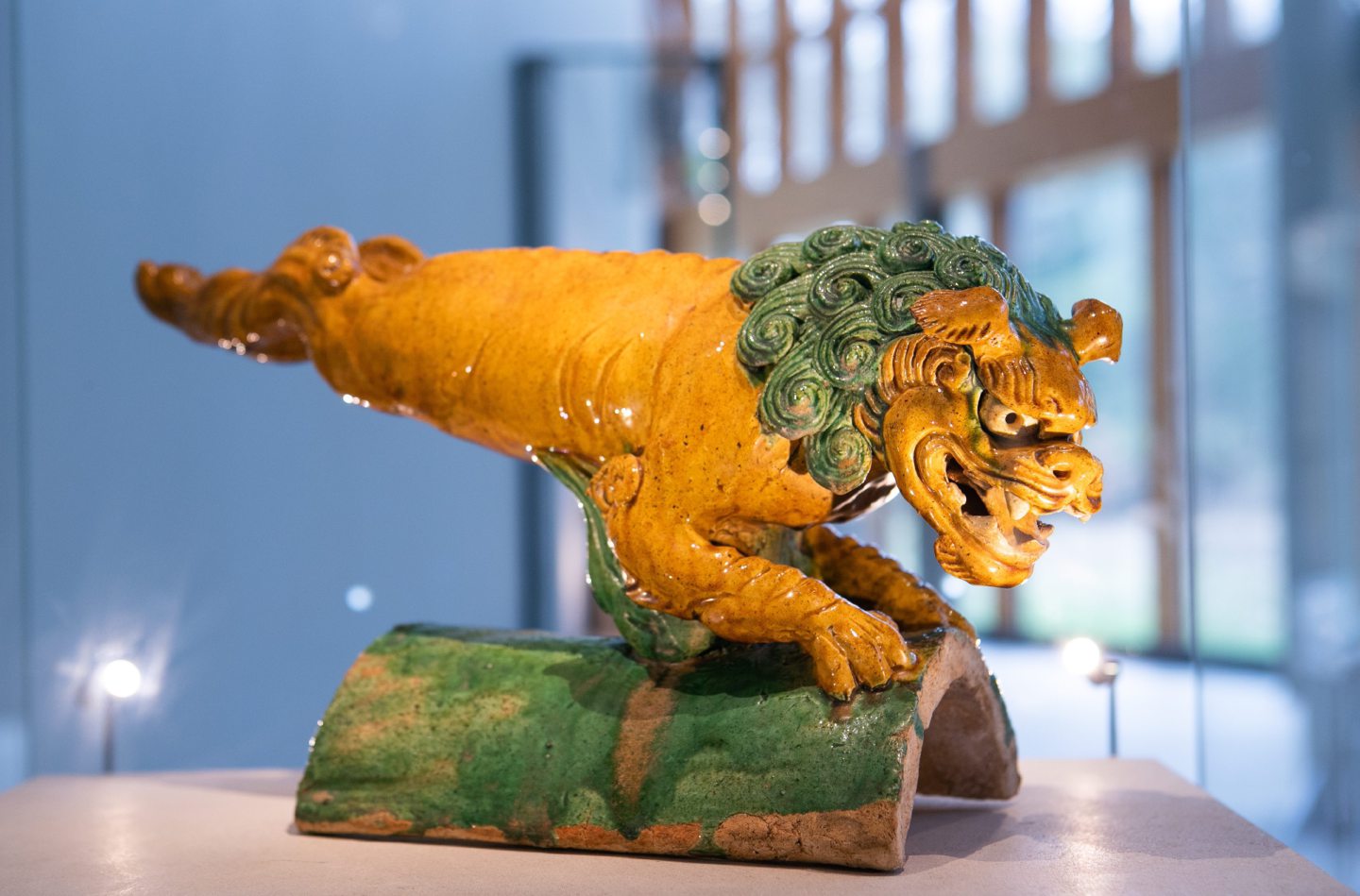 This Ming dynasty lion is full of character and beautifully made with intricate details to the curly mane and folds to the skin. It is coated in a vivid long-lasting Sancai glaze, and was made during the 17th Century. It is remarkable that tiles as old as this survived so well given their utilitarian purpose: as an architectural element used on temples or palaces.
They were generally glazed and this protected the building and its inhabitants from rain and snow. Roofs, by virtue of their position, were thought to be a point of communication between heaven and earth, acting as a bridge between the two worlds. Animals such as this mythical lion were thought to protect the occupants of the building and ward off against evil.
---
THE SCULPTURE
Chinese ram's head, around 618-907
One of Sir William's objectives in later life was to add antiquities to his collection, and he acquired remarkable objects and artworks within this category. Before 1945, he only had a few isolated examples but after he donated his collection to the city of Glasgow it became a major focus for him.
He clearly felt there was a gap in this area and intended to fill it. These included Persian pottery, as well as Neolithic wares from the renowned collection of Neilage Brown, a Glasgow-born Far East merchant and former chairman of HSBC. He collected Sumerian, Assyrian, Egyptian, Greek and Persian ancient objects.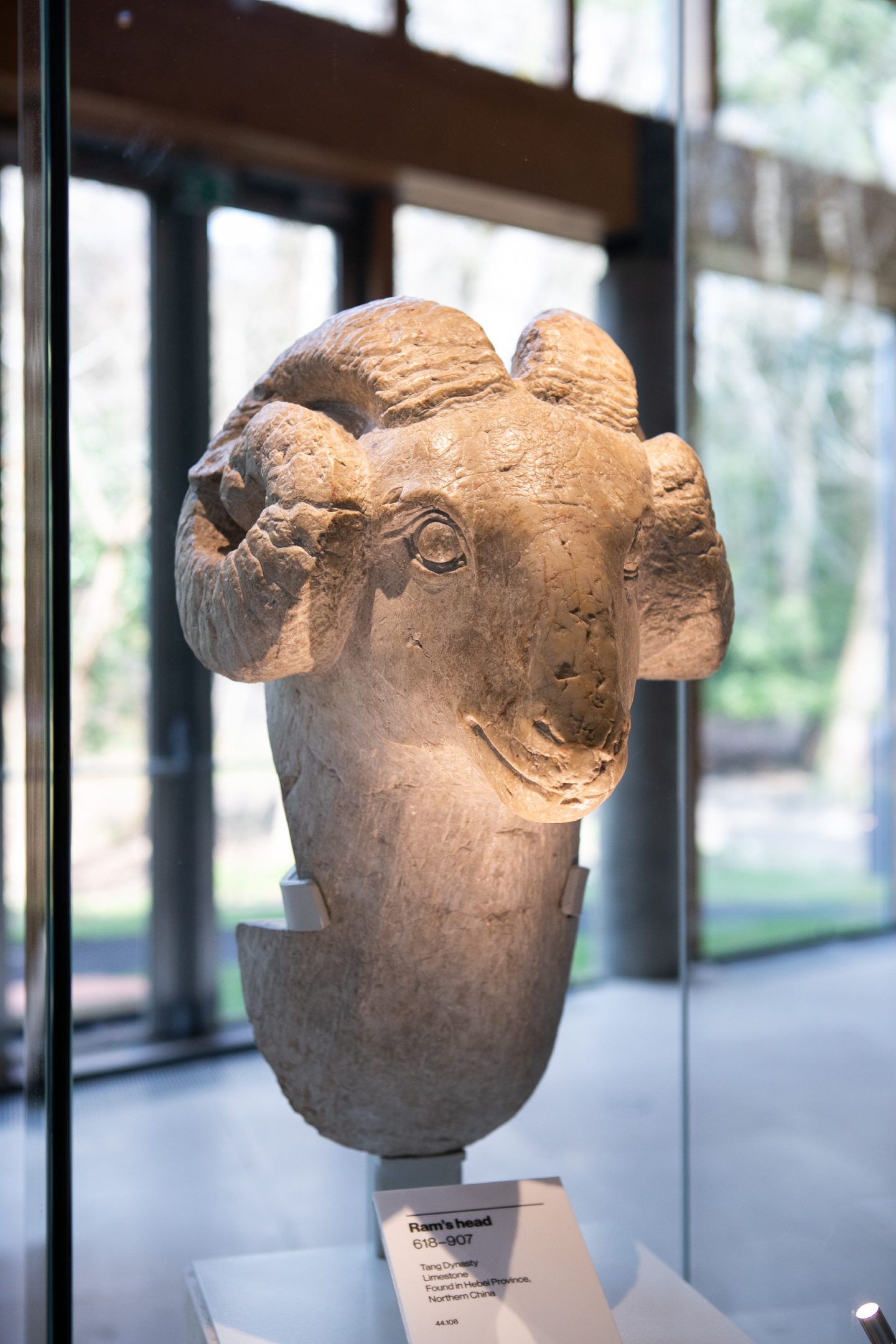 This carved limestone ram's head was found in Hebel Province in northern China, and dates from 618-907.
The knocks to its nose and shiny patina to the surface from years of use are all part of its charm and age, all enhanced by the new case and state-of-the-art lighting. Throughout the refurbished Burrell, the new lighting and display cabinets really bring the objects to life for a 21st Century audience.
---
THE CARPET
The Wagner Carpet, around 1540
The Wagner Carpet is an amazing survivor from the 17th Century. It was produced in Kirman, in south-eastern Iran. The city was a well-known centre of carpet making during this period. The scene is rich in detail, with channels of water and a central pool as well as animals and birds.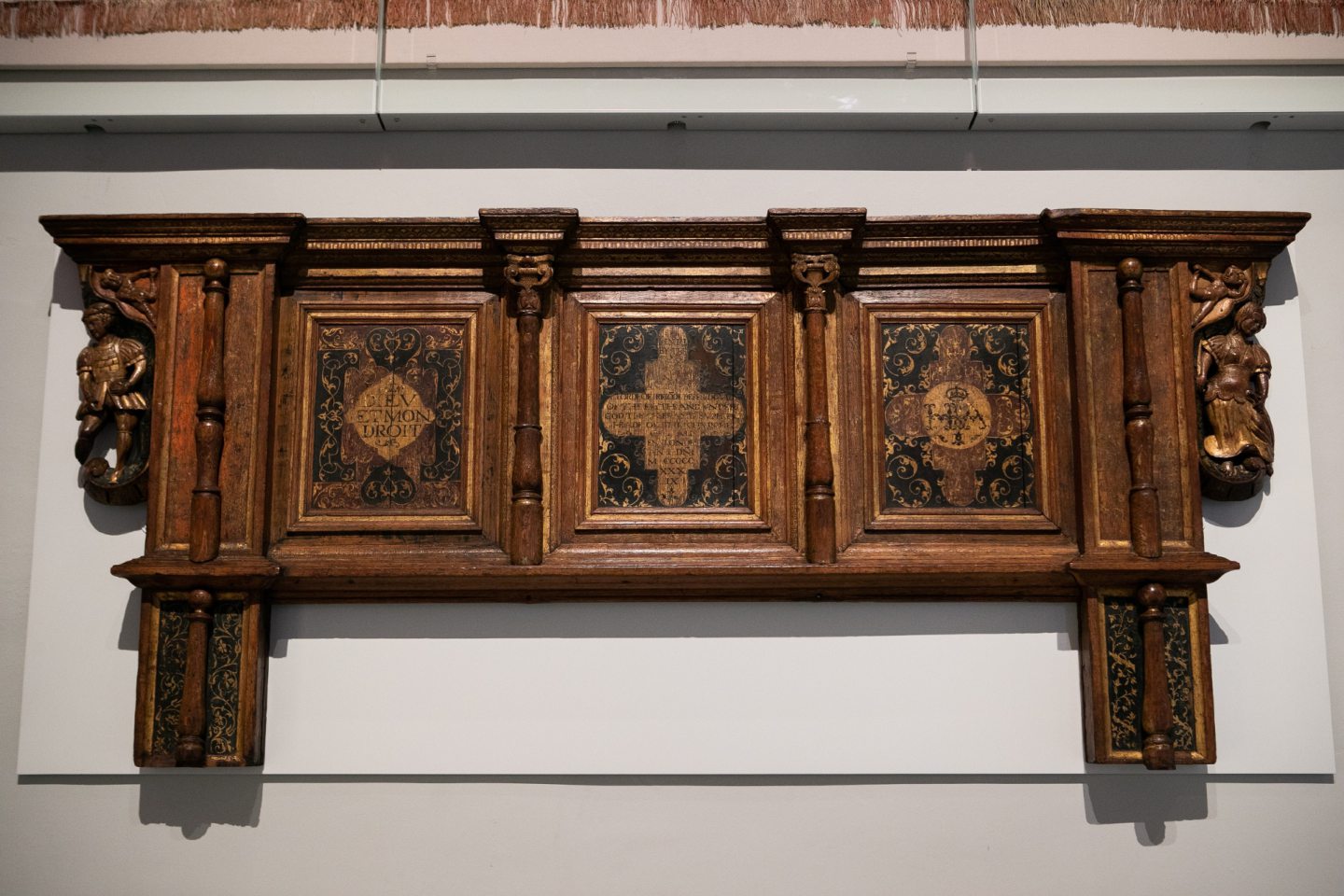 The colour in carpets and textiles fade over time due to light and use but the blues, greens, reds and yellows remain strong and arresting. Burrell was concerned with the care of tapestries and carpets. At one stage, he asked for carpets loaned to the V&A in London to be returned because he didn't want them to be damaged by air pollution.
Some Islamic rugs he lent to Leicester Museum were eaten by moths, much to his absolute fury.
The carpet has been used to great success in some of the new digital displays at the Burrell. Motifs from the carpet are raised upright within two large floor-to-ceiling screens which gently guide the viewer between the trees and shrubs, creating a sense of walking through a garden scene depicted on the carpet. It cleverly brings an ancient 2D scene to virtually real life. The carpet was added to the collection in 1939, a few years before Burrell presented his gift to the city.
---
THE PAINTING
Pink Roses by SJ Peploe, 1920-25
Paintings are, of course, a major part of the collection at the Burrell, with fine examples of European and Irish artists from Edgar Degas to John Lavery.
Burrell deemed Scottish artists worthy of acquiring too (he was very interested in Scottish history), and I particularly like this still life by Scottish Colourist SJ Peploe, arguably one of the most collectable Scottish artists today. This still life was created in the 1920s, and reflects the fact that Sir William was also acquiring modern art, as well as ancient pieces.
This work was purchased via Alexander Reid, an art dealer who worked hard to promote Peploe's works to collectors such as Burrell, and is one of seven pieces which William bought from Reid between 1919 and 1926. While Burrell did research and study his purchases carefully in advance of buying, he did also use the experience and expertise of art dealers.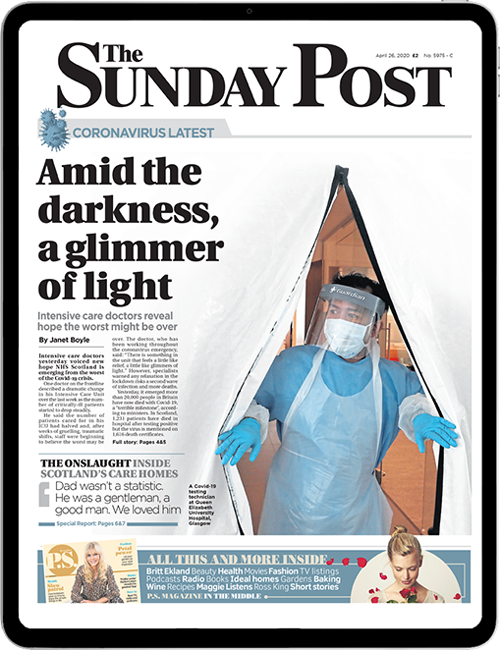 Enjoy the convenience of having The Sunday Post delivered as a digital ePaper straight to your smartphone, tablet or computer.
Subscribe for only £5.49 a month and enjoy all the benefits of the printed paper as a digital replica.
Subscribe