CELEBRATIONS and events are to mark the centenary of the birth of Nelson Mandela.
The former South African leader, who spent 27 years in prison as he fought apartheid rule, would have been 100 today.
The revolutionary figure, who died in 2013, has strong ties to Scotland, and this year also sees the 25th anniversary of his visit to Glasgow.
On October 9, 1993, he visited Scotland and accepted the freedom of the city, speaking in George Square to a crowd of thousands and promoting a message of peace.
In the pouring rain, he said: "While we were physically denied our freedom in the country of our birth, a city 6,000 miles away, and as renowned as Glasgow, refused to accept the legitimacy of the apartheid system, and declared us to be free."
Looking back on the visit, John Nelson, former secretary of Glasgow's Anti-Apartheid Group, says: "It was quite a spectacular day altogether. I was at the presentation at the City Chambers in the morning and it was an amazing day, even though it poured with rain.
"People in George Square were asked to put their umbrellas down so people behind them could see.
"Mandela made this huge impression, like he always does, and Marah Louw sang on stage and got him dancing."
Jailed in 1962, Mandela had finally been freed from prison at the age of 71 on February 11 1990.
While he was incarcerated, Scots had shown plenty of support for him.
In 1981, while he was still detained on Robben Island, Glasgow became the first major city to honour him with the freedom of the city.
"It was quite important at the time politically, and made waves across the world," Nelson, now secretary of The Nelson Mandela Scottish Memorial Foundation, says.
Aberdeen, Dundee and Midlothian also awarded Mandela with similar honours.
It was a time where many still condemned him as a terrorist, and there was a fierce debate over whether or not Glasgow authorities should have issued the accolade.
It was championed by Lord Provost Michael Kelly, and later a call for the release of Mandela he issued was backed by 2500 mayors from 56 different countries, as well as the United Nations.
In 1986, the campaign went a step further with St George's Square in Glasgow renamed Nelson Mandela Place.
Not only was it a prominent area right in the city centre, but it was also where the South African consulate was based.
Nelson recalls: "I saw reports on Nelson Mandela Place in the international press, and what tickled them was that consulate was based there.
"It started all sorts of stratagems for them to avoid using Mandela in their address.
"That reached the outside world and made an impression."
Celebrate Mandela Day in Glasgow. Free concert by young jazz musicians from Hout Bay, South Africa. 7.30pm Wed 18 July St. George's Tron Church, Nelson Mandela Place. Tickets free at https://t.co/kvFfMzXDE3 ACTSA Scotland and Mandela Scottish Memorial. Donations welcome. pic.twitter.com/LCYp9ghYDq

— mandelascottishmemorial (@mandelasmf) June 29, 2018
Charity aims to fund Mandela statue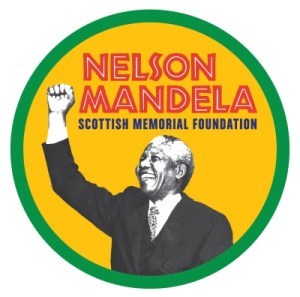 Glasgow's association with Mandela and the anti-apartheid struggle dated back to the 1960s.
An associate of Mandela, a white South African called Cecil Williams, had travelled to the city and befriended activists Phil and Cathy Filling.
They were instrumental in awarding Mandela the freedom of Glasgow, and their son, Brian, who helped to organise Mandela's visit to the city in 1993, was also a prominent activist against apartheid.
Today he chairs The Nelson Mandela Scottish Memorial Foundation.
Their goal is to mark the anniversaries of Mandela's birth and his visit to Glasgow by campaigning and fundraising for a statue to honour his legacy.
They also aim to increase the knowledge and understanding of the life and legacy of Mandela and the role of Scotland and Glasgow in the worldwide campaign for his release.
"A lot of serious work is being done on the statue preparations," says the charity's secretary John Nelson, as he thanked a supporter for donating just over £1000 from participating in the Glasgow Kiltwalk to the cause.
"Our architect who is in charge of all that side of things, the engineer and the utilities expert who are advising him are all working free of charge, and we believe a major construction company is going to build the underground concrete foundations for us, also free of charge.
"These obviously reduce the total we will need to raise, but we can't proceed to the competition to produce the actual statue until the money for that has been found."
The charity hopes that a fundraising dinner, being held on August 24 at Glasgow's Hilton Hotel, will help them move further towards their fundraising goal.
One of the special guests on the night will be Marah Louw, who sang on stage with Mandela at George Square back in 1993.
In addition to the statue, work on the educational side of the foundation's purpose has started, with the commissioning of curriculum material for schools, which is now in preparation.
For information and to make donations, visit mandelascottishmemorial.org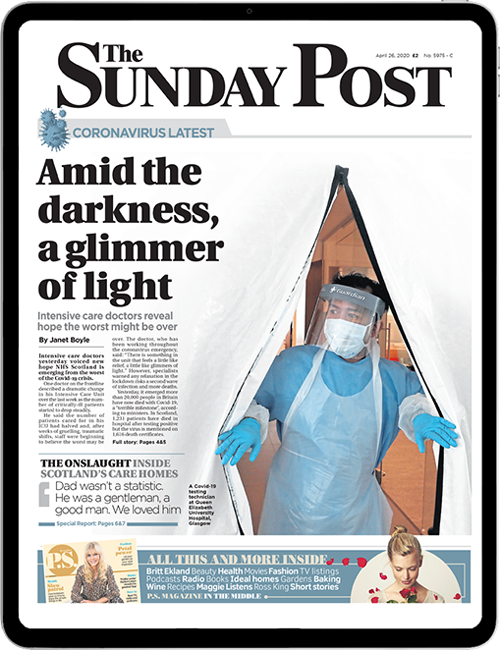 Enjoy the convenience of having The Sunday Post delivered as a digital ePaper straight to your smartphone, tablet or computer.
Subscribe for only £5.49 a month and enjoy all the benefits of the printed paper as a digital replica.
Subscribe