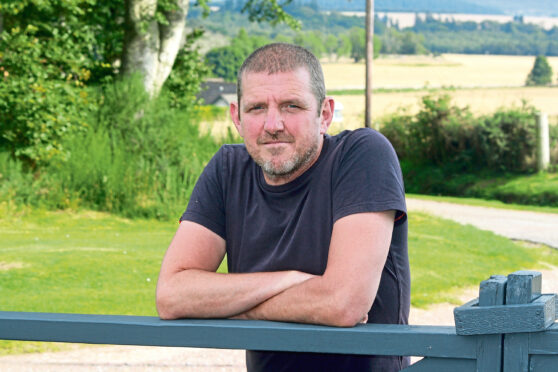 He is the ex-cop who swapped a life on the tail of murderers, fraudsters and gun-runners for the peace and calm of the Highlands.
Former Metropolitan police officer Neil Lancaster, 55, was part of the team that helped bring Levi Bellfield to justice for the murders of young Milly Dowler, Marsha McDonnell and Amelie Delagrange.
But he hung up his crime-fighting cap after 25 years with the Met aged 49, for a new life north of the border and becoming a crime writer.
And the surveillance expert's latest offering, Dead Man's Grave – the first in his DS Max Craigie Scottish crime series – made it to the longlist for the Bloody Scotland International Crime Writing Festival's McIlvanney Prize, the winner of which will be announced at the event on Friday.
On the same night Lancaster will be part of its Murder, Polis panel with fellow writers Marion Todd, James Oswald, Margaret Kirk, and Douglas Skelton.
Although he didn't make the short list, the Black Isle-based dad-of-three is thrilled. He tells P.S: "I am excited. Being nominated for the McIlvanney Award was a great surprise."
The book
The novel sees the head of Scotland's most powerful crime family brutally murdered, and his body dumped inside an ancient grave in a remote cemetery. Detectives Max Craigie and Janie Calder soon realise the slaying is part of a blood feud between two Scottish families that stretches back to the 1800s and that this killing won't be the last.
The novel came about thanks to another ex-cop. Lancaster explains: "My friend Bruce Fisher's dad John was a Scot who lived for 60 years in Australia but was a huge fan of Scots crime fiction. They came over for a family get-together and we spent Boxing Day with them in a big house in Pitlochry.
"John, who was just turning 80, told me he was looking into his wife's family who were from Caithness and they came across a graveyard in the middle of nowhere and a grave with just the words, 'This grave never to be opened'. I thought, 'Wow, there's a story to be told there'.
"I wanted to write a proper Scottish crime book because Scotland is my home and I love it with all my heart. I can't call myself a Scot but I can get to a position where I can call myself a Scottish crime writer.
"I'd been to Bloody Scotland and have friends who are crime writers and wanted to be part of that. This was my chance to write something new."
John died on January 24 this year, his birthday, and never had the opportunity to read the novel that hits book shops next week. The author says: "This book would never exist without John but he knew I was writing it, that I had dedicated it to him and named two of the characters John and Lynn Fisher after him and his wife."
Lancaster – who says his love of reading and writing springs from his late mum – adds: "I always thought maybe one day I would write a book but I was working all the hours god sent screaming around the UK in surveillance cars and behind murderers, fraudsters and gun runners. I didn't have the time for anything.
"But then I retired to Scotland and fell in love with books again and wrote my first Novak."
The author's only regret is that his late parents Brenda, 80, and Bill, 87, didn't live to see his success. He smiles: "I miss them every day."
---
Neil Lancaster – Dead Man's Grave, HQ Digital, £14.99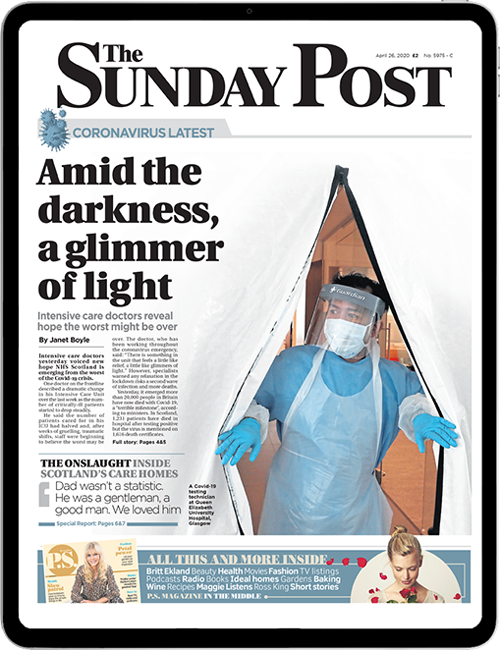 Enjoy the convenience of having The Sunday Post delivered as a digital ePaper straight to your smartphone, tablet or computer.
Subscribe for only £5.49 a month and enjoy all the benefits of the printed paper as a digital replica.
Subscribe