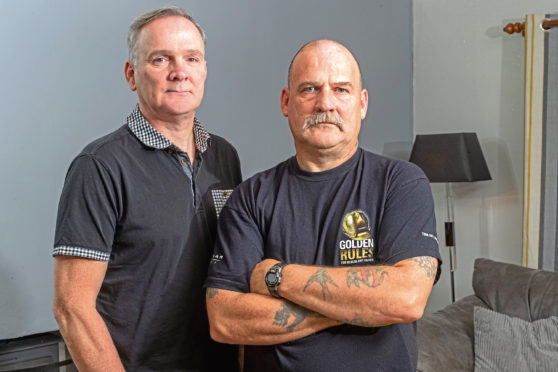 The religious group whose children's homes saw some of Scotland's worst abuse is turning down victims' compensation claims because they happened too long ago.
The Scottish Child Abuse Inquiry found children at Nazareth House orphanages were subjected to "cruel, brutal and dehumanising treatment".
Children at orphanages in Glasgow, Aberdeen, Lasswade and Kilmarnock suffered beatings, cruel physical punishments and psychological trauma.
But despite Nazareth House apologising to victims, its lawyers say they do not have any documentation or evidence of abuse.
In one letter to victims, lawyers Clyde & Co state: "We have not been able to obtain any documentary evidence to vouch the allegations.
"Neither the GP records nor the social work records we have obtained make mention of the abuse at Nazareth House. The Sisters of Nazareth hold limited contemporaneous records.
"The quality of evidence, even where it exists, will have diminished – memories will have faded."
Lawyer Cameron Fyfe said: "The memories have certainly not faded for my clients who have been sent virtually the same letters repudiating their claims.
"The order made an apology to victims at the child abuse inquiry, but these letters have simply caused more distress and upset."
Terry Arthur, 51, and his four brothers and sisters were beaten at Nazareth House, Lasswade, Midlothian.
Terry, from Macduff, said: "The way the order is now behaving is shameful when they have already acknowledged abuse took place at these homes."
Nazareth House and Clyde & Co declined to comment.