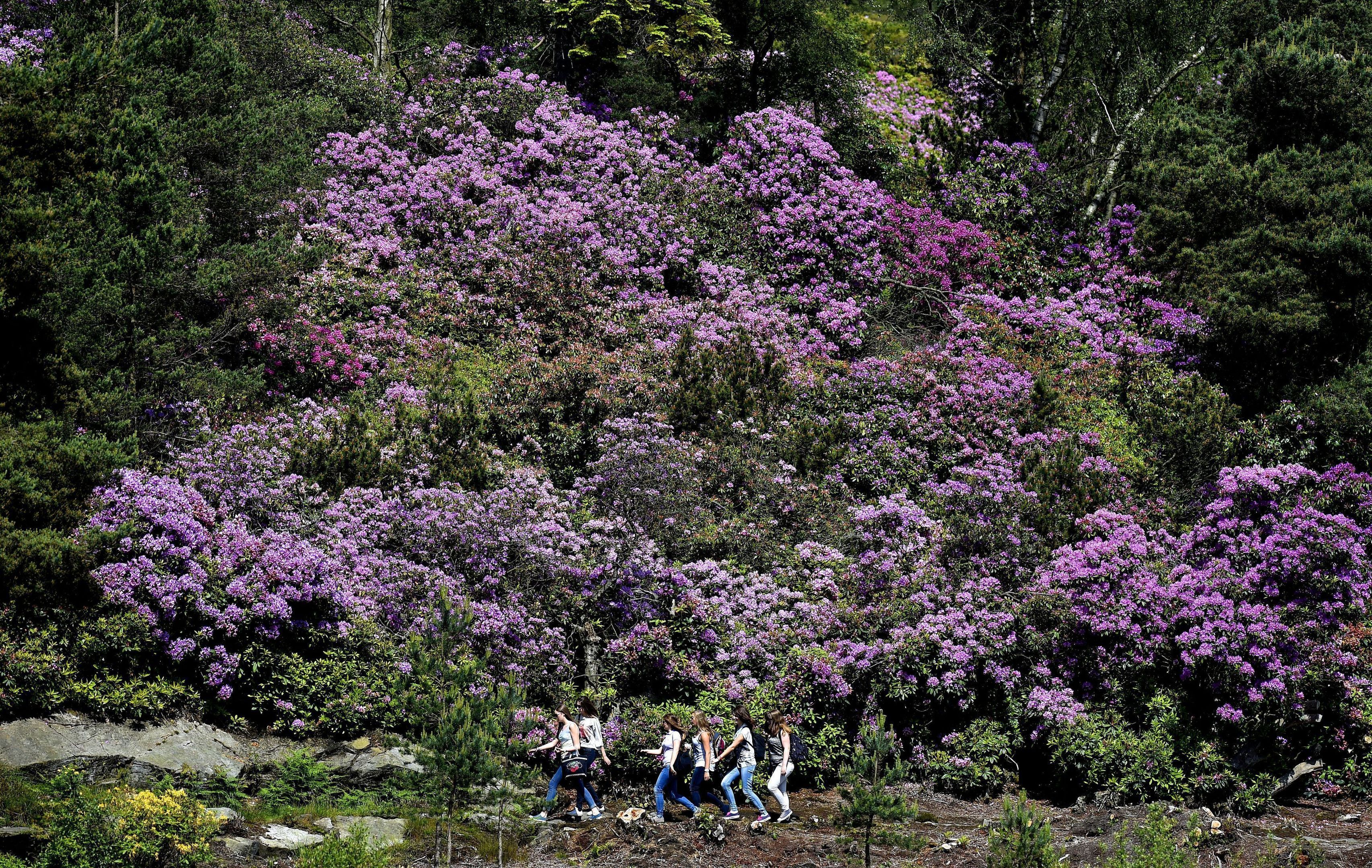 NATIVE plants need a "helping hand" to recover from invasive rhododendron, ecologists have discovered.
A study in the woodlands of Argyll, Kintyre and Lochaber on Scotland's west coast found that native plants have still not returned in areas cleared of rhododendron as long as 30 years ago.
Researchers from the James Hutton Institute, the University of Aberdeen and Scottish Natural Heritage say weed eradication programmes now need to be supplemented by reseeding for the original plant community to re-establish.
Teams studied a variety of woodland plots – some that had never been invaded by rhododendron, others covered in dense rhododendron thickets, and a series of sites cleared of rhododendron at different times between 1984 and 2014.
They found that even 30 years after rhododendron removal, native plants normally found in Atlantic oak woodlands had not recovered.
Instead of primroses, violets, wild garlic, ferns and grasses, only dense mats of mosses and liverworts had returned.
Ecologists believe the deep shade rhododendron casts is responsible for the impact on native plants.
Dr Janet Maclean, from the University of Aberdeen, said: "During the invasion, rhododendron dramatically reduces the amount of light reaching the woodland floor throughout the year, causing local extinction of native grasses and herbaceous plants.
"Mosses and liverworts cling on because they can tolerate the darkness.
"When rhododendron is removed, common mosses and liverworts quickly recolonise. But by the time grass and other plant seeds arrive, the thick mossy mat prevents them from germinating, so the site never recovers its previous rich flora."
The research, published in the Journal of Applied Ecology, could have implications for rhododendron eradication efforts in around 827,000 hectares across western Scotland and Snowdonia.
Dr Maclean added: "Rhododendron has spread throughout the UK, affecting around 827,000 hectares, and is particularly widespread across western Scotland and Snowdonia.
"Eradication programmes cost around £8.6 million a year and the results of this study show that – as well as removing rhododendron – land managers should also consider clearing mats of common mosses from the ground and reseeding with typical woodland grasses and flowering plants."
"Our results strongly support continued clearance of rhododendron, because cleared sites are far richer than invaded sites. But for them to resemble uninvaded sites, removing rhododendron is not enough.
"This is an important discovery, because it means that many sites may need further intervention to meet their conservation goals."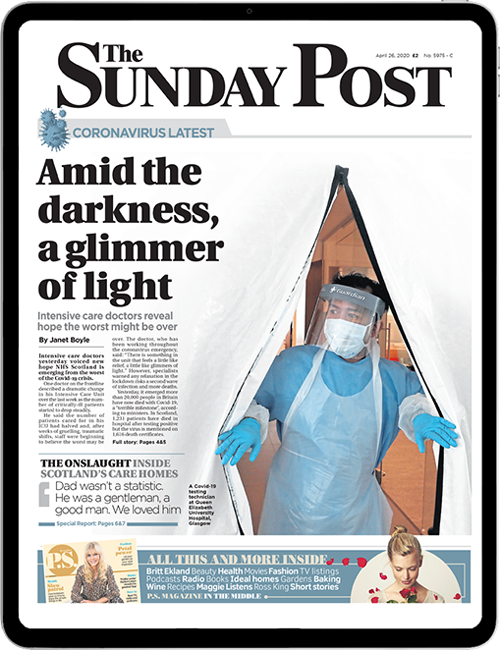 Enjoy the convenience of having The Sunday Post delivered as a digital ePaper straight to your smartphone, tablet or computer.
Subscribe for only £5.49 a month and enjoy all the benefits of the printed paper as a digital replica.
Subscribe