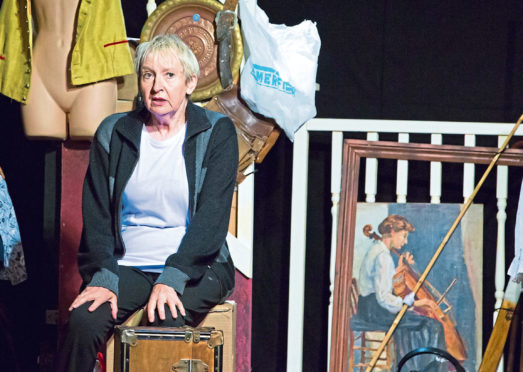 National treasure Su Pollard has always stood out from the crowd. With her flamboyant dress sense, big glasses and even bigger personality, the actress became a household name in the '80s thanks to her role in comedy, Hi-de-Hi.
All of that just makes her latest role, as a lonely, forgotten hoarder dealing with myriad mental health issues, more powerful.
Su, now 70, first performed one-woman play Harpy, which was written for her, at the Edinburgh Fringe.
She's back in Scotland this week as part of a nationwide tour and hopes the show will lead the audience to reflect on many of the issues the story touches upon.
"My character, Birdy, is a hoarder, which is a symptom of her problem," Su explained.
"Something has happened in life and the show tells the audience how she became like this.
"It's sad, poignant and funny.
"A lot of high-profile people, like William and Kate, have brought the issue of mental health to the fore. Mental illness is not about going mad and being put away. It can be anxiety, stress, depression.
"No one really knows what sort of life someone else has, so we should all try to be a little kinder."
Although not a hoarder herself, playing the part made Su re-evaluate her need for material possessions.
"When I did the show in Edinburgh, I decided what I'd do when I got home was get rid of one item a week. The first thing I moved on was a decanter that had been sitting in my house for 40 years. The guy who runs the charity shop bought it immediately!
"It's been marvellous – but you need to be careful otherwise you'll have nothing left!"
Performing the show at the Fringe in 2018 was Su's first time at the world's biggest arts festival.
"It was a great experience and it's something I would do again," she enthused. "It's a real leveller – you can't be a diva.
"You just have to make do with whatever the facilities are and adapt.
"It's a great experience and you have to try things out of your comfort zone."
The panto stalwart – she's at 42 and counting – says she still gets stopped by people in the street who want to reminisce about her nine years as yellowcoat Peggy in the holiday camp-based sitcom.
"I've never had anyone say anything derogatory," she smiled. "It's lovely memories for them and for myself, because I know it's something that was a part of someone's life and given enjoyment.
"I'll always acknowledge that because it's given me some very happy moments in my life.
"It was such an exciting time in the '80s. For anyone lucky enough to be in people's living rooms for 10 years, like I was, it undoubtedly leads to other things.
"People want to see you live, like in panto or the Hi-de-Hi stage show, and it was a great opportunity to do the Saturday night telly shows, too.
"It was a fabulous decade for all of us who were in the show. We all keep in touch and support each other when we can. Lifelong friendships have come from the show.
"We were really lucky because there was no social media back then. Technology is great but I'm not always a lover of the way it's used.
"You hear horror stories, but we could get away with all sorts then because there were no camera phones. Heaven knows what I must have been up to – ha!"
---
Harpy, The Brunton, Musselburgh, Fri​day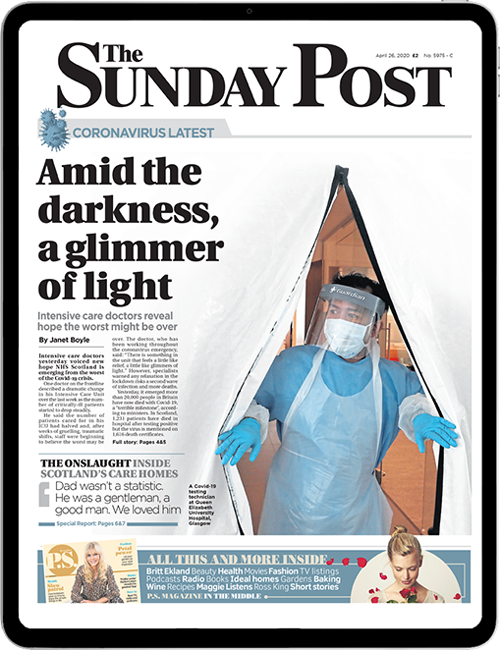 Enjoy the convenience of having The Sunday Post delivered as a digital ePaper straight to your smartphone, tablet or computer.
Subscribe for only £5.49 a month and enjoy all the benefits of the printed paper as a digital replica.
Subscribe