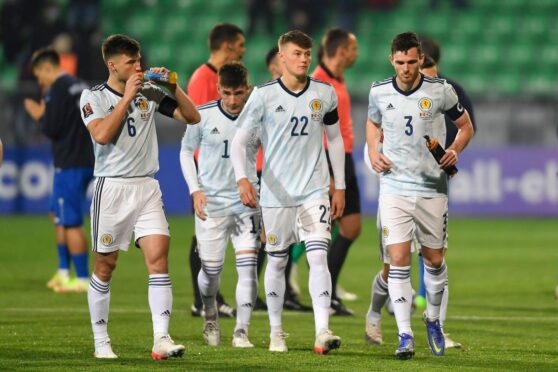 Nathan Patterson's £11-million departure to Everton will have prompted more than a few younger Rangers fans to rethink their bedroom decoration.
Losing your favourite player can be tough enough without having a poster on the wall to remind you of what you are missing.
It is an experience that will be familiar for supporters of all clubs.
But ripping up any pictures or keepsakes could prove to be a costly mistake.
While Patterson's time with the Light Blues is over, interest in the Scotland internationalist's early days is liable to grow and grow, with any current memorabilia having the potential to make the sort of leap in value the young Scot has enjoyed.
For an eye-watering example, consider the story of the Diego Maradona Panini sticker.
An Italian issue from 1979-80, which featured the superstar in national colours while he was still with Argentinos Juniors, fetched more than £400,000 at auction.
That may be over 27 times less than Patterson cost the Toffees.
But it's not bad for something which would have cost the equivalent of a couple of pence at the time.
If that is at the top end of the scale, the principle of collectors being interested in sportsmen and women at the start of their careers is long established.
Not just for the possibility of reckless hairstyle choices – and here the Panini stickers of Kevin Keegan (perm), Barry Venison (mullet) and Sam Allardyce (as a moustachioed Bolton player) are rightfully treasured – but also for capturing the stars before they became famous.
Should Patterson's career enjoy the same sort of rocket trajectory as Andy Robertson, who made it from Queen's Park to Liverpool via Dundee United and Hull City, anything that has him wearing Rangers colours will one day be much sought after.
If giving it time is the advice, the same is true of the transfer itself.
In an ideal world, Scotland's brightest and best young talents would stay put and do their developing in this country.
Things being what they are, getting a club record fee of £11m – plus add-ons – for a 20-year-old who has made only 25 appearances is great business for Rangers.
Nathan Patterson thanks Rangers fans for 'amazing memories' as he completes move to Everton
The deal makes solid sense from Everton's point of view, too.
If their new signing is able to tick off all the appearance and performance boxes through playing in the super-competitive arena that is the English Premier League, he will naturally become a more valuable commodity.
Financially, and in playing terms, too.
Scotland manager, Steve Clarke, admits the more of his squad he has performing at the top level south of the border, the better it will be for the national team. There, they compete against elite talent week-in, week-out.
At the same time, you only need to look at the Scotland squad to see the scale of the challenge ahead of Patterson in establishing himself as a regular Everton starter.
As a right-sided full-back-come-wing back, he could find himself in direct opposition against Andy Robertson and Kieran Tierney before the season concludes.
Anyone who has followed the pair will testify to what formidable opponents they are, and the EPL can be an unforgiving environment.
It is to be hoped Patterson flourishes because the prospect of him flying down the right for Scotland, with Robertson and/or Tierney doing likewise on the left, is an exciting one.
For the World Cup play-off against Ukraine and – hopefully – Wales or Austria in March and – dare I say it – the World Cup Finals themselves.
With 19-year-old Aaron Hickey a potential future successor to Robertson and Tierney, Clarke's wing-back department is looking good for many years to come.
That is important because the country has to build on its achievement in reaching the Euros last summer.
Clarke spoke of reaping the rewards in terms of player maturity and confidence in the World Cup qualifiers that followed. Of the collective spirit and resilience which is in the group.
As much as he wants to see that translated into a place in Qatar, he also has an eye on campaigns to come in which the goal will be for Scotland not simply to reach major Finals, but also to be a force once they get there.
In his limited number of appearances for the country so far, Patterson has shown both a fearlessness and a sense of belonging.
It is an attitude in keeping with the likes of Billy Gilmour, Scott McTominay, John McGinn, Robertson and Tierney – a quintet of players who are already with top English clubs, and thriving.
As with Patterson's transfer south at an early age, it bodes well for the future. For the player, the Scottish national team – and memorabilia collectors alike.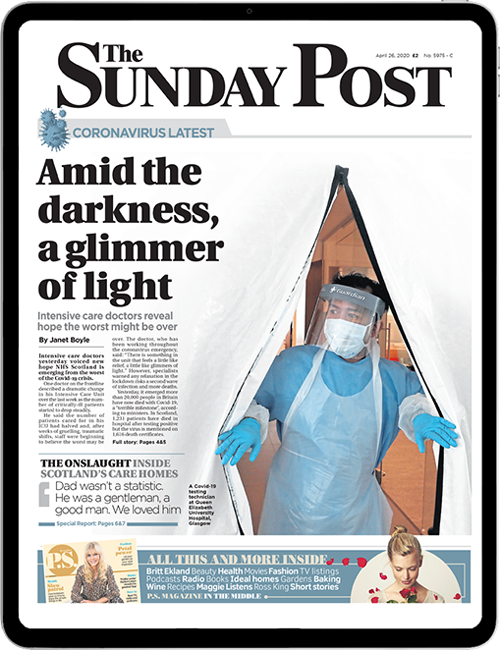 Enjoy the convenience of having The Sunday Post delivered as a digital ePaper straight to your smartphone, tablet or computer.
Subscribe for only £5.49 a month and enjoy all the benefits of the printed paper as a digital replica.
Subscribe