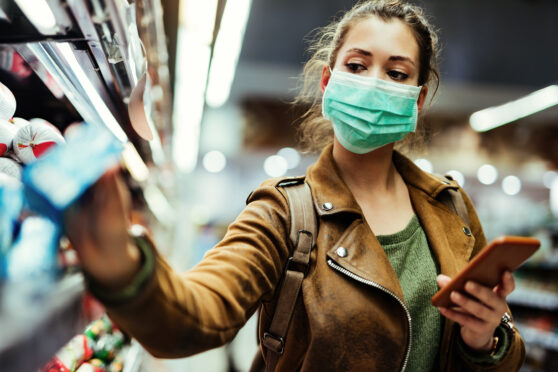 Pre-pandemic, when the yellow sticker gun came out in the supermarket, I affected nonchalance.
Sometimes I'd saunter off to another aisle then come back a few minutes later to feign pleasant surprise at the sea of bargains. I didn't want the staff to think I was one of the Yellow Sticker People, even though I absolutely am a Yellow Sticker Person.
Last week, it was a different story. The second the stickers unspooled from the machine I walked up to the shop assistant and asked if he planned to reduce the packets of sea bass I'd been eyeing up. Yes, he said. I waited patiently then brazenly filled my basket, taking a mental note to return the next day at 8pm for golden hour.
This is just one of many reasons I love wearing a face mask.
When John Swinney shared a graphic on social media last week claiming it was impossible for two socially distanced people wearing face masks to contract Covid, I wasn't surprised to see an outpouring of criticism over its inaccuracy.
But I was shocked to read so many vitriolic comments about masks more generally when they've brought me several moments of secret joy over the past 18 months.
Take Christmas, for example.
Normally a trip down the high street of my home town would turn into a stealth mission to avoid making small talk with people I went to school with. Small talk is torturous at the best of times but during Covid it's like exchanging pleasantries during a funeral. Do you really want to know how I am, Sandra?
Fortunately, Sandra isn't going to ask because she just can't be sure it's me. I am an enigma, a mystery, an international spy sheathed in a five-for-£1 medical mask.
Face coverings have made it easier to talk in one sense, though: to myself.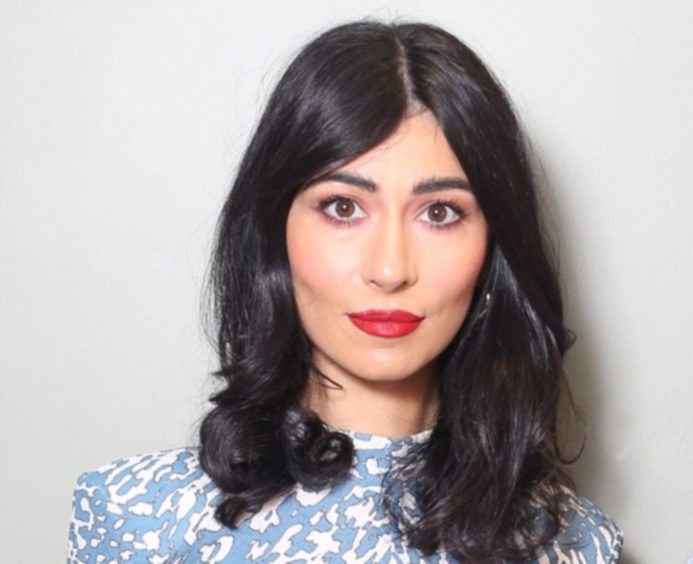 My friends and I often joke about how we're looking forward to our twilight years when, like our grandparents, we'll be able to mutter under our breath passive-aggressively while out and about without the fear of having our heads kicked in.
I am delighted to report my Meldrew years have arrived early, my mask allowing me to wheel out classics such as "Want a picture, mate?" without anyone being the wiser (note: they most certainly will be the wiser if you're wearing a flimsy fabric that renders your mouth a sock puppet, so choose carefully).
Though, I have to say, that question is normally reserved for creepy men – and cat calls are certainly a rarer occurrence when I'm in disguise.
In fact, when the weather was chillier, I delighted in how wearing an enormous puffer jacket with my hood up, mask on and a pair of jogging bottoms made me look like a petit man, albeit one with long eyelashes. I felt safer in that get-up than I ever have while pounding the streets of Glasgow at night.
But my favourite outdoor attire these days? My pyjamas. Pre-Covid I wouldn't have dreamt of stepping outside in my finest Winnie the Pooh patterned ensemble, but I've done it so often over the past year that the staff in my local Tesco don't bat an eyelid.
I'm sure beneath their masks they're saying, "Oh God, here comes Weird Pyjama Yellow Sticker Lady". Fair enough, to be honest.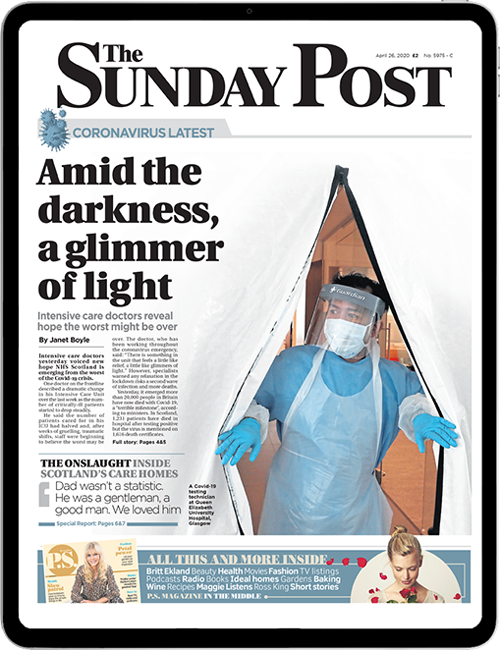 Enjoy the convenience of having The Sunday Post delivered as a digital ePaper straight to your smartphone, tablet or computer.
Subscribe for only £5.49 a month and enjoy all the benefits of the printed paper as a digital replica.
Subscribe