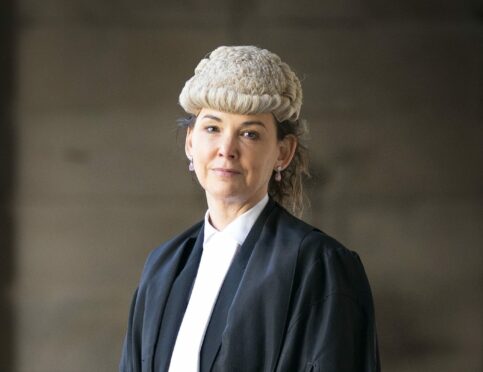 Scotland's newly appointed Lord Advocate has promised to meet the mother of murder victim Emma Caldwell as soon as possible.
Just days after being sworn in, Dorothy Bain QC has moved to speak to Emma's mother to discuss the investigations into her daughter's murder in 2005.
Police were ordered to ­reopen the inquiry in 2015 after exposure of a forgotten suspect but that renewed investigation has now entered its seventh year, with Scottish Labour leader Anas Sarwar leading political calls for action to win justice for Emma.
In March, Emma's mother, backed by The Sunday Post, called for the suspect Iain Packer to be prosecuted to allow a jury to decide his guilt or innocence. Margaret Caldwell, 72, told us: "We were told to be patient, to wait for answers. We have waited 16 years and we have had no answers. They asked me to be patient. For what? For how long? We have had nothing, worse than nothing. We were given false hope."
After succeeding James Wolffe as Lord Advocate last week, Bain moved quickly to request a meeting with Mrs Caldwell. She said: "The case of Emma Caldwell is deeply tragic and my thoughts are with Emma's mother, Margaret. I have asked Mrs Caldwell if she will meet with me to discuss the progress of the case."
Emma, from Erskine in Renfrewshire, was found in forestry land in rural South Lanarkshire in May 2005. After a two-year murder investigation, the case against four Turkish men collapsed but police were ordered to reopen the murder inquiry 10 years after it emerged Packer, who had a history of violence against women and was said to be obsessed with Emma, had taken detectives to the isolated spot where she was found but was never interviewed again.
Packer, who has denied responsibility, declined to comment in March when approached by The Post.
In 2017, then Lord Advocate James Wolffe met Mrs Caldwell and her lawyer Aamer Anwar to discuss the case, and ­promised her "no stone would be unturned".
Bain said: "Lawyers within the homicide unit of the Procurator Fiscal service are working closely with Police Scotland in this investigation.
"They are experienced, skilled and dedicated professionals. I know they have spent thousands of hours examining the huge amount of information we have in this case, and that investigations continue.
"It is only by carefully ­gathering and working through evidence that any case may be taken before a court and ultimately that innocence or guilt can be established for a crime.
"I appreciate there is ­frustration given the passage of time since Emma's murder and I will be sent case updates as they become available."
In April, Anwar, in a ­coruscating eight-page letter to Wolffe, said the Crown's treatment of Emma's family had been "unbelievably cynical and cruel". He condemned the failure to prosecute Packer and said the Crown's inaction had prolonged Mrs Caldwell's grief and uncertainty.
In his letter, Anwar told Wolffe: "With respect, if you do not have that courage to fulfil promises made to Mrs Caldwell and to make a decision then perhaps the time has come to consider whether you should remain as Lord Advocate.
"There is no reasonable explanation you can provide as to why it has taken your office the last six years to decide on whether or not to indict the alleged killer. We must now ask for you to consider appointing an independent judge to lead an inquiry into the failures over the last 16 years."
Yesterday, Anwar welcomed his successor's commitment to meet Mrs Caldwell as a matter of urgency and said he hoped that could be arranged within the next few weeks.
He said the Mrs Caldwell's faith in the new inquiry in 2005 had waned as years passed and momentum was lost as the Crown Office took a greater role in directing the investigation. He said the family was fobbed off with empty promises of action.
Yesterday, he said: "Mrs Caldwell no longer wanted to hear the same excuses, she had always expressed support for the new Police Scotland investigation yet the perception of any sense of direction appeared lost when Crown Office took control.
"The appointment of Dorothy Bain signals a real sea change and Mrs Caldwell welcomes the fact that the number one priority of the Lord Advocate in her first week has been to reach out to her family and offer to meet."
Bain – who has been involved in a number of high-profile civil and criminal cases, including the prosecution of Peter Tobin in 2007, and was the first woman to become principal advocate depute at the Crown – was sworn in, along with new Solicitor General Ruth Charteris, who takes over from Alison Di Rollo, on Tuesday.
Her predecessor, James Wolffe, had announced last month he would be standing down after five years in the position.
He had been accused of inaction on a number of contentious cases and had also been embroiled in the investigation and failed prosecution of Alex Salmond and the fallout from wrongful prosecutions linked to the takeover of Rangers, which may cost taxpayers up to £100m.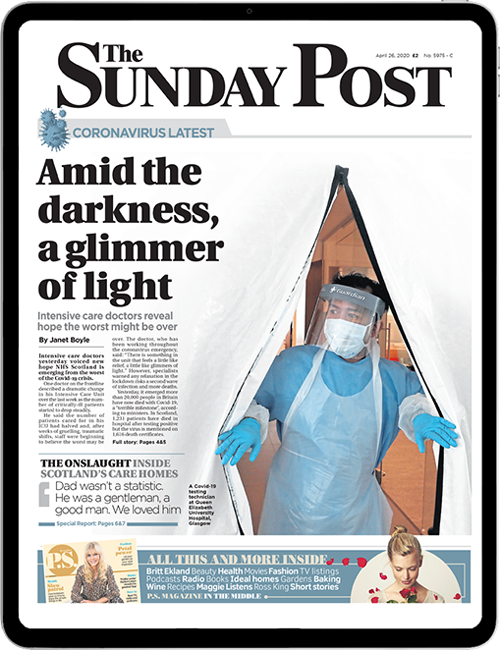 Enjoy the convenience of having The Sunday Post delivered as a digital ePaper straight to your smartphone, tablet or computer.
Subscribe for only £5.49 a month and enjoy all the benefits of the printed paper as a digital replica.
Subscribe