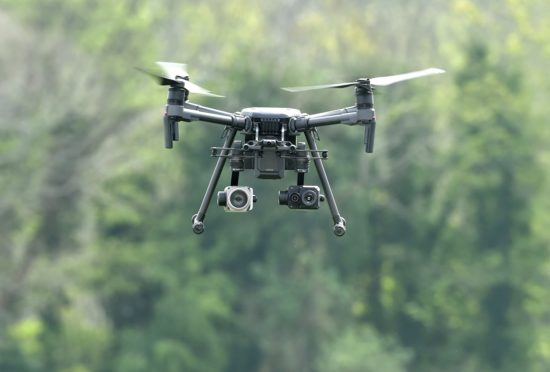 Scotland's new police drones have been used in a murder investigation, to probe a road accident and to keep watch on protestors who occupied an oil rig, the force has revealed.
The flying gadgets equipped with high-resolution cameras were deployed after the disappearance of Kilmarnock care worker Emma Faulds on April 28.
The 39-year-old's body was found on June 13 in Galloway Forest. Ross Willox, 39, was charged with Ms Faulds' murder in May, while she was still missing.
Police Scotland introduced two Remotely Piloted Aircraft Systems (RPAS) on May 1. One is based in Aberdeen and the other in Inverness.
Head of specialist services, chief superintendent Matt Richards, said at the time: "The addition of the RPAS to our air support capability will ensure we can deliver this service to the north of the country when previously weather or terrain may have prevented or delayed this.
"The introduction of the RPAS will be hugely beneficial to teams for example, when searching for vulnerable or missing people, particularly in the remote areas that we have in the north of Scotland."
However, the drones were sent south hours after they became operational to assist with the search for Emma Faulds.
Officers hunting for Ms Faulds were tasked with scouring a 700-square mile area which includes the Galloway Forest Park. Ms Faulds' body was found up a steep hill on the edge of the huge forest.
Police Scotland told of the use of drones for the search following a Freedom of Information (FOI) request by The Post.
The single force also revealed that images were gathered by drones during a road accident investigation.
This week the Met Police said a drone will be used this month in a crackdown on dangerous drivers.
A spokesman for the London force said: "The drone is being used to support gathering of intelligence and evidence."
Police Scotland said its drones have also been used to keep a watching brief on a protest by climate change activists.
Greenpeace campaigners who occupied an oil rig in the Cromarty Firth in June were later arrested. A Crown Office spokeswoman said three people were charged following the incident on the Transocean rig, which is on contract to BP.
The Scottish Liberal Democrats said the use of drones by Police Scotland must be "carefully monitored".
Justice spokesman Liam McArthur MSP said: "That is all the more important when these drones were launched on the basis of assisting in the search for vulnerable missing people, not monitoring protests.
"Police Scotland need to be transparent with the public about how this new technology is being deployed and the safeguards in place."
Solicitor Camilla Graham Wood of campaign group Privacy International backed Mr McArthur.
She said: "The deployment of new technologies must be subject to audit and be accountable. The public should for example be told how often drones are used to find missing persons as opposed to monitoring individuals and protests."
Chief Constable Iain Livingstone defended the use of drones at meeting of the Scottish Police Authority on May 22, three weeks after the launch.
He said: "Two RPAS became operational in Aberdeen and Inverness in early May and have almost overwhelmingly been used in the search for missing people. It's technology that's widely used in the UK and elsewhere and I think it's right for us to continue to use technology to enhance protection of the public."
The Chief Constable also said images captured by the drones will be held for a policing purpose – but he did not say for how long.
Following an FOI request Police Scotland said: "I can advise you that there is no specific retention period for images obtained by the RPAS."
Police Scotland's Record Retention Standard Operating Procedure states that photographs, images and video can be retained "indefinitely".
The Post also asked Police Scotland whether there are plans to purchase additional drones.
The FOI response said: "At this time there is no plans to purchase additional RPAS.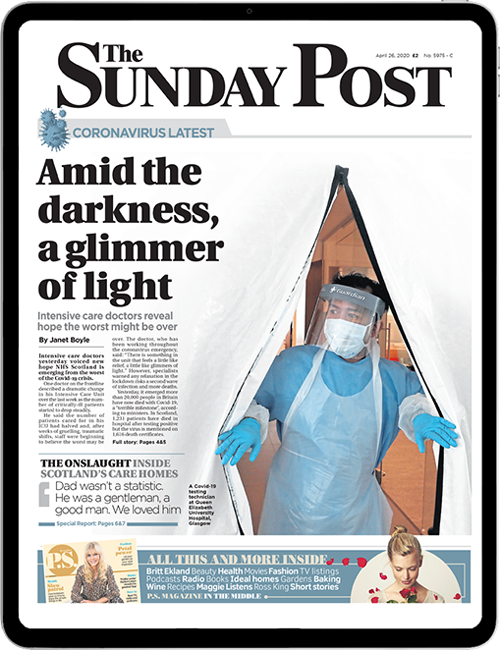 Enjoy the convenience of having The Sunday Post delivered as a digital ePaper straight to your smartphone, tablet or computer.
Subscribe for only £5.49 a month and enjoy all the benefits of the printed paper as a digital replica.
Subscribe