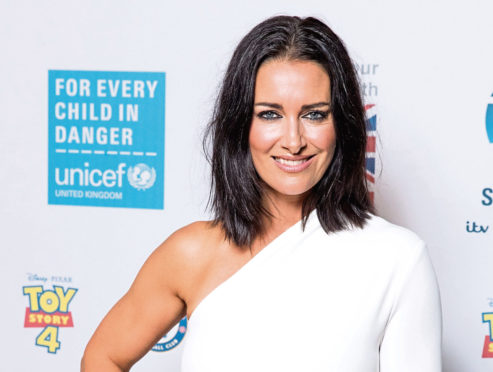 Presenter Kirsty Gallacher has told how her dad's heart attack made her reassess her life.
Within a year of her father Bernard, a Scots golfing legend, collapsing she had split from her husband, Paul Sampson, after 14 years together. Gallacher, who is to present the breakfast show on new channel GB News, said her father's fight for life in 2013 made her look at hers with fresh eyes: "When things like that happen to you in your life, you change. Experiences change you and you just kind of realise that some things work and others don't.
"It's a lovely idea to think you'll be happy forever in a situation, but that's not always the way life works out. My dad's experience taught me that life is short, and realising that changed me as a person.
"Things evolve and there is no right or wrong. I think you have to do the right thing for yourself and your family and be happy.
"Happiness is the key; if you're not happy your kids won't be happy, that's for sure. It's so important."
Gallacher made the comments in an interview published yesterday. She split from husband Paul – they have two sons – the year after her dad's heart attack but says she has not ruled out having more children at 45. She said: "I'm in a new relationship and I feel like saying if someone's got a problem (with her having another child at 45), why is that? Why am I too old? What is the problem if I'm fit, healthy, able, and we want to do that?
"I wouldn't put anything past having another child. I'd obviously want to do it sooner rather than later but I toy with it right now."
Gallacher senior, a three-time Ryder Cup captain, collapsed moments into giving an after-dinner speech at an Aberdeen hotel after a day on the golf course.
He survived thanks to the quick thinking of former nurse Rose McLaren who told The Post in 2019 he had no pulse when she gave him CPR. His daughter left Sky after 20 years with the channel to go freelance. Her new slot on the breakfast show on GB News will be her first major presenting role for more than three years and after a drink drive conviction in 2017, and she is delighted to be back: "Sometimes when you have rough patches in your life, as long as you learn, come through it, and get yourself back in a strong place again, you feel rather good."
Welcoming her to the new channel, director of news and programmes John McAndrew said: "Kirsty's warmth, openness and welcoming style is what GB News is all about. She's a hugely-skilled broadcaster and a fantastic addition to the GB News family."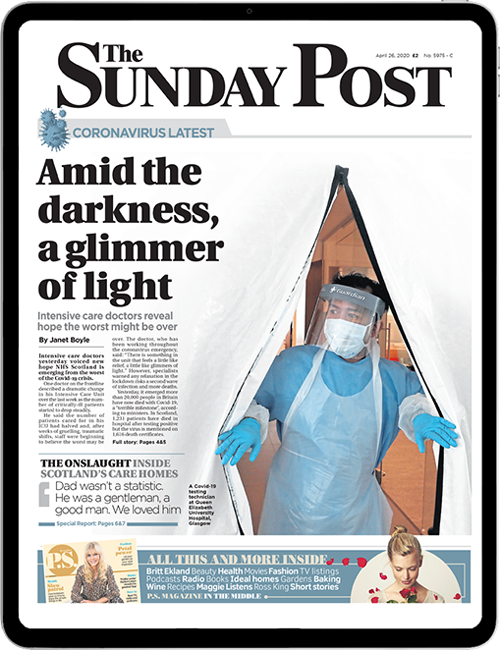 Enjoy the convenience of having The Sunday Post delivered as a digital ePaper straight to your smartphone, tablet or computer.
Subscribe for only £5.49 a month and enjoy all the benefits of the printed paper as a digital replica.
Subscribe