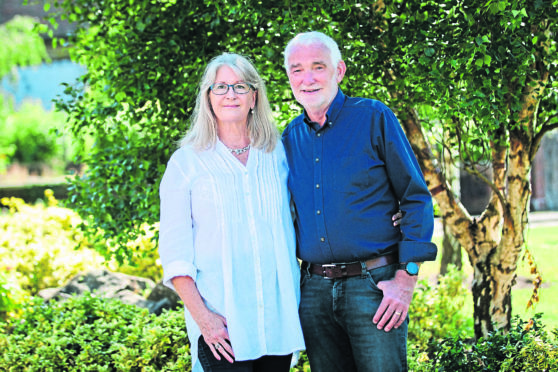 Travel companies and airlines have faced fierce criticism for being slow to issue refunds for coronavirus-related cancellations.
Holiday plans were thrown into further chaos last weekend when restrictions were suddenly reintroduced for travel to Spain.
Many who have already booked a summer break overseas that has been called off are now left wondering if and when they will see their money back.
In recent months the Raw Deal mailbag has bulged with requests for help from irate holidaymakers left in the dark about refunds.
Here are just a few of the fortunate readers we have helped get their cash back as we secured more than £20,000 in refunds.
The Donegans
Kate and Chris Donegan are celebrating after Raw Deal helped them get a refund of £13,500 for a dream holiday to Canada that was cancelled due to the pandemic.
The retired couple, from Cambusbarron, Stirling, had saved for years to visit family across the Atlantic. The trip included visits to Toronto and Vancouver, a train ride across the Rockies and a spectacular cruise to Alaska.
"We were supposed to be going in May but Barrhead Travel informed us in March that the holiday had been cancelled due to Covid," said Kate, 67. "It was disappointing but we thought we would get our money back quite quickly and we could go to Canada another time."
However, during lockdown Kate could not get any joy from the travel firm. "They claimed not to have the staff to process refunds, yet they were still selling new holidays, which infuriated us," she said.
After weeks of getting nowhere the couple turned to Raw Deal. We contacted Barrhead Travel and the full £13,500 was soon refunded.
Barrhead Travel said: "A member of our team has spoken with Mrs Donegan and we are pleased to have resolved her query."
Kate thanked Raw Deal for stepping in. "We had been trying for so long to and the relief is immense," she said. "This was causing us a lot of stress."
The Allans
Jean and Peter Allan paid £2,592 to Iglu Cruises in February for a trip to Norway leaving Newcastle in June.
"The highlight was to be a journey over the Arctic Circle on the longest day and we couldn't wait to go," Jean, from Kirkcaldy, Fife, said.
The holiday was cancelled in March but, weeks later, the couple still could not get an answer from Iglu about getting a refund.
"Because of the pandemic a delay in issuing a refund was understandable to a point," Jean said.
After Raw Deal stepped in it wasn't long before the Allans had their cash back.
Iglu Cruises said: "Due to the unprecedented situation, processing refunds is taking longer than normal. We were able to resolve this issue and apologise for any inconvenience caused."
Jean said she was grateful to Raw Deal. "We have been readers of your newspaper for more than 50 years and have always found Raw Deal very informative. Thanks again for your assistance."
The Reids
Rosie and Scott Reid had a double reason for booking a family holiday to Italy and Spain this summer.
They had both have had treatment for cancer and the trip was for Rosie's 50th and to celebrate landmark birthdays for their daughters, aged 21 and 18.
The couple splashed out £11,500 for the July holiday, including a cruise from Rome to Barcelona. "When the trip was cancelled we got our money back for the cruise and hotels but couldn't get £1,500 that we had paid Ryanair for flights that had been cancelled," Rosie, from Loanhead, Midlothian, said.
Raw Deal contacted Ryanair and a compromise was reached. Rosie has accepted a travel voucher for €765 and a refund of £650 is on the way.
She added: "Raw Deal did in one day what I'd been trying to do for two months."
Alan Dickson
Alan Dickson was £550 out of pocket for a trip he had booked to the Lake District in April that was cancelled.
He turned to Raw Deal after he couldn't get the answers he wanted from dog-friendly travel firm Pets Pyjamas.
"I felt I was banging my head against a brick wall," Alan, from Midlothian, said.
The firm has now agreed to refund Alan his money – minus a 10% administration fee – but it has also given him a voucher for 10% off his next booking.
Alan said: "Keep up the good work, Raw Deal."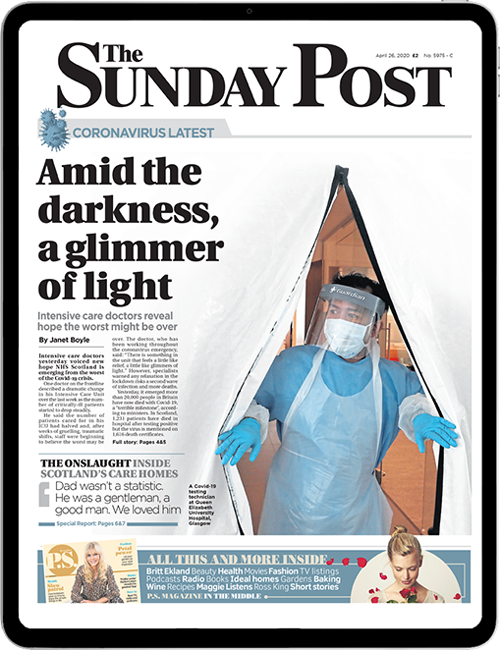 Enjoy the convenience of having The Sunday Post delivered as a digital ePaper straight to your smartphone, tablet or computer.
Subscribe for only £5.49 a month and enjoy all the benefits of the printed paper as a digital replica.
Subscribe