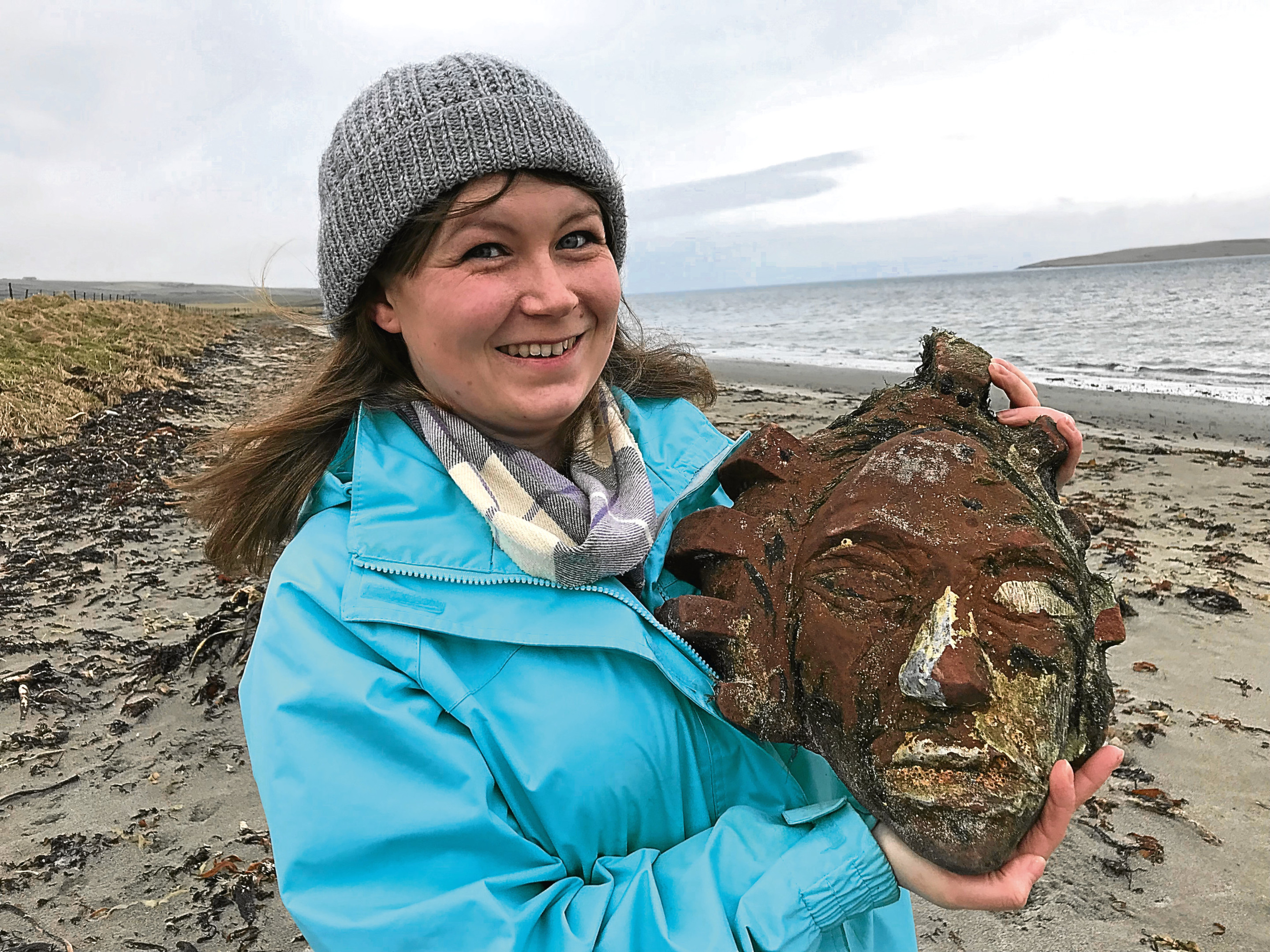 CARVED stone faces found on a beach in Orkney have sparked a mystery.
The find at Aikerness and another unfinished carving found close by have been reported by Kerry Leitch from the nearby village of Evie on the Orkney mainland.
The carvings were found while she was walking her dog on the beach almost two weeks ago.
To deepen the mystery, the faces are all carved from red sandstone which is not found in the area.
The most detailed of the four faces is almost a foot high and is partially painted.
Kerry and her husband, Donald, said they have probably been on the beach hundreds of times and had never spotted anything like this before.
She thought the recent wild weather may have displaced a lot of stones on the beach, and this had turned over the carvings.
When she came across the first of the faces she initially thought it was a piece of rusted metal in the water.
"I have been on a lot of beaches and a find like this is a first for me – and probably the last.
"Why would they be found here on the beach? It's very strange."
And, bizarrely, another local woman has come forward to say that she also found a carving on the same beach a number of years ago.
Mary Harris, from Longhope, says her find was also made from red sandstone.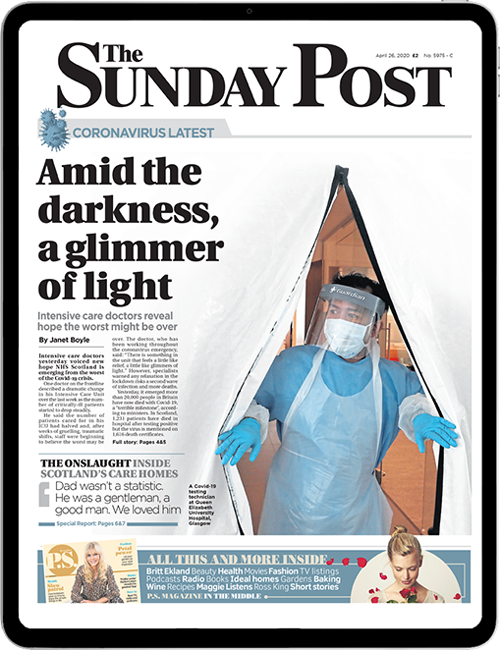 Enjoy the convenience of having The Sunday Post delivered as a digital ePaper straight to your smartphone, tablet or computer.
Subscribe for only £5.49 a month and enjoy all the benefits of the printed paper as a digital replica.
Subscribe