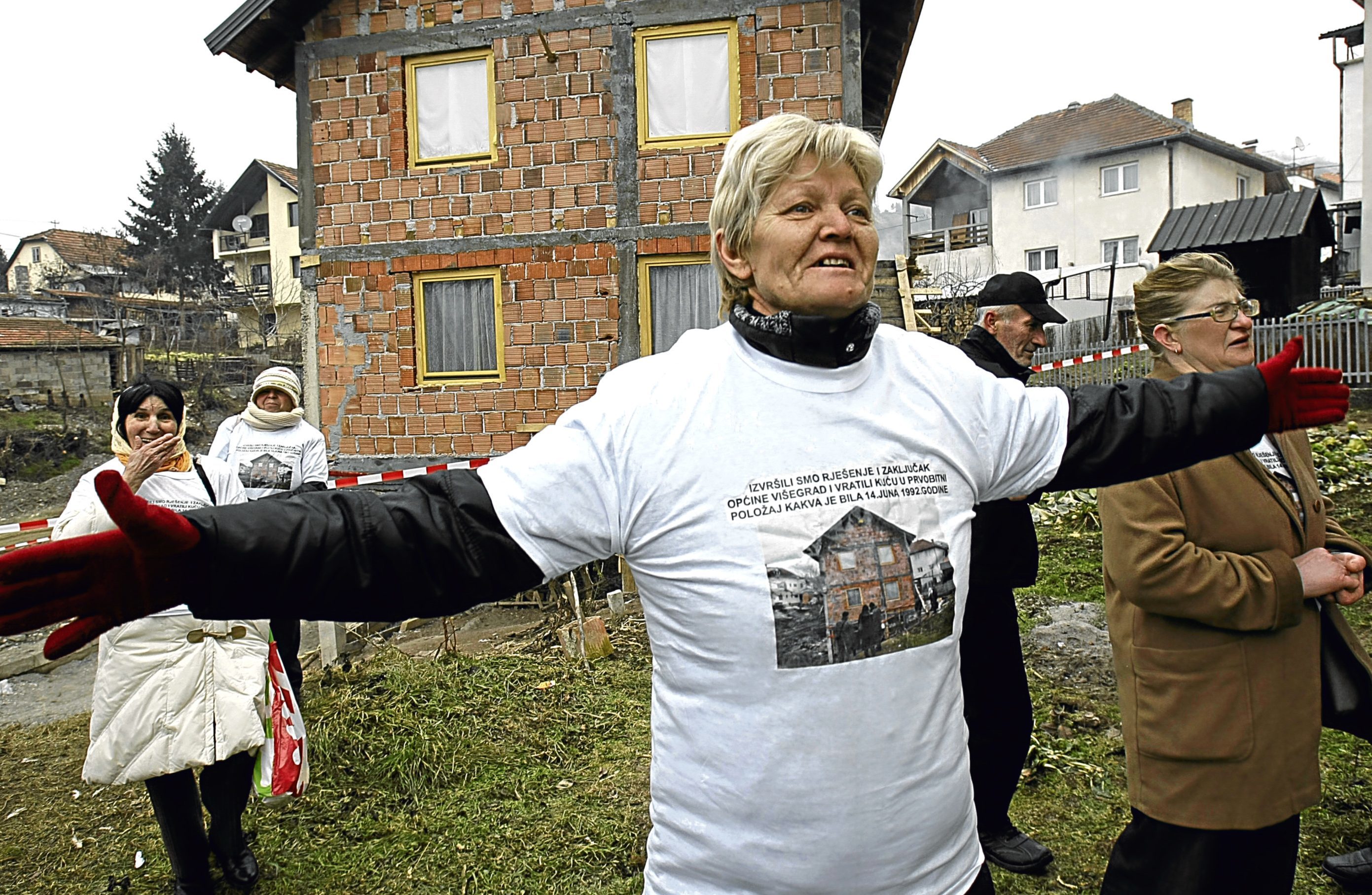 BAKIRA HASECIC was an ordinary mum, bringing up two daughters with her husband in their home town of Visegrad in eastern Bosnia.
That life was shattered 25 years ago when she opened her door to a 16-strong group of men.
She knew most of them. Many were neighbours, some had been counted as friends.
Bakira's 18-year-old daughter was raped in front of her eyes. The mother was then raped repeatedly after trying to save her child.
She said: "That was the moment where the horror started for my family. Your child being raped and you couldn't do anything.
"They also beat my daughter. They cut her head. At that moment I couldn't see her for the blood. I thought they had cut off her head."
Wiping the tears away from her eyes, she recalls sending her girls to live with their granny in an attempt to escape the brutal Balkans conflict, adding: "It's unbelievable to think that in just one night a man can become a beast."
But rather than seek revenge for the atrocities committed against her family, Bakira is on a quest for justice.
Unable to return home because of the continued presence of the war criminals who harmed her, Bakira, who is set to be awarded an honorary doctorate by a Scottish university, has dedicated herself to tracking down those responsible and forcing authorities to arrest them.
Pinned to the wall of her small office – set between a hairdresser and a dentist in the country's capital, Sarajevo – are pictures of some of the men she is hunting and details of crimes they committed.
Despite receiving regular death threats, Bakira has expanded her work and used newfound international contacts to help capture Radomir Susnjar in Paris. He is accused of being involved in the deaths of 59 Muslims who were locked in the basement of a house in Pionirska Street, Visegrad and burned alive.
Bakira travelled to the French capital to identify the man otherwise known as "Lalco", having helped one of the survivors as his skin fell off in the street.
Susnjar has been extradited to Bosnia and was this month formally charged with the June 1992 massacre.So far, 82 men have gone on trial – 53 in Bosnian courts and 29 at the Hague Tribunal – thanks at least in part to evidence provided by Bakira.
As many as 2700 war criminals have been processed through her database but she is in no mood to give up.
"Even though I have been threatened – even today – I will not give in," she said.
In recognition of her work, Bakira is being made a Doctor of Law by Glasgow Caledonian University. The honour comes following a Scottish delegation to Bosnia, led by the charity Remembering Srebrenica. Vice-chancellor, Pamela Gillies, was among the group which was taken to the scene of post-war Europe's worst atrocity.
From April 1992, Bosnia became trapped in a bloody four-year conflict after declaring independence from Yugoslavia. Sarajevo came under siege as Bosnian Serbs, armed by the Yugoslav army, began a horrific programme of ethnic cleansing.
Villages were burnt down, concentration camps set up. Then, on July 11, 1995, Bosnian Serb forces, led by General Ratko Mladic, massacred 8372 men and boys in Srebrenica, a small town a two-and-a-half-hour drive north of the capital.
Hasan Hasanovic, the curator of the Srebrenica Memorial Centre, lost his twin brother and father in the slaughter.
He survived the notorious 70-mile "death march" through forests and over mountains, but was separated from his family who did not make it.
Before he escaped, Hasan had been playing football with friends when, sitting pitchside aged just 16, he watched everyone on the field die in an air strike. "After that I would run and hide under the table like a scared dog," he revealed.
"That was only the first trauma."
A peace deal, the Dayton Agreement, was signed a few months after the atrocity.
Two autonomous entities were created in one country, the Federation of Bosnia and Herzegovina, mostly populated by Muslims, and Republika Srpska, which is dominated by Bosnian Serbs. Bitter tensions remain.
Hasan explained: "Most of the returnees to Srebrenica are families of the victims of genocide and they seek truth and justice.
"Their Serb neighbours, when asked about the genocide, say: 'It never happened, Muslims made it up.'"
The town last year elected Mladen Grujicic, a Serbian nationalist who denies that the massacre was genocide, as its mayor.
He has not yet visited the memorial centre.
Bosnia is bitterly divided and diplomats are frustrated as they try to deal with endemic corruption – in the health service as well as the justice system – and the highest rate of youth unemployment in the world.
The influence of Islamic extremists on young people is being monitored despite the Muslim population generally being very liberal.
Some believe that the only thing keeping Bosnia from another bitter and bloody war is the memory of the last conflict, which looms large in the minds of the adult population.
But there are opportunities, too. Sarajevo, which mixes eastern and western architecture, would thrive as a "city break" holiday destination if airlines provided accessible flights. The mantra most often repeated by those who survived the war is: "Never forget."
However, as Bakira Hasecic's campaign for justice continues, remembering those who perished, the city moves on, determined to look forward as well as back to ensure its terrible history is never allowed to be repeated.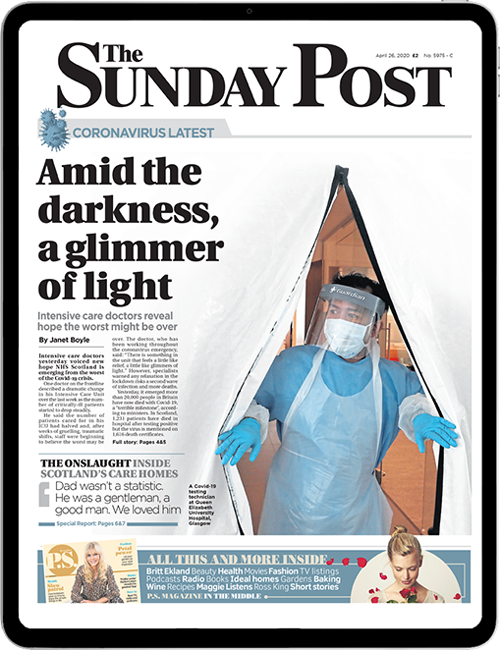 Enjoy the convenience of having The Sunday Post delivered as a digital ePaper straight to your smartphone, tablet or computer.
Subscribe for only £5.49 a month and enjoy all the benefits of the printed paper as a digital replica.
Subscribe