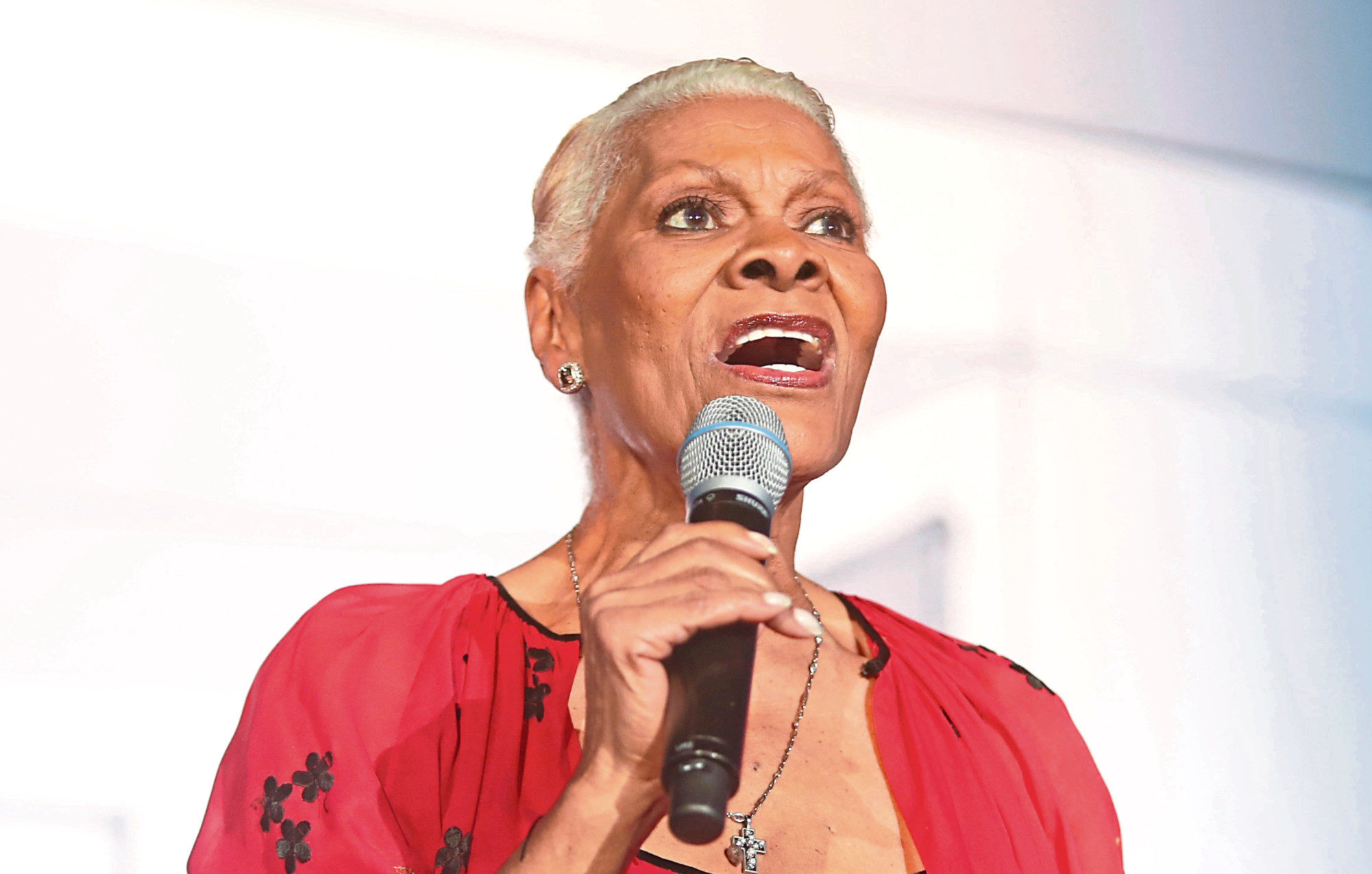 DIONNE WARWICK is doing her best to spread the gospel that music and love have the answers to all the world's problems.
"William Shakespeare once wrote in a play, 'If music be the food of love, play on' and he was so right to put the two together," she says.
"The world needs some great music right now, music that brings us all together to hold hands and sort our problems peacefully."
When Dionne Warwick talks it is well worth listening. She has been more places and got more T-shirts than most politicians and she always speaks from the heart.
She sings from the heart too, which is why the tickets are going fast for her next concert dates in the UK in September.
"My songs are like my children and grandchildren," says Dionne. "I never tire of them and I love each of them. I love singing them at every concert and I love the fact that audiences are so warm in their applause and their greeting each song. It is like seeing them pleased to see my family.
"The concerts are a shared experience and I especially love coming to Britain because British people really love their favourite music and make you feel so at home."
Dionne has certainly seen all sides of life and had more ups and downs than most of us since she was born in the US in 1940.
"I was born in New Jersey and I started singing almost as soon as I could breathe," she says. "The first person who really noticed my singing was my grandpa, who was the minister at St Mark's Methodist Church in East Orange.
"I was six when he first got me to sing solo in the church and he arranged for me to stand on a pile of books.
"I kept my eyes shut almost the whole time because I was so nervous but everyone in the church was cheering me on and I got through it. Then I realised that it wasn't so bad and I guess that was it.
"I've been singing all through my life ever since standing on those books with my eyes closed.
"I think the singing must have originally come from my mother. Her job was as a court reporter while my father worked at an electrical plant. My mother also sang though.
"I think that my growing-up environment taught me a lot about life. We lived on Sterling Street and there was just about every colour and nationality living there.
"We lived together, played together, went to school together and laughed together. We grew up like a big street family with no borders between us.
"All that time music was always around me. My mother was a member of the Drinkard Singers, a gospel group that also included my seven aunts and uncles. My father sang in the church like everybody else and there was always gospel music in the house.
"I don't know what I would have done as a career if I hadn't become a singer, I didn't really think about it.
"I started singing professionally when I was at the Hartt College of Music and it was there where I met Burt Bacharach. I was 18, and he asked me if I would be interested in doing some backing singing. That was really the beginning of my career.
"I have never lost sight of those early days. I still have a home in New Jersey and it's great because people know me and greet me like an old friend but still respect my privacy and the fact that I like to go to the movies, restaurants, the market and do all the things that they do.
"They don't try to monopolise me and that is another of the things I like about British people. They respect you and your space."
Try to think of your favourite Dionne Warwick hit and you will find it difficult because there have been so many. Even Dionne cannot select an all-time favourite but she does vividly recall her first really big success.
"As well as being a backing singer, I was asked by Burt Bacharach to be a demo singer which means that you record a number that they want to offer to an existing star," she says.
"One number was heard by the President of Scepter Records and I am told he said: 'Never mind the song, get that girl.'
"That was what I was told and I was signed to Bacharach and (Hal) David's company which was itself signed to Scepter.
"They were looking for a song for me and I recorded Make It Easy On Yourself but they released another version by Jerry Butler.
"I was not very happy about that and told Scepter Records that. They said they would get Hal and David to write another song for me.
"I said 'Don't make me over man' – which was local language for don't try to trick me.
"When Hal and Burt heard about it they thought it would make a great line for a song and there we were in 1962 with my first hit."
It was more than just a hit because on the record label her name was mis-spelled. Her real name was Warrick but on the label it was Warwick. So she changed her name and has been Dionne Warwick ever since.
One of her old schools even renamed itself after her – using the new spelling.
It has not all been a bed of roses.
"I have had my problems, bereavements, money issues and all sorts of other setbacks and it is hard to take when things go wrong," she admits.
"But when you are up against it, that is when you can gain strength. Never quit believing in yourself or the genuine people around you or God. No matter how bad things get there is some sunshine on the other side of it.
"My grandpa told me: 'If you can think it, you can do it' and he was right.
"Don't let 'can't' get in your way and never think it is too late to try something new. Do what makes you happy. If you want to sing then sing even if you have been around a long time and have never sung it before. Do it for yourself."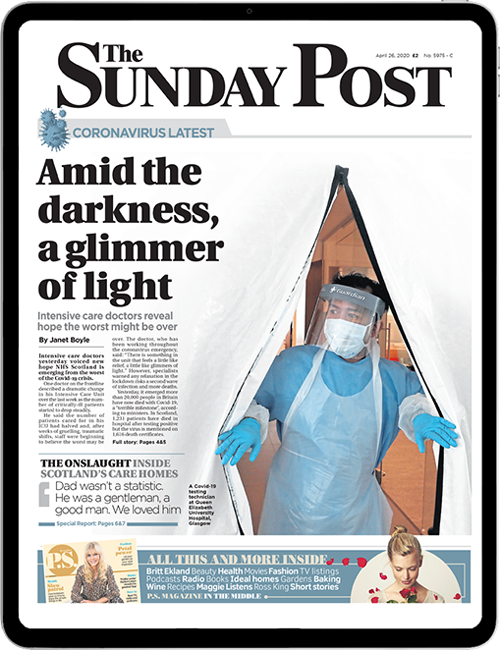 Enjoy the convenience of having The Sunday Post delivered as a digital ePaper straight to your smartphone, tablet or computer.
Subscribe for only £5.49 a month and enjoy all the benefits of the printed paper as a digital replica.
Subscribe