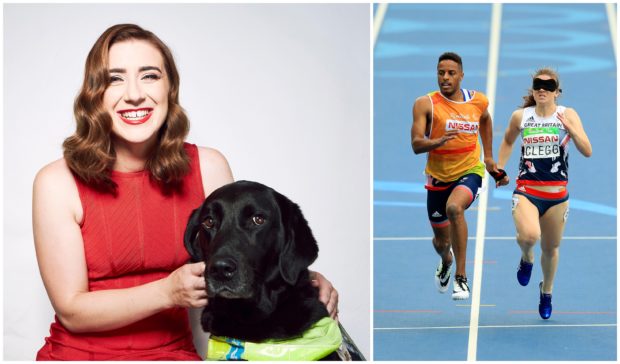 Libby Clegg is used to breaking the tape on the track but has spoken of her excitement on the brink of the rink.
The Paralympian will tonight join the line-up of ITV's Dancing On Ice as she teams up with professional ice dancer Mark Hanretty.
The gold medal-winning sprinter has been training with fellow Scot Mark and hails his encouragement.
Libby, who has a progressive condition meaning she is blind, said: "It's really challenging not just for me but for Mark, too. Dancing On Ice hasn't done this with a blind person before. I had to work with Mark a bit earlier than the other contestants met up with their partners so we could train a bit longer.
"Ice dancing is a very visual thing to learn so when you're teaching, it really is about the visuals. It's more complicated than it looks. I didn't realise ice skate blades had an inside and outside edge."
Libby, made MBE in 2017, described her dance partner as "the loveliest guy", adding: "It's been really easy to get on with Mark, and he's got a background in elite ice dance. He's an athlete as well. We've got a similar mentality in that way where we're both competitive and want to win. It's all about trust and it's difficult to build up that trust in such a short space of time. But I just have to put my faith in Mark – and I trust him completely now."
Libby, 29, has only skated once before, and revealed the decision to compete in Dancing On Ice was a difficult one but not because of her disability…it clashed with training for this year's Paralympics in Tokyo.
"The only time I've ever ice skated was when I was at my sister's birthday party when I was 13 so when I was asked I thought, 'well, I'll have a go'," she said. "I was all right when I auditioned and didn't fall over.
"The bigger problem is 2020 is a Paralympic year, so I had to make a big decision when it came to training for that. Obviously my job is to run and this is a totally different sport but I felt I needed a new challenge – which it really is. I've had a couple of tumbles but haven't hurt myself massively so far."
Libby and her partner Dan Powell welcomed their first son, Edward, in April last year.
However, she was back competing in Paris at the World Para Athletics Championship in August.
She said she tries to stay in touch with Edward when she's away – even if it's only on the phone.
"It's been difficult but I've been away for a couple of times already," she said.
"I've been to Dubai for the World Championships four months after Edward was born, and I was in Paris for three days in August.
"But I made sure I talked to him on the phone every day for at least 10 minutes – even though he couldn't care less about me. He's too young, he's oblivious.
"But it's just about getting some contact when I'm not going to be there, even if it's only for a short period of time. He's not a very clingy baby though, he's been very easy so far. Honestly, he's incredible, and it's incredible being a mum."
Libby attended The Royal Blind School in Edinburgh as a teenager, and praised the school for the education it gave her.
"At the time I was boarding Monday to Friday and I arrived and there were all these rules which I hated," she recalled.
"Of course, I was a teenager – I thought I knew better, and I wanted to go out and do my own thing. But the blind school taught me so much.
"And I don't just mean education – it taught me really good life skills.
"One of the key things was how to ask for help. It sounds really obvious but independence is really important to me and it can be really difficult.
"It's only as I got older that I learned to appreciate it. You do have to swallow your pride a bit.
"What the blind school taught me was crucial to learning independence. It was crucial to my success."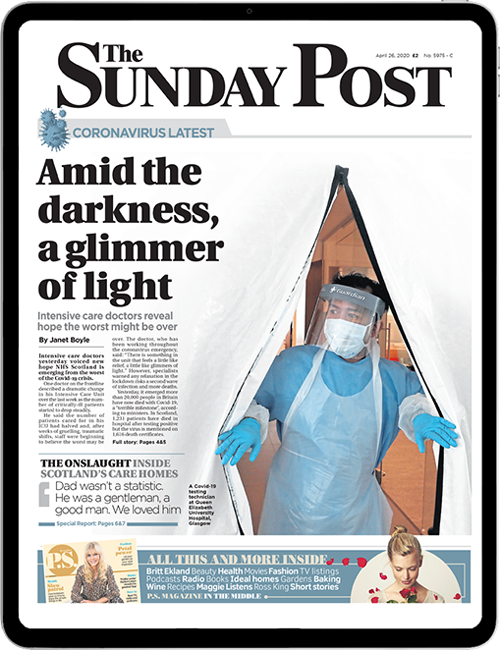 Enjoy the convenience of having The Sunday Post delivered as a digital ePaper straight to your smartphone, tablet or computer.
Subscribe for only £5.49 a month and enjoy all the benefits of the printed paper as a digital replica.
Subscribe