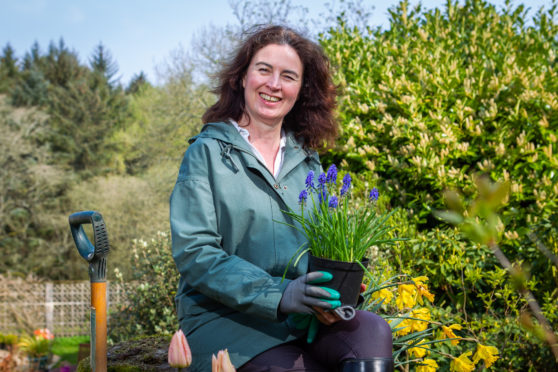 Agnes Stevenson cannot remember a time when she hasn't had dirt under her fingernails.
The Sunday Post's green-fingered gardening expert has been growing things since she was a child.
She said: "I used to haunt the kitchen for ­carrot tops to sprout on the windowsill and I always had lettuce or radishes growing in my own patch in the garden."
Agnes, who has been dishing out gardening advice to our readers from her potting shed for the past eight years and is now resident expert in P.S. magazine, added: "In my first flat I spent most of my furniture budget on houseplants and I used the opportunity while travelling the world as a journalist to visit gardens wherever I went."
Throughout her, life Agnes has created all kinds of gardens including, for a time, one on a tiny south-facing balcony.
She said: "It gave me a completely new insight into gardening in a confined space and somewhere without shade from the elements.
"Most of the things I tried at first died very quickly and I had to learn to garden in different ways and with new plants that could cope with the conditions."
Agnes has turned her passion into a successful career, writing for gardening magazines including Homes & Gardens and Country Living while working as a consultant for a number of organisations including Gardening Scotland and the Royal Horticultural Society.
When she's not at her desk she's in her new one-acre garden in South Ayrshire, where she lives with her husband and teenage son.
She said: "At the moment it's a complete blank canvas, with only a couple of borders. And I had a bit of a setback when my dual-purpose greenhouse and potting shed was destroyed by the most recent storm. The garden is in the middle of a wood, so is usually protected from high winds, but this one found its way through the shelter belt, bringing down trees and causing lots of damage."
Yet, despite such setbacks, she's got ambitious plans for her new garden.
"It will be glorious – eventually."
Here, at the start of the gardening season, Agnes picks the most wonderful gardens in Scotland to explore and be inspired by.
"In the many years I've been visiting gardens I've discovered many that have stayed with me long after I have returned home," says Agnes. "Some have been large and grand, others just tiny plots, but each of them has been special in its own way. With so many glorious gardens to choose from, selecting a list of my top 10 favourites was never going to be easy.
"But here they are. See them now while they are spangled with spring blossom."
---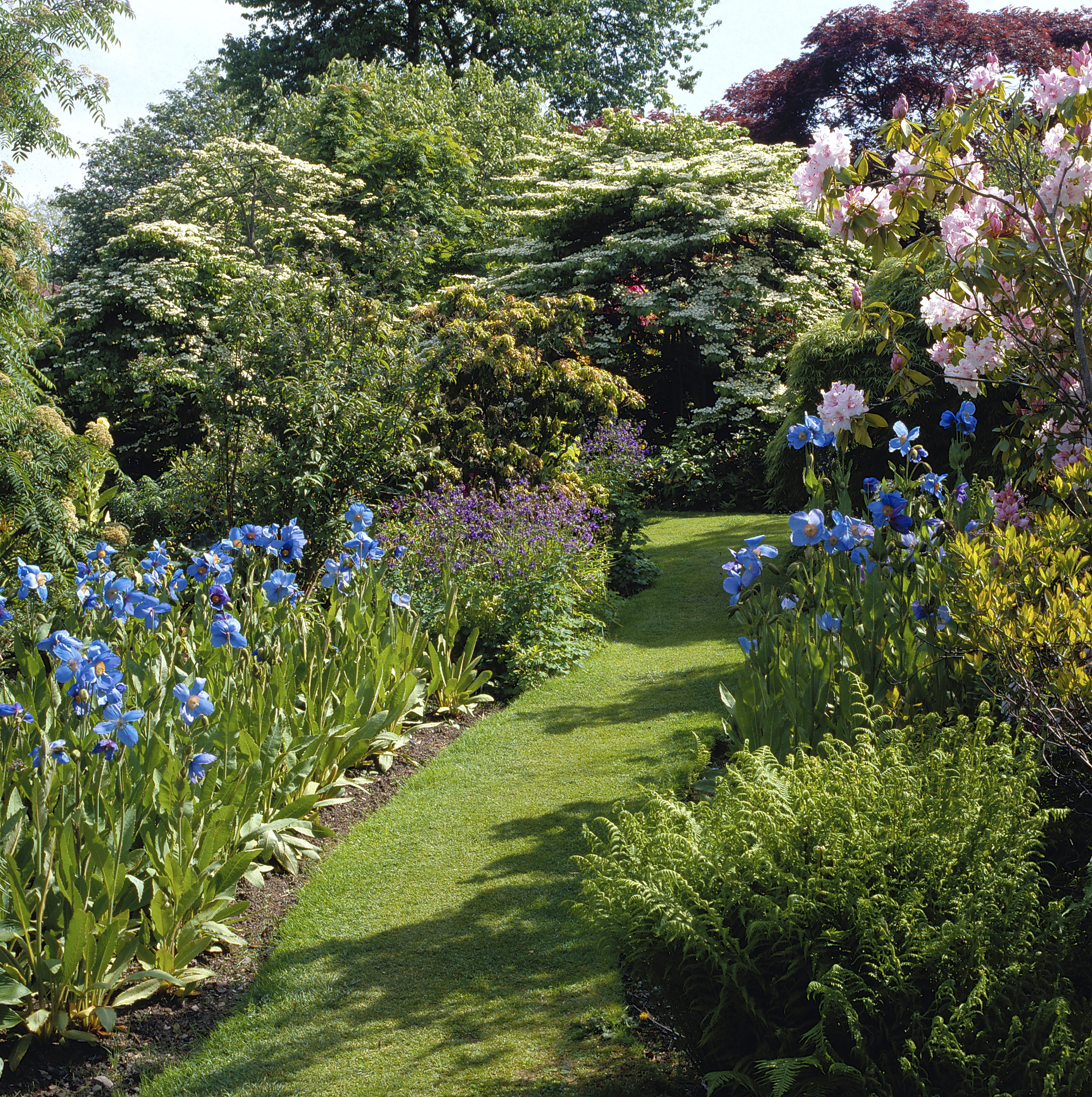 During the 1920s John and Dorothy Renton laid out a new garden on a south-facing slope above the River Tay in Perth. The couple were friends with many famous plant collectors and amongst the treasures they acquired were Meconopsis seeds. When these flowered, the Himalayan blue poppies stunned everyone who saw them.
Today Branklyn Garden, now in the care of the National Trust for Scotland, is one of the best spring gardens in Scotland, full of jewel-like alpines. And it is still renowned for its poppies which, from the second week of May, start to open up their petals in shades of blue that are deep and pure and as iridescent as silk.
Catch them on damp days when the tiny hairs that cover their foliage trap raindrops and the whole garden appears to shimmer.
Branklyn Garden, 116 Dundee Road, Perth PH2 7BB
---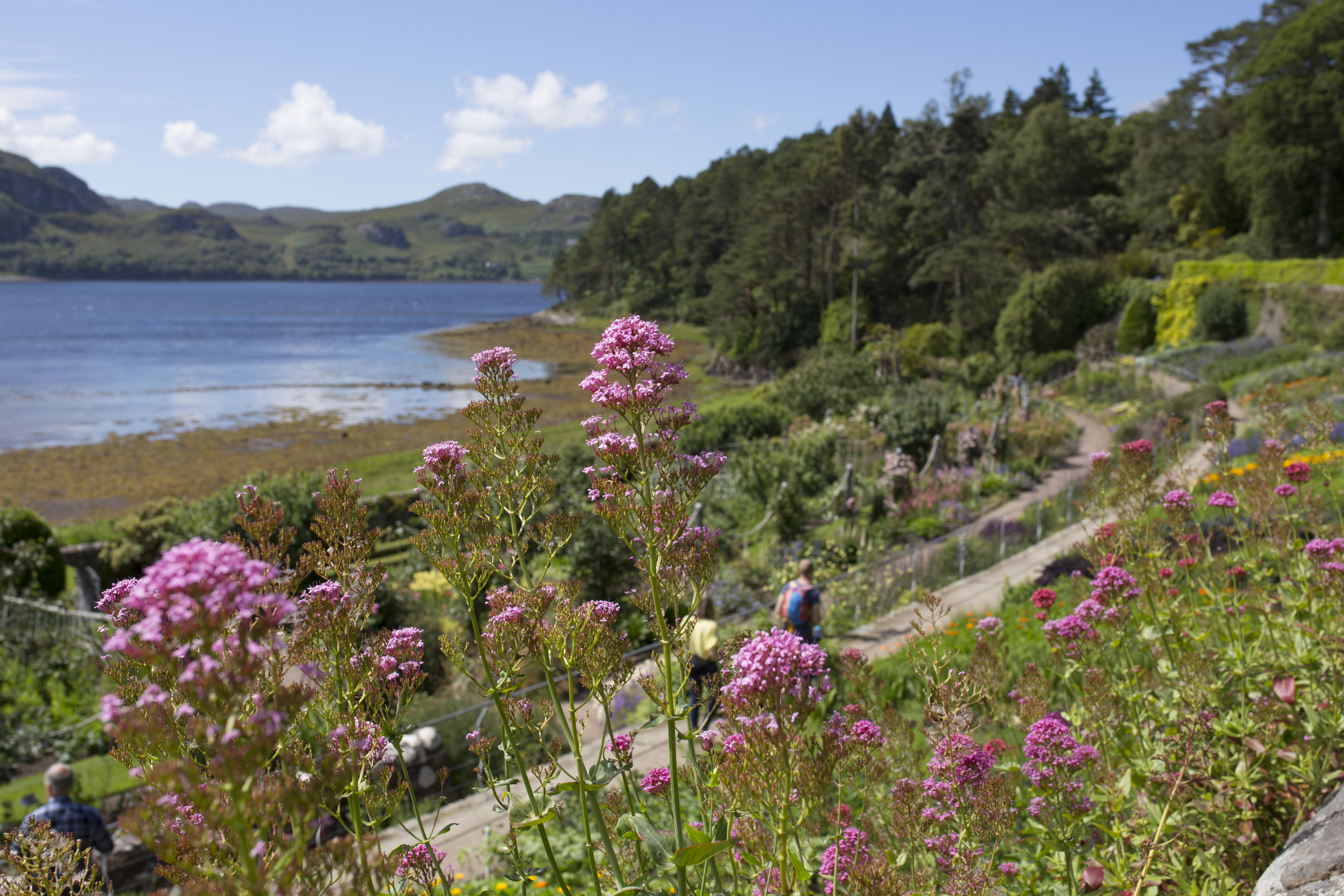 The garden at Inverewe owes its existence to the warming effect of the Gulf Stream and the foresight of its creator, Osgood MacKenzie, who planted this rocky peninsula with a thick shelter belt of trees.
Giant magnolias, Chatham Island forget-me-nots, rhododendrons the size of trees and towering Californian Redwoods all flourish in the woodlands while in the huge, curving walled garden that faces south across Loch Ewe, plants from South Africa grow on the same latitude at St Petersburg and Labrador. Amongst the open moorlands and salt-sprayed coastline of the north west, Inverewe is a lush oasis of foliage and flowers.
Inverewe Gardens, Poolewe, Ross-shire, IV22 2LG
---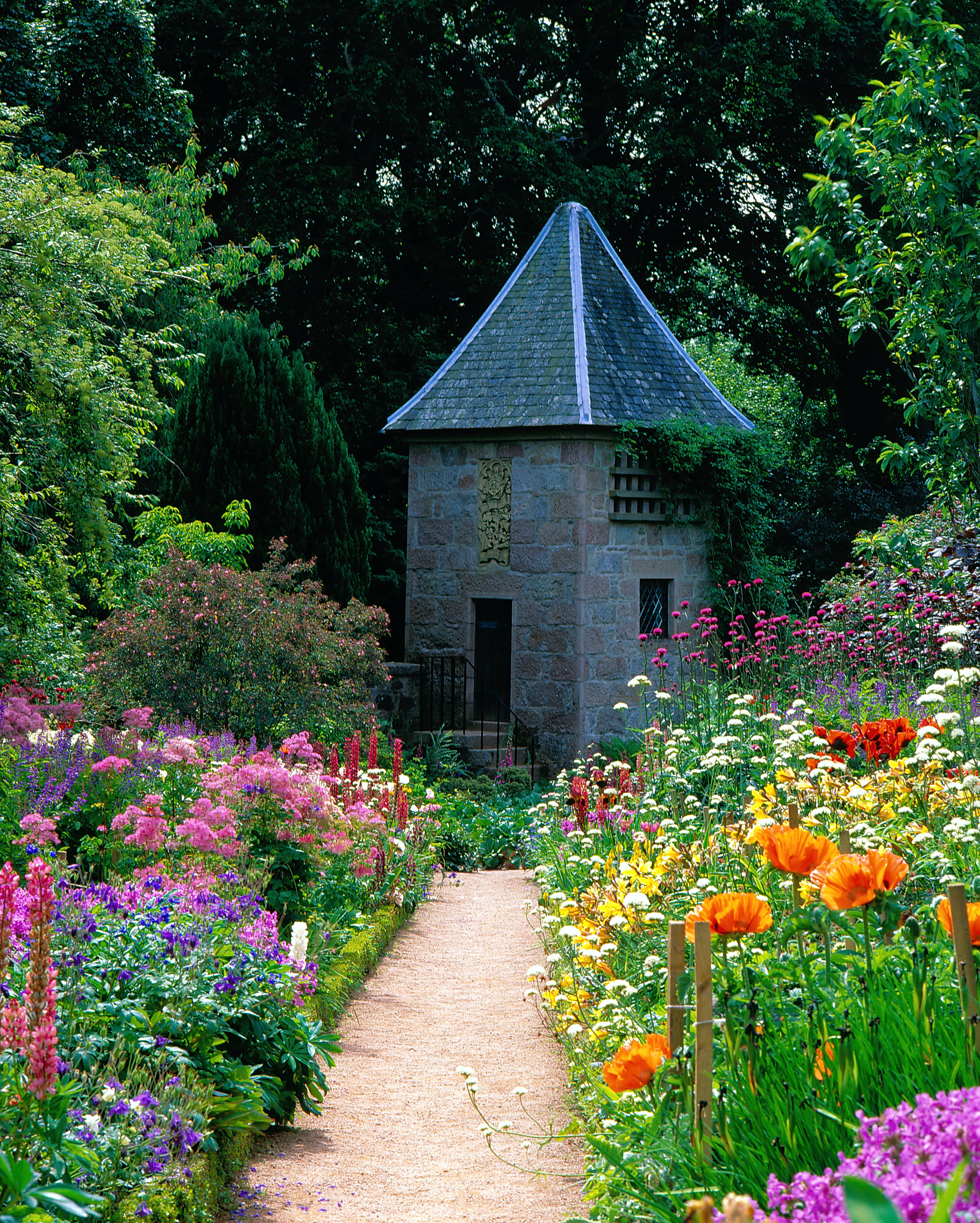 There has been a garden at Crathes Castle since 1596 but the layout of the four-acre walled garden that sits within the 600 acre estate has changed many times since then. Amongst its most famous features are the June borders where, in early summer, flowers bloom along either side of a path that leads to an early 19th century dovecot. There are blue and pink borders too and a white border as well as areas devoted to red and yellow flowers and shrubs.
The garden falls through a series of terraces and in the upper part there is a fountain and a pond surrounded by hedges of closely-clipped yew, while a giant Prunus lusitanica, more than 250 years old, presides over the lower garden. Meanwhile a restored range of Mackenzie & Moncur greenhouses is home to a National Collection of Malmaison carnations, the flower worn by Oscar Wilde in his buttonhole.
Crathes Castle, Banchory, Aberdeenshire AB31 5QJ
---
Abbotsford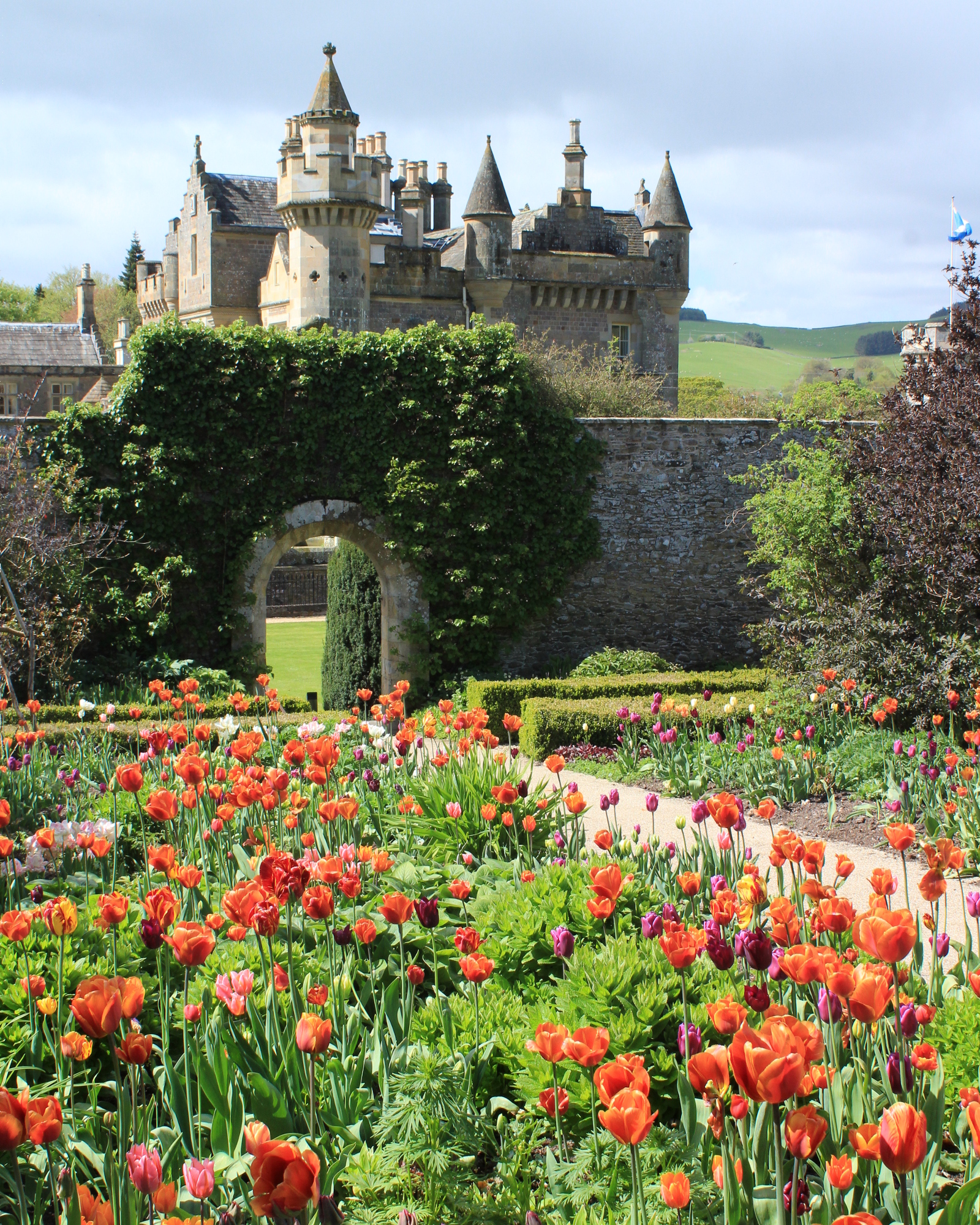 When he wasn't penning his novels, Sir Walter Scott was pouring his energy into creating the garden around his home at Abbotsford in the Scottish Borders. Today you can still feel his spirit within the formal outdoor "rooms", including in the sunken garden with its old roses and scented flowers and in the entrance courtway where Scott would have greeted the many visitors. This spring, Abbotsford is holding a tulip festival, with 8,000 bulbs in 20 different varieties providing a rainbow-like effect until the end of May.
Abbotsford, Melrose, Roxburghshire TD6 9BQ
---
St Andrews Botanic Garden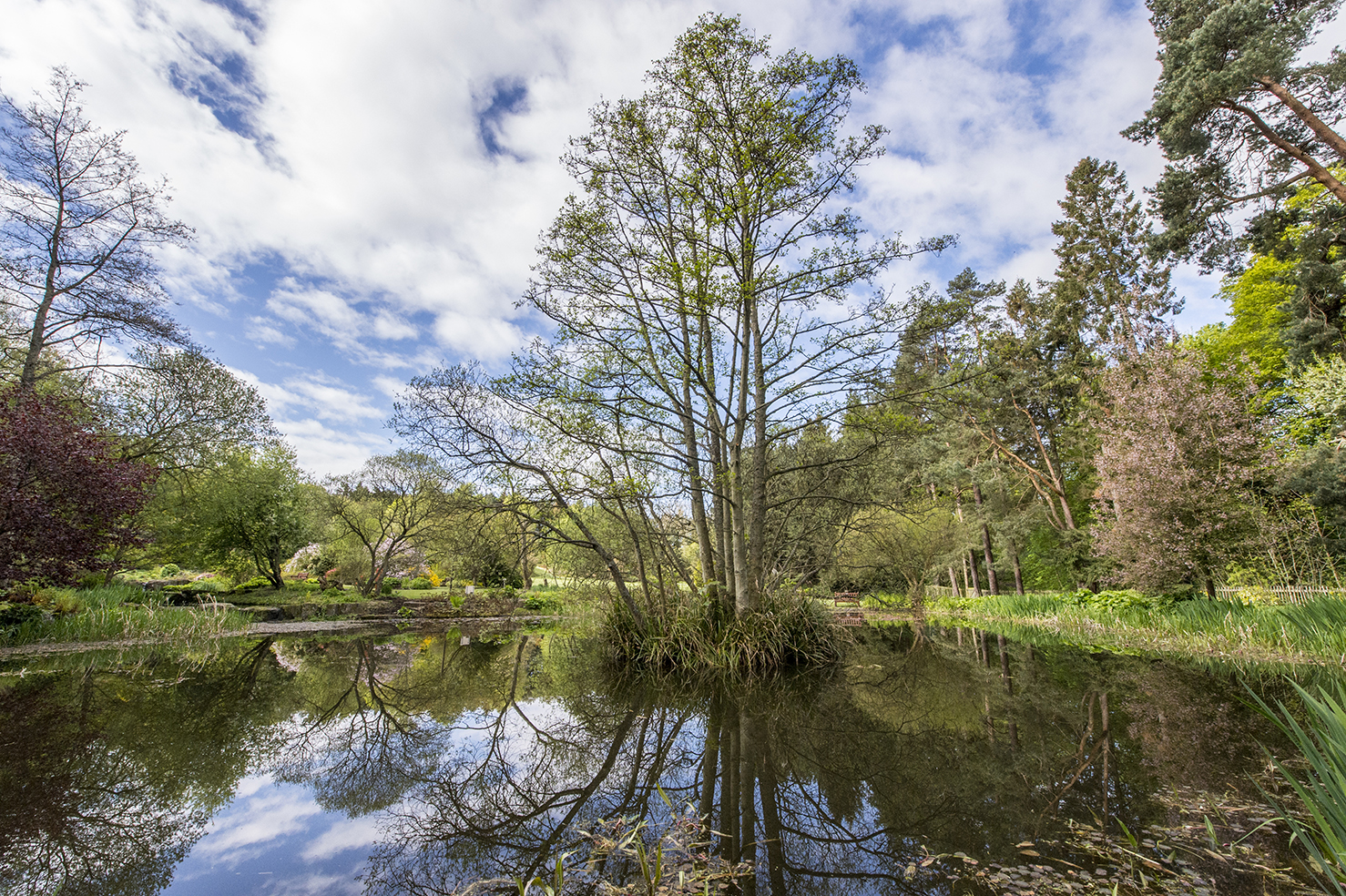 It is hard to believe this tranquil spot lies just a short distance from the bustling heart of St Andrews. Yet, laid out across 18 acres are peaceful woodland, border beds where flowers are arranged into their botanical families, glasshouses crammed with exotic species from warmer climates and a large pond that is a magnet for wildlife. The garden carries out important work, studying and conserving plants and is home to a thriving community garden, but most of all it is a wonderful place to escape to.
St Andrews Botanic Garden, Canongate, St Andrews, Fife KY16 8RT
---
Edinburgh Royal Mile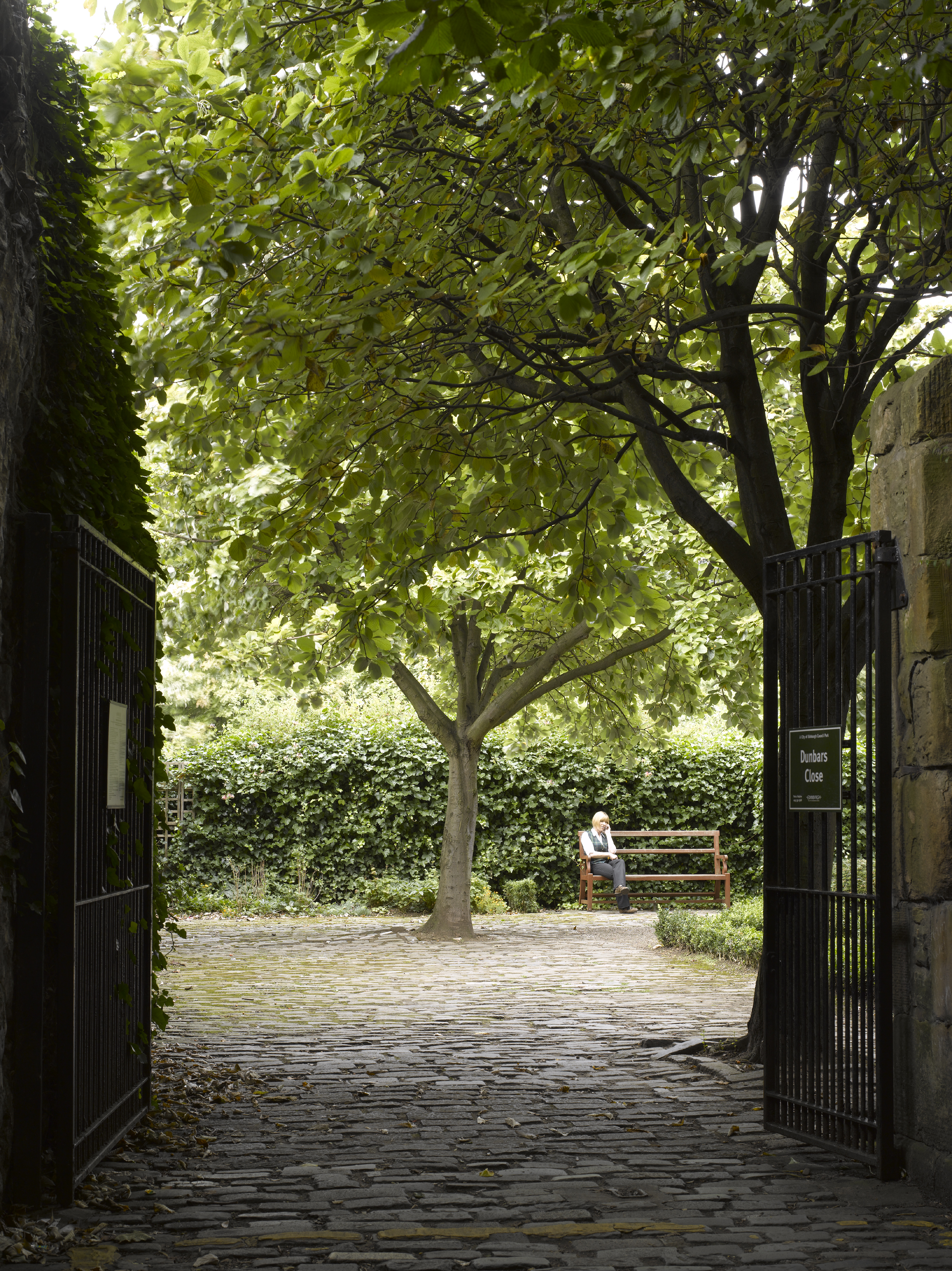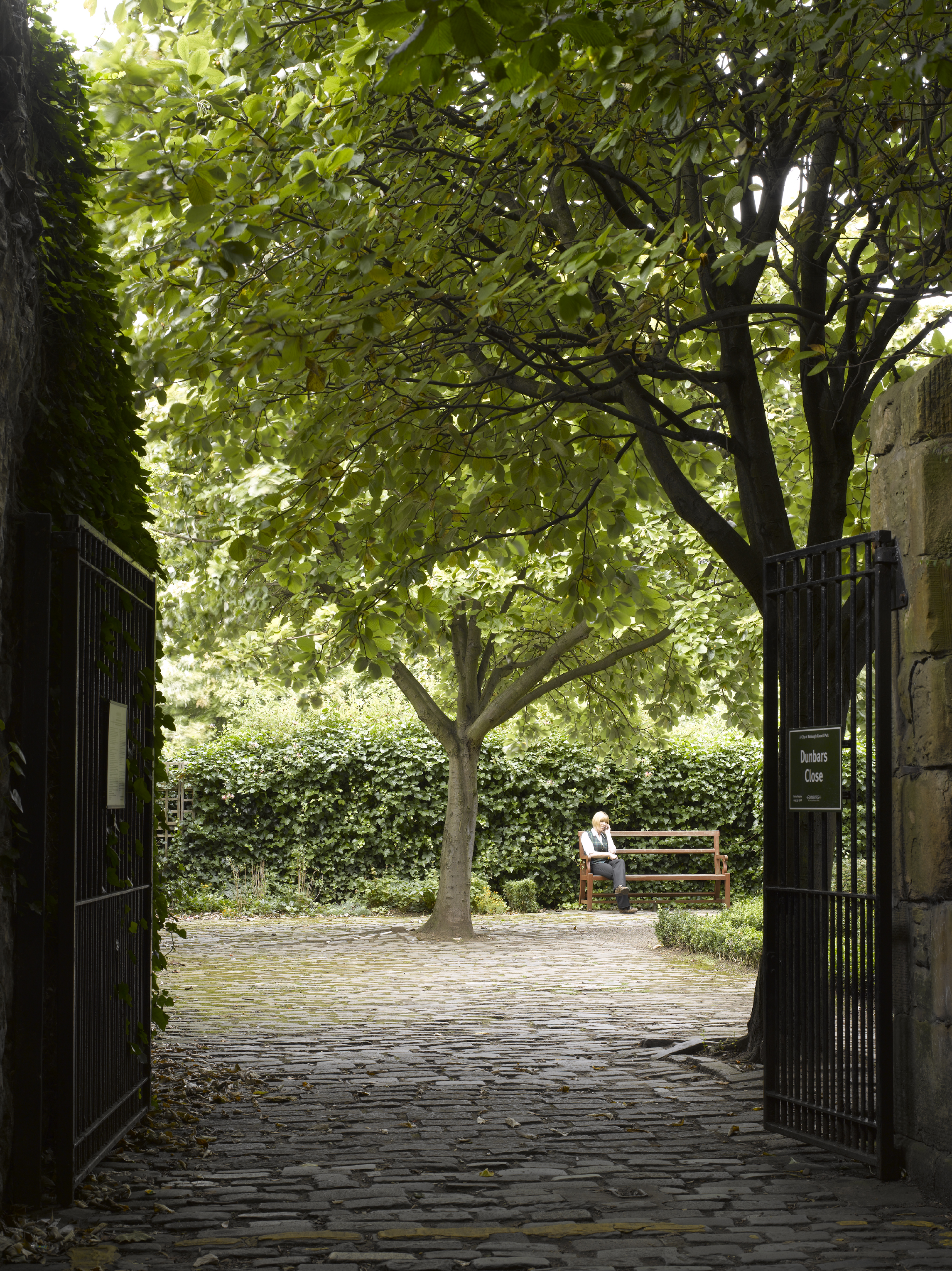 Away from the tourists and politicians hurrying up High Street, a wander around reveals small yet fascinating green spaces. The Hidden Gardens of the Royal Mile, researched by Jean Bareham of Greenyonder Tours, provides a glimpse into the history of gardens on the famous street.
Old maps of Edinburgh show orchards stretching behind houses, and fragments of these remain. In Tron Square, residents fill the space with colour; Coinyie House Close has communal borders and individual plots; White Horse Close is filled with pots of flowers and edibles; and, in late spring, the meadows of the Scottish Parliament are full of wild flowers. Meanwhile, Dunbar's Close Garden has its yew hedges and espaliered fruit trees.
Dunbar's Close, 137 Canongate, Edinburgh EH8 8BW
---
Another four gardens to love getting lost in:
Mount Stuart
The 300 acres that surround Mount Stuart on Bute include towering trees, smooth lawns, and a bountiful kitchen garden. In spring visitors can follow paths through dense plantings of flowering and scented shrubs to emerge on the beach, with spectacular views across the Clyde.
Mount Stuart, Rothesay, Isle of Bute PA20 9LR
---
Dumfries House
The Queen Elizabeth Garden at Dumfries House is the impressive centrepiece of 2,000 acres of native woods, specimen trees, parkland and farms. Ten years ago the walled garden was a derelict space. Today flowers bloom on broad terraces; organic vegetables and fruit trees flourish and water cascades from a huge fountain, shaped like a thistle.
Dumfries House, Cumnock, East Ayrshire KA18 2NJ
---
Geilston Garden
Geilston is a 200-year-old country estate on the banks of the Clyde. It has a magical walled garden with the softest mossy grass, perfect for picnics. The kitchen garden springs to life in April and May, and later in the season you can buy the delicious fresh fruit and vegetables. A walk by the river that winds through the leafy dell is also a must.
Geilston Garden, Main Road, Cardross, Dumbarton G82 5HD
---
Kellie Castle
Kellie is a romantic tangle of food and flowers, where chickens roam free and bees nest in boles set into the walls. The garden faces south and the high walls that protect it from coastal breezes also trap the heat, concentrating the scent of the Jacobite roses erupting from among the nepeta and delphiniums.
Kellie Castle, Pittenweem, Fife KY10 2RF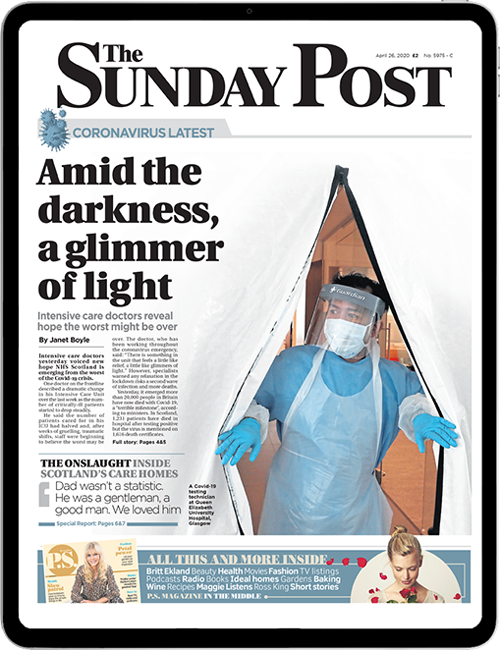 Enjoy the convenience of having The Sunday Post delivered as a digital ePaper straight to your smartphone, tablet or computer.
Subscribe for only £5.49 a month and enjoy all the benefits of the printed paper as a digital replica.
Subscribe