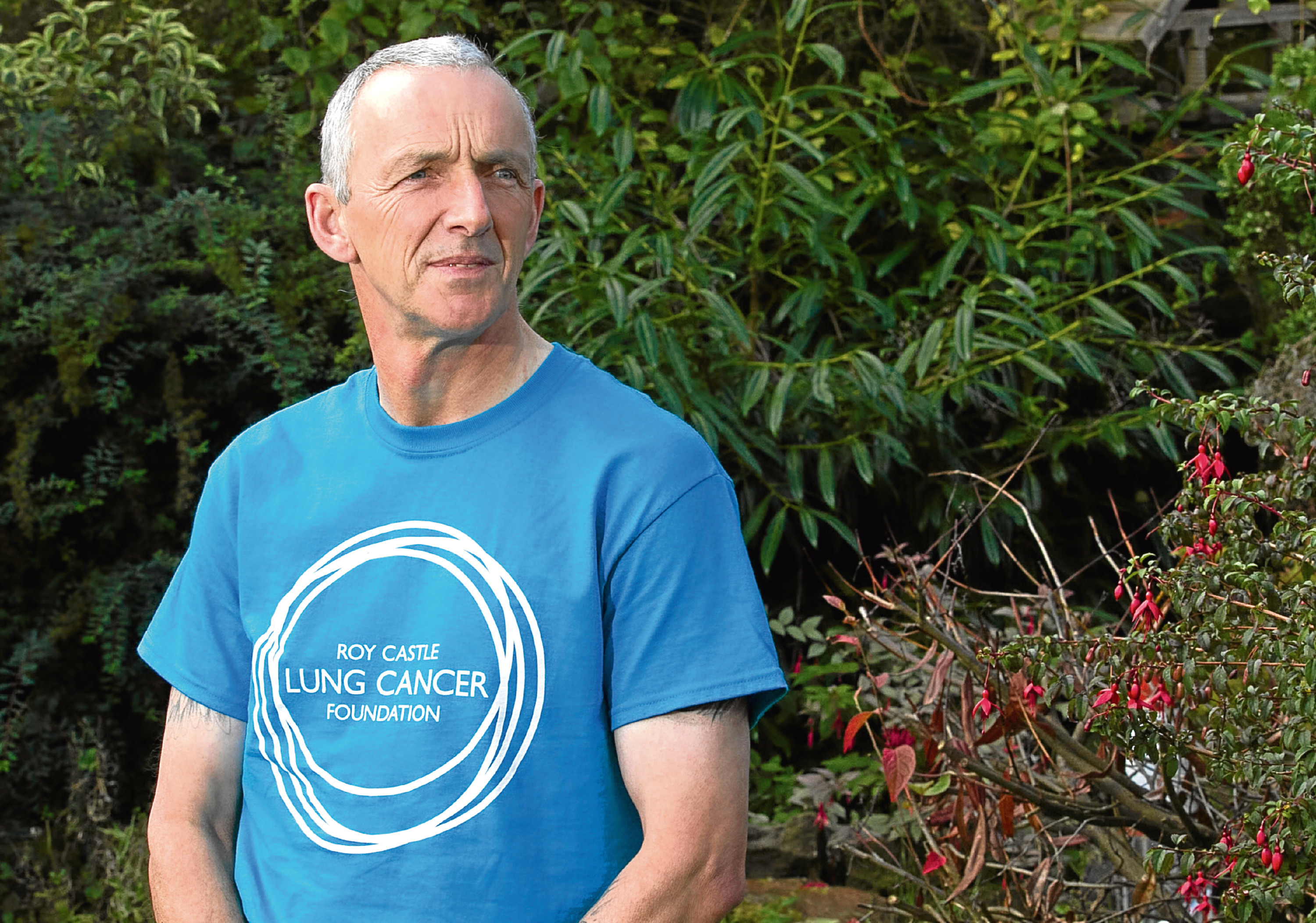 WHEN Brian Gemmell's grandson was born last month, the East Kilbride man was bursting with pride.
Seeing little Lewis arrive was, like his three older grandkids, a sheer delight.
What makes it all the more special, though, is that Brian, 52, reckons he's been "given a second bite of the cherry".
He had to have his right lung removed after a cancerous tumour was spotted.
And now every day is more precious than ever as he makes the most of the life that could have been snatched away.
It all started with a problem Brian couldn't quite put his finger on.
"The tips of my fingers were swelling up all the time," explains Brian, speaking as part of Lung Cancer Awareness Month.
"I did a Google search and a respiratory problem flagged up. I went to my GP and he sent me for a chest X-ray that same day."
Brian started to fear something was seriously amiss when he heard the X-ray technician exclaim and call for a radiographer.
Further hurriedly-arranged scans showed up an advanced tumour.
"Soon after I was in a consultant's office and he had the surgeon on speakerphone," recalls Brian, who used to smoke 20 cigarettes a day.
"The consultant was talking about a definitive biopsy but the surgeon just said no, the right lung was coming out.
"It was a huge shock, but to be honest when you hear cancer you just stop listening."
Another internet trawl increased the feelings of gloom, turning up a case study of someone who'd had a lung removed and needed constant oxygen.
"You fear that you're not going to come through it – and then you worry about the quality of life if you do. It's scary stuff."
Brian had the surgery at the Golden Jubilee Hospital in Clydebank in March of 2014.
He had run a breakdown recovery service with his own truck but he had to sell that and give up the business as he wasn't up to the physical graft.
Other things, too, need to be thought about, with hills and stairs prone to leaving him out of puff.
Generally, though, life has been far fuller than he feared.
With wife Elaine he recently completed a 5K race – "I walked some and ran some but I'm just delighted to have made it" – and raised more than £1000 for charity.
He found the Roy Castle Lung Cancer Foundation a much-needed source of support and reliable information.
But he was aware that it could be thin on the ground.
So, he regularly gives up his time to go back into hospital and tell others what he's faced and how they can come through it.
And he's been getting qualifications as a personal trainer to help patients improve their rehabilitation.
"I get a lot from it, not least the satisfaction of knowing you've given a bit back," adds Brian.
"I'm cherishing my second chance, playing with my grandkids and enjoying seeing them grow up."
Visit roycastle.org
---
READ MORE
Great-grandmother found an angel in her darkest hour of breast cancer
TV design guru Justin Ryan on how hospice care helped his mother's cancer fightback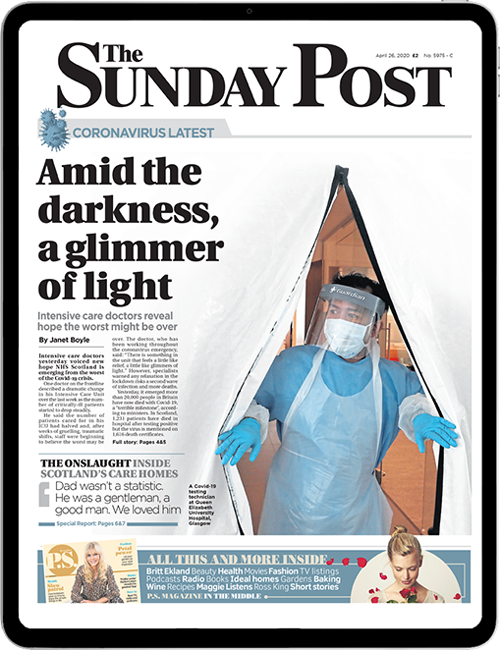 Enjoy the convenience of having The Sunday Post delivered as a digital ePaper straight to your smartphone, tablet or computer.
Subscribe for only £5.49 a month and enjoy all the benefits of the printed paper as a digital replica.
Subscribe