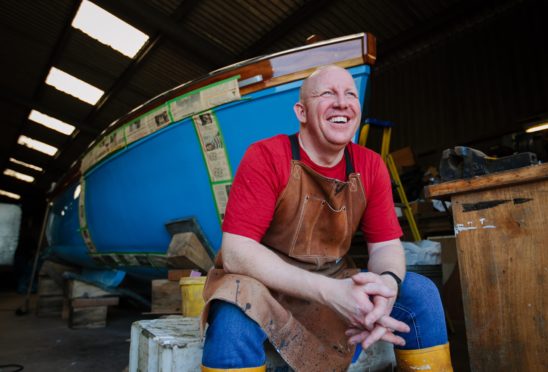 His first memories are of the sea, of salt spray whipping across the harbour, of his dad taking him to the shore.
Barry Brunton is a fisherman, his father was a fisherman and his grandfather was a fisherman. In fact, Brunton men have been at sea for 700 years and more but Barry fears he may be the last.
"My dad always took me down to the harbour from a baby. We were never away from the sea, and it kind of gets into your blood," explained Barry, who until recently worked as the skipper on the prawn trawler Rockhopper of Percuel.
"As soon as you step foot on a boat, it just grabs you. It's not a job – it's a lifestyle. It almost feels like it's a part of your soul. That's the best way to describe it. It gets into your heart.
"As soon as the alarm clock goes off, you know you're in for an exciting day – one way or another. You can take the man away from the sea but you can't take the sea away from the man."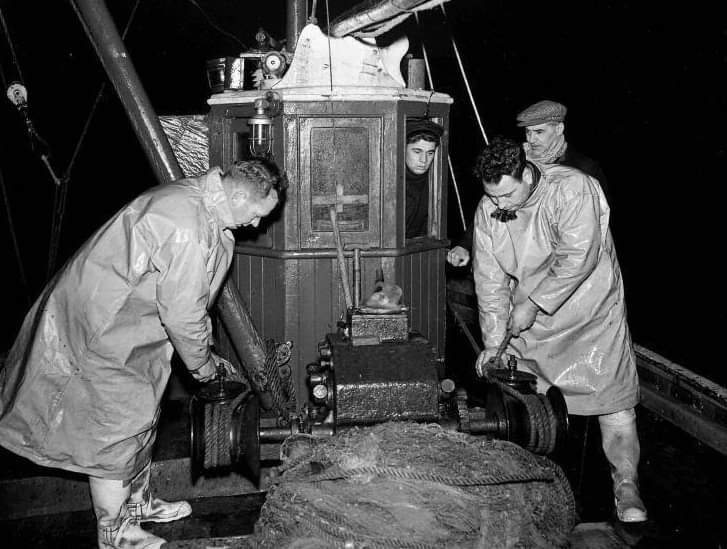 Barry remembers how his dad James would take him to see the boats leaving harbour. This passing of knowledge from father to son has been a tradition in Barry's family for generations, with Bruntons working as fishermen out of Dunbar harbour, in East Lothian, since at least the 14th Century. But Barry now fears he could be the last Brunton with "salt in his veins" – and he's determined to keep his ­family's legacy alive.
"Dad was a creelman for a long time, so he worked in the mornings, and then we would go down at night to watch the trawlers heading out in the evening," he said. "We would sit there for hours talking about the boats, him telling me how they fished in different ways, and sharing everything he knew."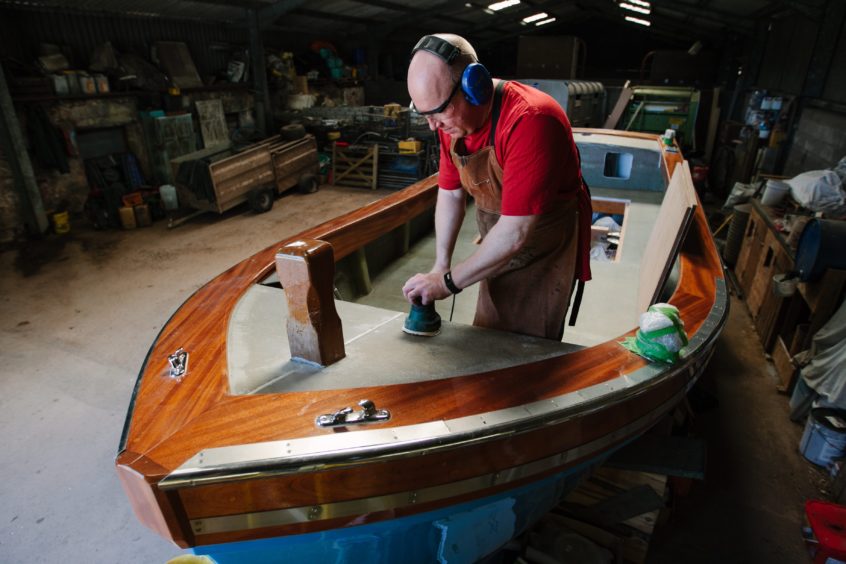 Barry is currently pouring his passion for the sea into a painstaking labour of love – the rebuilding of a Cygnus GM21 fishing boat, which he plans to launch as a small commercial fishing business, eventually selling direct to ­customers from the quayside.
The Lynsey B, named after Barry's wife of 13 years, is a traditional-shaped six-metre fishing boat, and will house a small fleet of creels when it is finally seaworthy. Although Barry admits he's not sure when he'll finally make it out to sea again, as the process of starting his new business has been tougher than he first imagined.
"Cygnuses are very good sea-keeping boats so I thought we would get one and try to keep it as traditional as possible. It's working out really well, but if I knew the amount of man hours I would have to put into it, I would have had the builders do a lot more for me in advance," he joked.
"Right now, I'm working seven days a week, for a minimum of eight hours a day. And I've been doing it for months! I'm seriously burnt-out. When will it be seaworthy? That's the big question everybody asks me. Every time someone asks me I'll say, 'Ah spring' then that becomes 'Maybe summer' and eventually, 'Hopefully autumn!' But by the looks of it, it's going to be winter now.
"I have always wanted to share the fishing experience with the public. Once we get out to sea and I start earning a wee bit, I can upgrade my camera equipment and start showing people exactly what happens out there.
"It'll be a real eye-opener – especially when they see the weather we deal with in winter. I love the job, it's just everything to me. I can't wait for the project to be finished, so I can get back out – I need that sea air in my lungs. My wife reckons I'll get seasick after all this time on land, but it's like riding a bike – you never forget."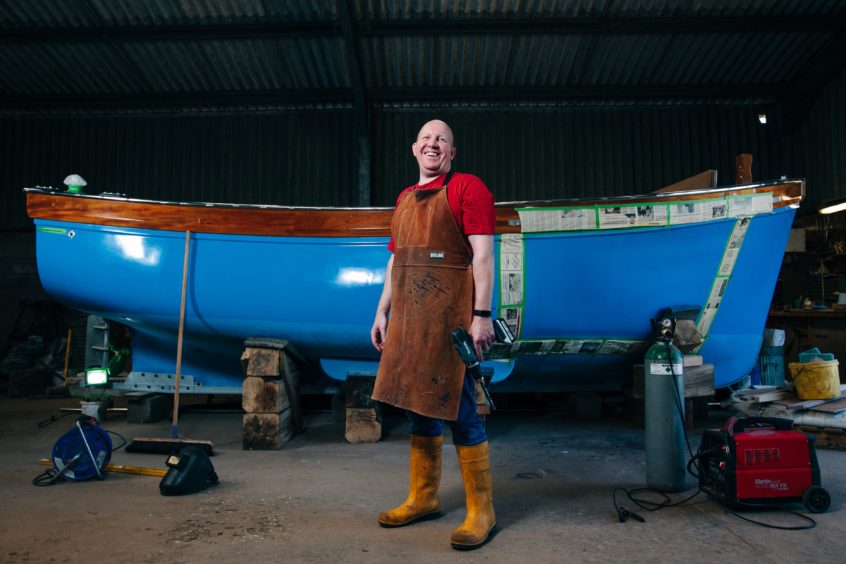 While working on his larger ­commercial fishing boat for 12 years, Barry estimates he would catch about 100 lobsters a day at the height of the season, using 200 creels. However, after downsizing to the Lynsey B, he will keep his fleet to a smaller 75 lobster pots.
Although fishing is a demanding profession ("After 12 years of getting up before the sun, I feel like I'm 90 not 45!"), Barry says he wouldn't trade the excitement of heading out to sea for anything.
With his children showing no signs of following in their father's footsteps, last year Barry teamed up with a photographer, Jeff Carter of MacLean Photographic, to begin a project that would see his decades of expertise committed to film. The pair began shooting videos showing the ins and outs of life on deck, and Barry's YouTube channel, One Man and His Boat, was born.
Today, Barry's videos reach ­thousands of viewers and the 45-year-old has become the first of his family to cast his net wider than Dunbar or even Scotland, with his no-nonsense, honest and often funny episodes attracting comments and messages from as far as Canada, New Zealand, Australia, and Japan.
"I'm the last of the line," said Barry, who is dad to Jordan, 23, Aaron, 20, and Kayla, 17. "My kids aren't interested in fishing, and that's why I thought starting the YouTube channel would be a good way to document my journey. I wanted to share the knowledge and passion."
With a renewed focus on the ­sustainability, provenance and freshness of produce in recent years, Barry also says getting an inside look at the Scottish fishing industry could encourage more people to shop for UK-caught seafood.
He continued: "The whole point of the channel is to share my experience with people who don't know very much about the industry – how we go about it, how the process differs now to what we used to do back in the day, and how sustainable it can actually be.
"Fisherman are trying to look after stocks – they want a living for the next 50 years, so they don't want to see the sea cleared up."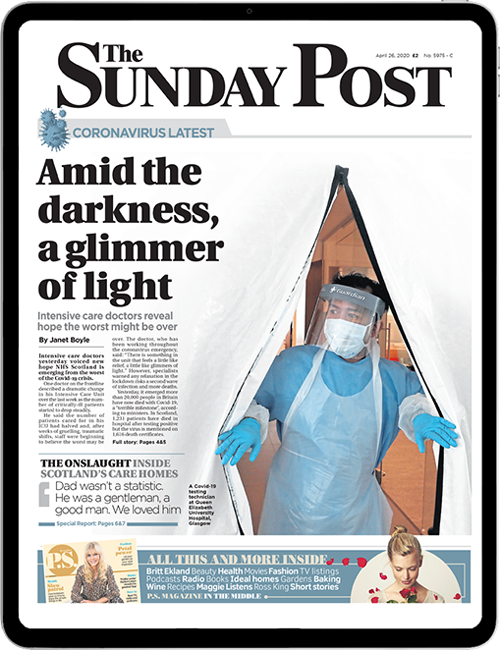 Enjoy the convenience of having The Sunday Post delivered as a digital ePaper straight to your smartphone, tablet or computer.
Subscribe for only £5.49 a month and enjoy all the benefits of the printed paper as a digital replica.
Subscribe