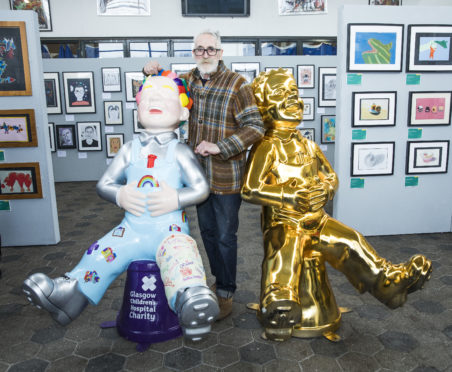 John Byrne cannot remember when he first held a pencil in his hand but he also cannot remember a time when he didn't.
The renowned artist's lifelong belief in the life-changing power of drawing is unswerving at 79 and so too is his passion for encouraging today's youngsters to draw.
And he has told The Sunday Post how the artist behind Oor Wullie and The Broons, Dudley D. Watkins, was his own childhood inspiration.
His National Drawing Competition has attracted more than 12,000 entries from schoolchildren across the country since 2014 and, presenting this year's prizes, he said: "I started this as I'd heard there was no drawing in schools because they didn't think it was of any importance. I thought that was absolutely ridiculous. There would be a kick-up if it was science or maths.
"Drawing puts children's imagination to work and they learn their space in the world.
"I'm not saying it should be any more important than any other subject but it should have its place in the curriculum.
"It lets you take yourself on an adventure on a sheet of paper."
John's work has, for decades, been seen and sold in some of the world's most prestigious galleries and museums and includes a striking 1970s portrait of his old pal Billy Connolly at the Scottish National Portrait Gallery.
And, he remembers, his passion for art has been with him since childhood although his early belief that his love of drawing was inerited turned out not to be quite right.
He explained: "During the Second World War my mum used to get cablegrams from my Uncle Pat who was in Burma. There were wee cartoons on them which he was meant have drawn.
"So I thought I'd got my talent from Uncle Pat but I eventually found out he'd bought Air Mail paper in the NAAFI and the cartoons were already on them."
By the age of eight, Paisley-born John was already taking a tram ride on his own on Saturday mornings to Kelvingrove Art Gallery and Museum in Glasgow, soaking up the works of inspiring artists.
And, he reveals, further inspiration came from Oor Wullie, The Broons and other classic DC Thomson favourites.
"Everything was an inspiration at that age and I used to save Lord Snooty and Desperate Dan for last when I was reading my comics," said John.
"I'd shut my eyes and turn the pages and then go back to them.
"I loved Oor Wullie and I distinctly remember the strips by Dudley D. Watkins.
"He was a wonderful craftsman who brought the mischief and adventures to life. They were wonderfully well-drawn. I could absolutely see the skill because they were more real and not as cartoony.
"There was less exaggeration and they were more lifelike."
That childhood connection means John is delighted to lend his support to the Oor Wullie Big Bucket Trail.
There will be 150 sculptures on display from June to September, forming Scotland's first national art trail.
At the end of the 11-week event, the statues will be auctioned off to raise millions of pounds for Glasgow Children's Hospital Charity, Edinburgh Children's Hospital Children's Charity and The ARCHIE Foundation, the organisations supporting nearly half a million sick children every year.
"I think it's a great idea," said John. "Oor Wullie must be just about the most popular boy in the world, so who better to help raise money?" The best works from the National Drawing Competition were put on show at the Tannahill Centre in Ferguslie Park where John presented the awards.
Aberdeenshire pupils came out top with Ailsa Lipp, a P4 pupil at Largue Primary, the overall winner, with runner-up Jack Esslemont, a P5/6 pupil at Aboyne Primary.
His visit was also a chance for John to lend his support to a drive to help transform Glencoats Park, known as the Privies. Fly-tipping has blighted the park but John is backing the efforts of locals to clean it up and win a better playpark.
Although virtually nothing of the Ferguslie Park John remembers from his childhood remains, his affection for his old neighbourhood runs deep.
"As a boy, life went on here at a great rate of knots. It seemed the liveliest place in the country."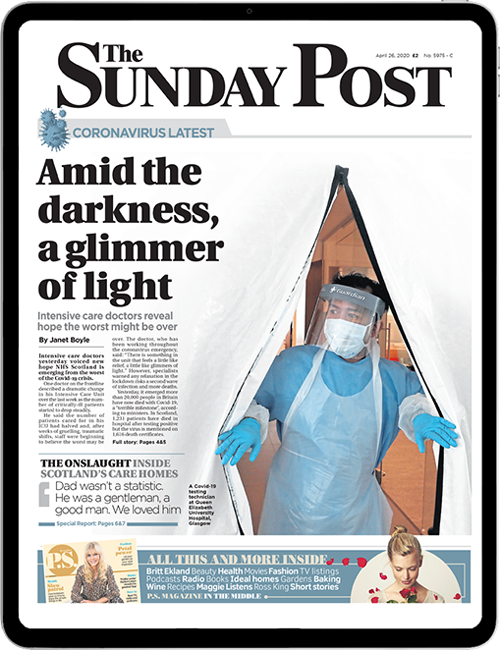 Enjoy the convenience of having The Sunday Post delivered as a digital ePaper straight to your smartphone, tablet or computer.
Subscribe for only £5.49 a month and enjoy all the benefits of the printed paper as a digital replica.
Subscribe