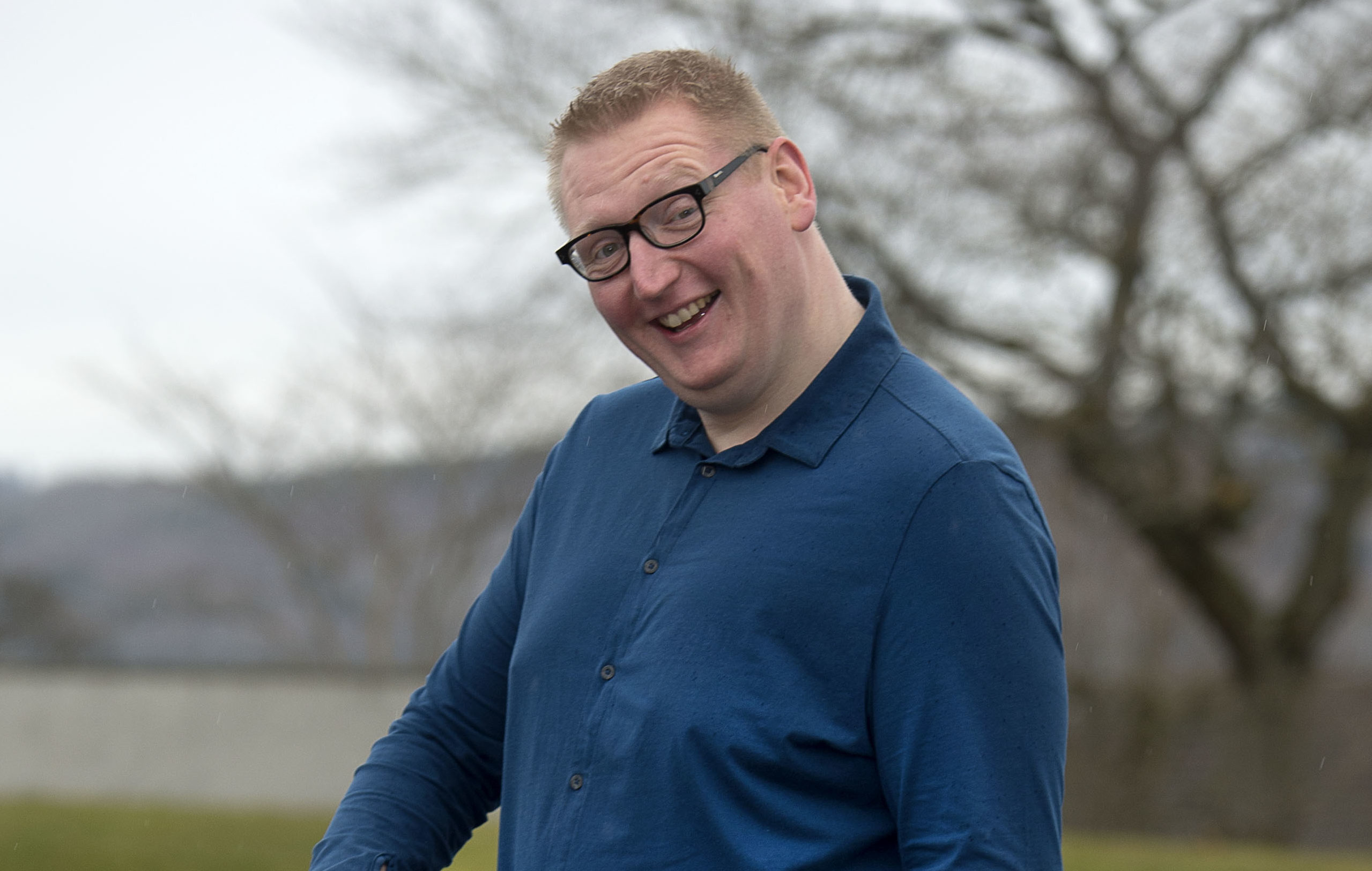 AN Inverness man who was "publicly shamed" into shedding seven stone in one year is sharing his weight loss journey online to inspire others.
Back in September 2016, a routine of takeaways and inactivity saw David Walker tip the scale at 27 stone.
But it was a "perfect storm" of public humiliation that spurred the 34-year-old to finally confront his food addictions and change his lifestyle for good.
Now, he's sharing the highs and lows of dieting through his website, Dinnspiration.
"It all started when I was a teenager. My mum ran a sweetshop in Jedburgh and I worked there after school," said David.
"I've tried various diets, like Weight Watchers, Atkins, Scottish Slimmers, Slimfast and the Cambridge Diet.
"It would work for a while but then I'd fall back into bad habits and the weight would creep back up.
"It got to the point where I was too heavy for my bathroom scales. They kept flashing up 'error'."
But the real tipping point came at a charity dinner David attended with work colleagues.
"I'd struggled to fit into my kilt and shirt. Both were too tight and I was feeling self-conscious," recalled the content director at Moray Firth Radio.
"The after-dinner speaker cracked a joke about my weight. I laughed along at first but later, he'd done an act where he ate one of a Cadbury Twirl two-pack.
"He walked over to me and asked if I was still hungry before throwing the Twirl down on the table. There was stunned silence. Everyone was looking at me. I was devastated.
"It took reaching 27 stone and being publicly shamed for me to realise something had to change."
David examined his diet and changed his attitude towards food. He started planning out his meals for the week in advance, cooking everything from scratch.
A work friend convinced him to try a personal trainer. Then he joined a gym and signed up for a men-only fitness project called Man Up.
The group camaraderie inspired David to increase his fitness levels and break his bad habits.
"At first it was tough because I started at zero exercise but I was determined. I kept at it. The key is taking your time and not getting disheartened," he said.
"When I first joined the group I struggled to keep up. The idea of a burpee filled me with dread. Now I can do ten in a row!
"We would share our meals on Facebook. Having other people to be accountable to really helped."
By counting his calories and exercising regularly, David lost nearly 100lb in 2017.
Now 20 stone, he lowered his BMI from 47.2 to 34.5, shed eight inches around his waist and went from a 4XL shirt size to XL.
He says the greatest feeling was being able to buy clothes on the high street, after using specialist online stores for five years.
But David's healthy living regime is far from over and he's working towards his goal weight of 16 stone.
To stay motivated, David launched dinnspiration.com at the start of the year.
He shares healthy, home-cooked recipes and posts updates about his progress.
"It's actually been quite cathartic," said the slimmer.
"I try to post one recipe and one blog entry every week, so it holds me accountable.
"If people have a tonne of weight to lose like me and feel like there's no way they'll shift it, I hope this will give them hope."
His key advice is to "look at your life, analyse every element and be honest with yourself about what needs to change".
"You have to be determined and stop looking for the quick fix because there isn't one," added David.
"I track calories and food and always know what I'm eating in advance. And I now use the self-service petrol pumps so I'm not tempted to buy chocolate bars in the shop.
"But as long as you factor it in, there's no reason you can't treat yourself on occasion."
And the results are worth it.
David added: "I feel fitter, stronger and have so much more energy.
"The only downside is it's costing me a fortune in new clothes!"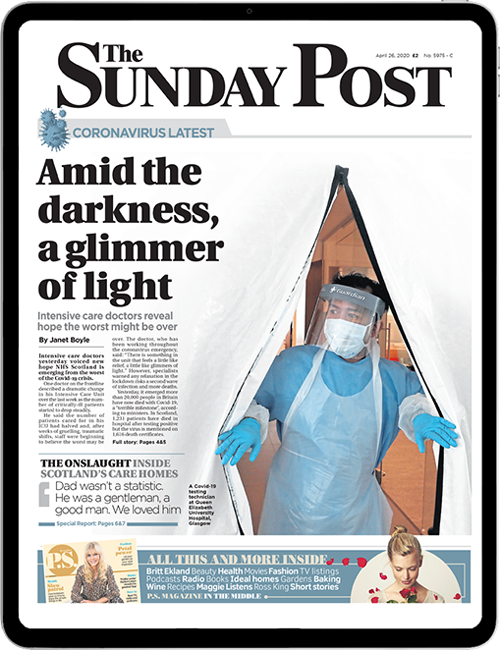 Enjoy the convenience of having The Sunday Post delivered as a digital ePaper straight to your smartphone, tablet or computer.
Subscribe for only £5.49 a month and enjoy all the benefits of the printed paper as a digital replica.
Subscribe