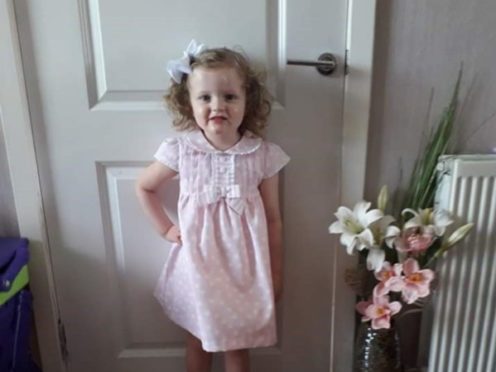 When Lori Mullen's healthy, happy and feisty toddler, Harper, first developed a high temperature last March, she put it down to a tummy bug.
But when a rash appeared on Harper's stomach that wouldn't fade when Lori rolled a glass over it, alarm bells sounded for the young mum from Bo'ness in West Lothian.
She immediately called an ambulance but a doctor at Larbert Forth Valley Royal Hospital diagnosed Harper with a stomach bug because she had diarrhoea, and opted not to do urine and blood tests.
The next day, Lori was relieved to see Harper's rash had disappeared, her temperature was down and she was feeling a little better.
Within hours though, everything changed.
Harper's lips suddenly turned blue and her skin became blotchy. On the way to their local GP, another rash blazed across her back and she later collapsed in the surgery.
Harper was given penicillin and rushed back to hospital where doctors struggled to administer intravenous fluids as her veins rapidly collapsed.
"They were trying to drill into her legs and she was still conscious at that point. We were told they would put Harper into a coma while they tried to transfer her to the Royal Hospital for Children in Glasgow and were asked to leave the room," said Lori, 34.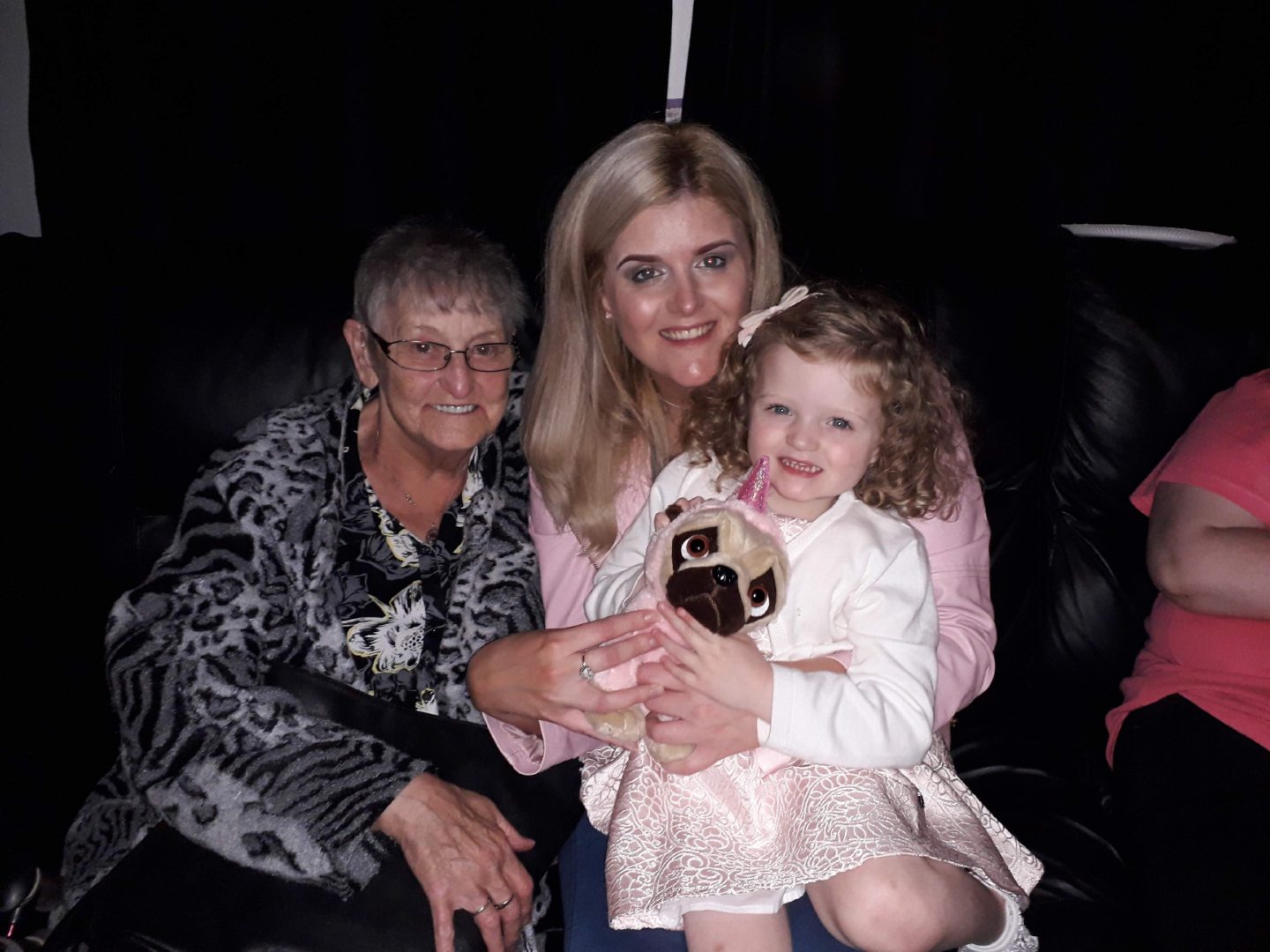 "A nurse came out and told us that Harper's heart had stopped beating. We stayed with her as they tried to resuscitate her. Her arm had gone black and it was starting to go up her face. At that point, I knew it was sepsis. After 45 minutes, my baby girl was gone. It happened so quickly. She died with a smile on her face."
Within 36 hours of developing a high temperature, Harper passed away surrounded by her parents and grandparents. She was the victim of the deadly blood infection, sepsis, which kills an estimated 4,000 children aged under five in the UK every year. However, experts warn this figure could be much higher as sepsis symptoms often present as other illnesses, therefore the condition is not always recorded as an official cause of death.
Sepsis occurs when the body overacts to an infection and produces widespread inflammation that severely damages tissue and organs, leading to shock, organ failure and often death. It is essential to catch the condition early but it can be very hard to diagnose, even for medical professionals.
A post-mortem revealed that Harper had Strep A, a bacterial throat infection that many people carry without symptoms.
"Sepsis was never even mentioned at the hospital until it was too late. It seems to be often overlooked. I want that to change," added Lori, who is also mum to Cayden, 13.
Lori is sharing her heart-breaking story so that more parents and grandparents are aware of sepsis and can spot the warning signs before it is too late. She urges parents to always consider sepsis and not to hesitate in advocating on a child's behalf for further tests.
"Harper was so full of life. She loved animals, dancing, getting dressed up and rolling about in the mud. She was only three. Her death could've been prevented," added Lori.
"I don't want this to happen to anyone else. I go back over it every night in my head and wish I'd done more. If they'd kept her in hospital or done more tests she might still be here.
"I had actually read up on sepsis a few weeks before but the doctor told us it was nothing life-threatening.
"I can't believe I was lying there on the Friday night and she was dying in front of me. Harper's symptoms were not straightforward. She was awake, alert, running about and still going to the toilet.
"If it wasn't for her lips turning blue, I wouldn't have known there was anything wrong with her. It's important parents know to ask doctors if it could be sepsis and doctors need to always consider it as a possibility. Harper didn't seem like a child who was gravely ill until it was too late."
Dr Colin Begg, a consultant paediatrician at the Royal Hospital for Children in Glasgow, says that, despite renewed efforts to raise awareness, "sepsis can still be very challenging to diagnose, particularly in the early stages."
He added: "There are key symptoms but it can often be down to a gut feeling for the parent or doctor that something isn't right. If a child or patient isn't acting or responding as normal, be alert to the possibility it could be sepsis and seek immediate expert assessment."
Scottish charity, Sepsis Research, is the only charity in the UK dedicated to sepsis research and aims to highlight the deadly but preventable condition to the public and medical professionals.
"Harper's case is a tragic example of how sepsis can attack everyone from the youngest babies to the elderly," said Colin Graham, Sepsis Research's chief operating officer.
"That is why we are helping fund research at Edinburgh University's Roslin Institute, a project which will help find better ways of treating this infection so patients and their families don't suffer the same trauma others have."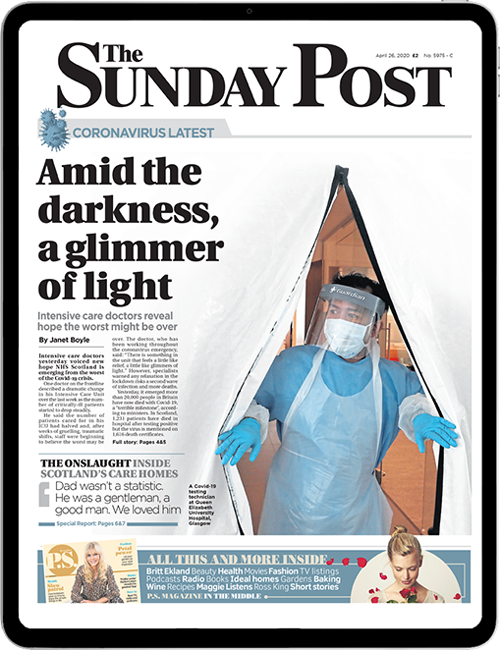 Enjoy the convenience of having The Sunday Post delivered as a digital ePaper straight to your smartphone, tablet or computer.
Subscribe for only £5.49 a month and enjoy all the benefits of the printed paper as a digital replica.
Subscribe