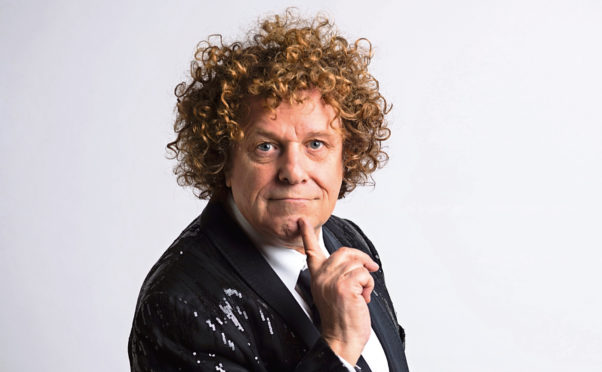 Considering he just turned 71, interviewing Leo Sayer is an eye-opener.
For one thing, his speaking voice sounds as young as his singing voice – about 25 – and he still has the enthusiasm for life and music that you normally only find in a teenager.
Born in post-Second World War Sussex but with Australian citizenship since 2009, Leo has had an incredible life and career, and even the reason behind his famous curly hair involves an astonishing story.
"I was a teenager, working as a hotel hall lift porter in Brighton, and a fire started during a toy fair," he recalls.
"The whole second floor went up in a ball of flame, and I took my lift up to get the people out. Most of my hair got burned off and I think that's why it is still so curly.
"But I managed to get two or three people out of the place. Sadly, I was also the last person to see two of the people I couldn't save.
"I was dragged out through the window by the fire people and I just saw them dying."
Despite multiple Top 10 and No 1 hit singles across the world, Leo considers himself an album artist.
He made his latest album completely by himself, in his Aussie studio, but he has also recorded with the greatest musicians on the planet, and always insisted on doing things his way.
"The funny thing about recording When I Need You was that the producer, Richard Perry, was a bit itchy about doing the song, because he thought it was a bit soppy!" says Leo, of a single so big that it was No 1 in the USA and UK in 1977 and he had to perform it on everything from The Muppets to Top Of The Pops.
"I was pushing it like mad, because I knew it was a smash hit. We did lots of versions before we nailed it, even a kind of blues version with Booker T. & the M.G.'s! I have never heard that since, and I would love to, but Richard Perry has got it hidden somewhere.
"It sounds easy to say it now, to mention people like Steve Cropper and Donald 'Duck' Dunn from Booker T. and say they were also the musicians on one of my later albums.
"But when I first went over to America, it was an absolute shock for me, to be put into the studio with some of the greatest musicians on Earth.
"There were people like Larry Carlton, Steve Gadd, Jeff Porcaro, Steve Lukather, Willie Weeks. Richard Perry just always picked the best musicians.
"I was this young singer, and the funny thing is that as soon as I met these guys I just connected with them. It just felt like home.
"Of course, with guys like that you realise you have to be at your best, but I love challenges. My life has been about challenges.
"Listen, it was a great enough challenge having Adam Faith as my manager, coming up to his expectations of me."
A man who knew a thing or two about being a pop star, Faith was Leo's first manager and helped him find success.
"The fame could have been bigger, and that is mostly down to rip-offs," says Leo, who attended Faith's funeral back in 2003.
"When Adam decided he wasn't very interested in carrying on working with me but I was still very interested in carrying on working with him, he just did anything he could to shrug me off.
"Whenever I played concerts, it wouldn't just be his percentage he would take. He was taking half the concert money.
"It all got found out, but you know, that's sometimes the price you pay for getting on the music wagon. Ask the Bay City Rollers about their old manager, or The Beatles or Stones!
"If you took them aside and said, 'Really, do you regret going with him?' they would say, 'No, because he made our name.'
"Sometimes you've got to get into bed with someone you'd call – well, I don't call Adam a rogue – I just call him a wide boy.
"At the end of the day, this is a business where it is very easy for sharks to make more money than the artists.
"That's often been the story of my life, but at the same time they'll never take the music away from me. I still have the rights to the songs."
How did Faith, who had dominated the charts for large parts of the 60s, been idolised by his fans, hook up with the young Leo Sayer, keen to listen, learn and become a star, too?
"I was a 'young talent' as it were, and I had met songwriter David Courtney, who had at one time been Adam Faith's drummer.
"After I had gone to an audition held by David, he singled me out and we started writing songs.
"He didn't have that many contacts, but then he said, 'Let's go and see Adam.'
"Immediately, we were in the studio and Adam was talking to record companies on my behalf.
"Things happened very fast. Adam was a crazy guy, incredibly entrepreneurial, incredibly courageous, feared nothing.
"You hang on to the shirt-tails of someone like that, and he's going to take you places. It was exciting!"
Another guy who was already an established English music legend was Who singer Roger Daltrey, who was trying to make his own solo album just as Leo was trying to break into the big time, too.
It was via Adam Faith that they met in Daltrey's studio, and Roger fell for the whole Leo Sayer style and some of his songs.
"I was making my first album in 1972 with Adam Faith, and we needed a studio," Leo recalls. "We first went off to The Manor Studios, which was Richard Branson's place where they were doing Tubular Bells at that time.
"We would use the studio when Mike Oldfield was kind of running out of ideas, as it were, so we were slotted in there but we needed another studio to finish off a few more songs.
"Then a guy called Keith Altham, who was an amazing publicist for The Who, Stones and Led Zeppelin and is now a bit of a legend, told us, 'Look, I'm working for Roger Daltrey. He's just built a new studio down in his place in Sussex.'
"Roger was totally intrigued because Adam Faith had been born in the same street as him.
"They had never met, though, and he really wanted to meet Adam. I think Roger's angle was, 'Yeah, let's have this new guy down, cos I'll get to meet Adam!'
"We turned up, the studio was great, and we recorded three or four tracks. In fact, we recorded The Show Must Go On there.
"About a week later, Roger said to us, 'Look, I love these songs so much. Could you write me some?'
"Feeling very prolific, we had held back a lot of extra songs we had written, so we said of course we could.
"Giving It All Away was one of them. Roger released it as a single, and it went high into the charts. He also recorded another of ours, One Man Band.
"He then toured with The Who, but he was always telling everybody about his solo album because he was so proud of it.
"Roger kept telling people, 'Wait till you hear this young guy who's written all these songs.' Suddenly I had this wonderful publicist in Roger Daltrey!"
Didn't Leo worry that he might literally be "Giving It All Away", and that others would have the hits, leaving him with a few songwriting credits but no hits of his own?
"No, not at all," he insists. "We held up the release of my album to let his one come out first.
"It worked out well, and meantime I was doing lots of shows and getting all the road experience I needed. By the time my album came out, I was road-ready.
"In 1973, we were part of the Roxy Music tour. Funnily enough, The Show Must Go On rocketed up the charts, beating Roxy's own single!"
Leo's new album Selfie is out now, and you can catch him on his current UK tour.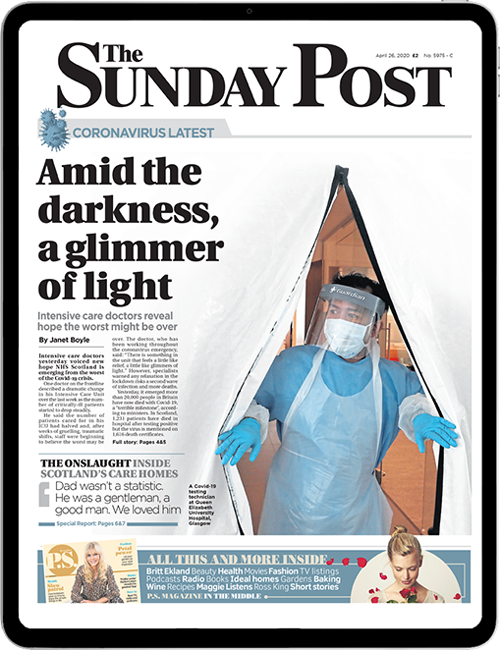 Enjoy the convenience of having The Sunday Post delivered as a digital ePaper straight to your smartphone, tablet or computer.
Subscribe for only £5.49 a month and enjoy all the benefits of the printed paper as a digital replica.
Subscribe