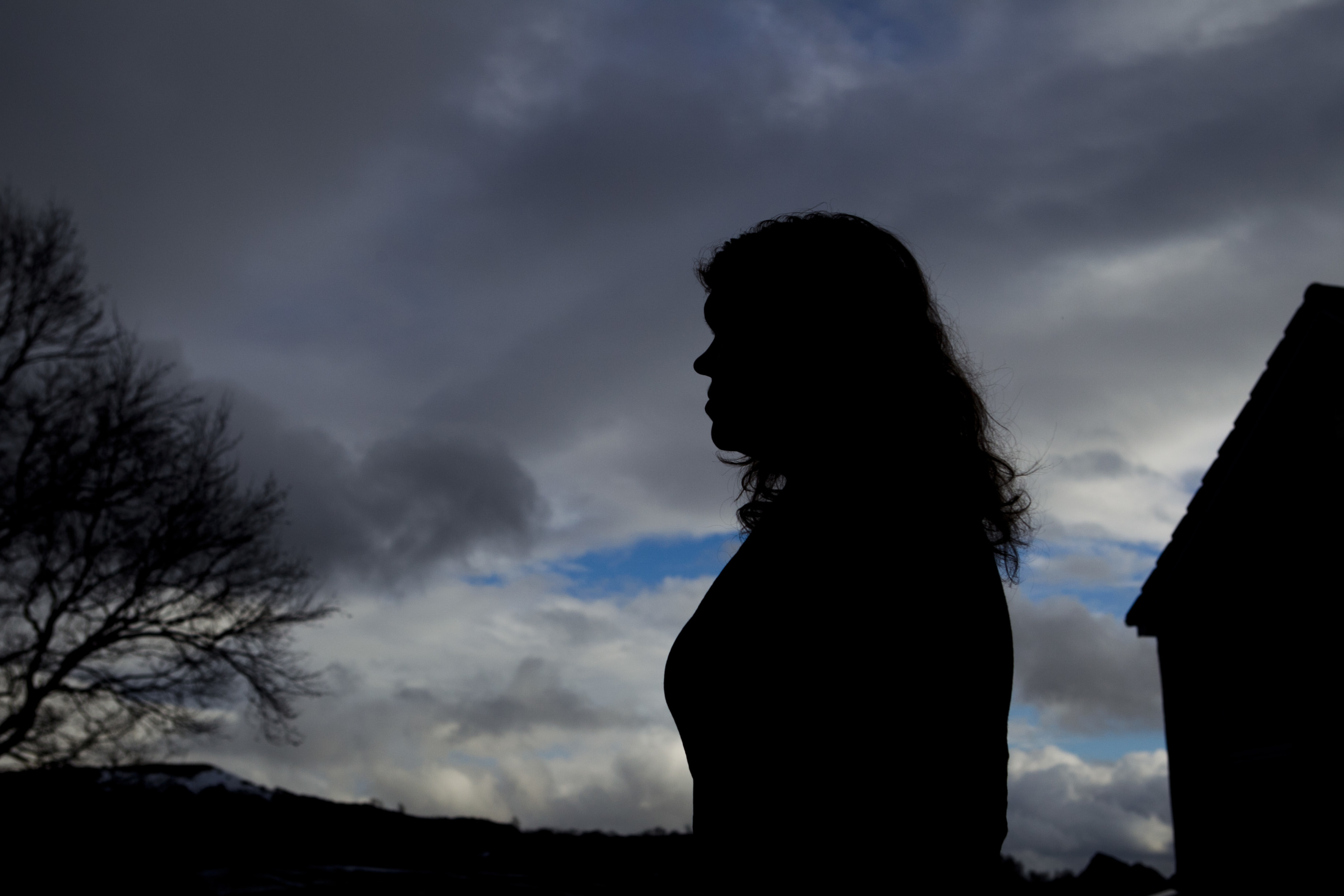 DETECTIVES have launched an investigation into a religious sex cult operating in Scotland, we can reveal today.
Police Scotland confirmed an inquiry into the Children of God cult, which operated around the country in the 1980s and '90s.
The inquiry can be revealed just weeks after Alexander Watt, the first British member of the cult to stand trial for child sex abuse, was convicted in Scotland.
In a harrowing interview, his daughter Verity Carter today breaks her silence to reveal her years of abuse in Children of God communities around Scotland.
The cult was founded in 1960s California by David Berg, whose teachings encouraged sexual relations between children and adults. He died in 1994 while on the run from the FBI.
Detective Chief Superintendent Lesley Boal yesterday confirmed an "ongoing investigation" into the Children of God.
---
My Hell on Earth 
A sex cult survivor has spoken for the first time about the abuse she suffered while growing up in the notorious Children of God sect.
Verity Carter was repeatedly raped and abused, forced on to the streets to trick people into donating money and taught how to conceal her torment from social workers and teachers.
Verity, now a 38-year-old Edinburgh mum, said: "My earliest memories are from the age of four, being abused by my own father.
"He would touch me and kiss me in a way that made me feel so uncomfortable. I would cry and beg him not to.
"If I complained, I was told that I must have a demon inside me because sex was love, and love was what God wanted us to show each other.
"I was not even old enough to go to school at that point but there was far worse to come."
Verity was brought up until the age of 15 in the Children of God, which was started by David Brandt Berg in California in 1968. By 1972, there were 130 communities scattered throughout the world, and in Scotland operated in Renfrewshire, Lanarkshire, Ayrshire and Edinburgh.
Hollywood actors Rose McGowan and Joaquin Phoenix were among those born into the cult. They have talked about their early childhood experiences in the sect which has since changed its name to The Family International.
Berg, who went on the run after the FBI launched an investigation into sex abuse, liked to be called Moses, or Mo, and preached a distorted Biblical rhetoric which, they claimed, justified their abuse of women and children.
Verity said: "My father, at least, did not rape me and would often even be 'kind' to me.
"The worst abuses, the rapes and numerous sexual assaults, came from others within the communes we were forced to live in around Scotland, right under the noses of the authorities.
"I can remember all their faces still, but the cult was very clever. Most did not use their real names, but the names they were given, usually Biblical.
"I was called Rejoice, although I had little to rejoice in."
Berg, a bearded Californian preacher, demanded women go into communities as "bait" to engage men in sex to draw them into the cult, a former practice known as "flirty fishing".
Verity said: "Those women would get pregnant and their children would be known as 'Jesus babies', and growing up I met a number of them.
"The outside world was referred to a 'systemites' and we were taught as soon as we could talk that they were not to be trusted.
"Our homes were filled with pornographic pictures and teachings from Grandpa David, and the systemites were never to see them or we were warned we would all be taken away from our families, put into children's homes and probably murdered.
"We were just children, but we were told it was our responsibility if our cover was blown.
"We had to present ourselves to the public at all times as happy smiley children who loved God, nothing else.
"If anyone asked questions, we were told to say we loved God and we wanted to be missionaries.
"The truth was that unspeakable things were being done to us in the name of a perverted old man cashing in on the money we'd be sent out to collect most days.
"On a good day, I could collect up to £400 by smiling and just asking people if they loved God. I was too young and naïve to question it, but I wonder where all the millions of pounds collected all over the world ended up."
Verity was only briefly sent to school – cult leaders feared teachers would discover what was going on – and if an inspector was to call at their community, incriminating evidence would be hidden in advance.
She said: "I was taken out of school because the elders thought I might blurt out something and bring unwanted attention. My mother taught me and we'd get home visits from inspectors, but they were woefully inadequate.
"We'd know when the inspectors were coming, all the pornographic books were hidden away and we'd be cleaned up and rehearsed what to say until we were word perfect.
"The school inspectors, social workers, and doctors who all saw us, were all fooled. Nobody seemed to want to ask questions and risk asking something that might 'upset' our religion.
"None of us dared say anything that would cause concern or we'd be beaten and punished for weeks."
Sunday Post View: Abusers should pay for their heinous crimes
Berg's teachings were often issued in the form of comic style books, with topics such as "The Woman Who Wouldn't", a tale warning of dreadful punishment for a women who refused to have sex. Other teachings included 'God Loves Sex … The Devil Hates It', and Berg would state the Hitler was an 'avenging angel' helping rid God of 'bad people.'
Verity added: "I was told I wouldn't live beyond 10, that I was an End Time Soldier, and it would be our glorious destiny to be raped and tortured in the name of God."
She said other cult members would regularly visit, and they were "drilled" to be able to evacuate a home within minutes, with a bag ready packed, leaving nothing behind for the "systemites" to use against the cult.
Sandy Brindley of Rape Crisis Scotland, who has supported Verity, said: "Changes to the law which allow child abusers to be pursued by UK authorities in other jurisdictions represent a step forward.
"However it's important to recognise such crimes occur much closer to home on a regular basis."
In 1989, Verity's father, Alex Watt, left the cult, leaving his children with their mother, who remained a member. Verity said she continued to suffer years of abuse until, at the age of 15, she could stand it no longer.
She said: "Something inside me snapped. I refused to allow the sexual abuse to continue. I had a huge row with my mother and the elders.
"I was terrified. But I knew I could not continue living like that."
"I sincerely hope that by speaking out others may find the courage to come forward too and shine a light on what really happened.
"It cannot happen again."
Probe chief: We want to speak to the other victims
Police are investigating a religious sex cult operating in Scotland in the 1980s and 1990s, we can reveal.
Senior officers confirmed claims of sexual assaults on women and children by members of the Children of God sect are being probed.
Their inquiry can be revealed today as a survivor of the cult breaks her silence after her father became the first member to be convicted of child abuse in Britain.
Verity Carter has bravely given up her anonymity to reveal her years of torment in the cult where she was repeatedly abused.
Ms Carter, 38, told how the children in the cult were ordered to conceal their ordeal. She said: "We had to present ourselves as happy smiley children who loved God, nothing else, but unspeakable things were being done to us."
Her father Alexander Watt, 68, of Ayrshire, was sentenced at Paisley Sheriff Court last month after admitting four charges of sexually abusing Verity and another child. The father of 10 was given 240 hours of community work, ordered to attend a rehabilitation course and placed on the Sex Offenders Register.
Prosecutor David McDonald said: "Publicly available information of the organisation, which is also supported by the complainers and witnesses in this case, suggest this was a 'sex cult'. The organisation believed in 'free love'. There appears to have been no strictures on sex, regardless of age or relationship."
Defence lawyer Joe Barr said: "His plea of guilty is sincere, regretful, and apologetic. He left the cult in 1989."
Expert Ian Haworth, of the Cult Information Centre, said: "This is the first criminal prosecution of the Children of God members I have heard of but hopefully not the last."
Police Scotland's senior child abuse officer, Detective Chief Superintendent Lesley Boal, said:
"Due to an ongoing investigation into reports linked to the Children of God group we are unable to make any specific comment.
"We would encourage anybody who has been the victim of abuse to contact the police.
"Within our local and national child abuse investigation units we have specialist officers who will listen and robustly investigate reports of child abuse no matter who was involved, where it took place or when it happened."
---
Self-styled guru died on run from FBI
The Children of God cult was the creation of Californian David Berg in the late 1960s.
By the 1980s the cult claimed to have 10,000 full-time members in 130 communities around the world.
Hollywood stars Rose McGowan, River and Joaquin Pheonix were born into the cult.
McGowan's parents Terry and Daniel, were involved with the cult in Italy but quit when the sect began openly advocating sexual relations between children and adults.
The actress, 44, spent her first nine years in the cult and has described how she began to rebel against them.
She said: "At a very early age, I thought, 'These beliefs are absurd'.
"Like in most cults, you were cut off. There were no newspapers, no television. You were kept in the dark so you would obey. It was not a wealthy existence.
"I remember watching how the cult's men were with the women, and at a very early age I decided I did not want to be like those women. They were basically there to serve the men sexually."
The cult eventually came to the attention of the FBI and Berg, under investigation for incest and child abuse, went on the run. He was still a fugitive from the FBI when he died in 1994 in Portugal.
Berg's own daughter Debbie also escaped, revealing she had been abused by her father. Bad publicity forced the cult to repeatedly change its name, first to The Family and later to The Family International. After Berg's death, one of his wives Karen Zerby took over the running of the organisation.
They say the organisation is now an online network of approximately 1900 people in 80 countries.
A spokesman said: "Although the Family International has apologised on a number of occasions to former members for any hurt, real or perceived, that they may have experienced during their membership, we do not give credence to tales of institutionalised abuse."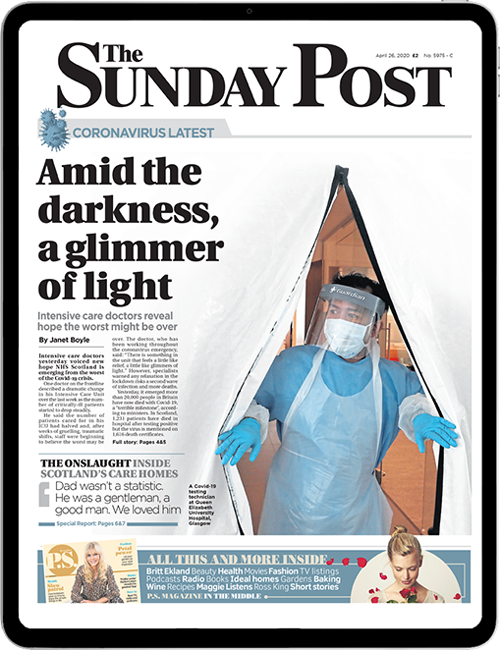 Enjoy the convenience of having The Sunday Post delivered as a digital ePaper straight to your smartphone, tablet or computer.
Subscribe for only £5.49 a month and enjoy all the benefits of the printed paper as a digital replica.
Subscribe