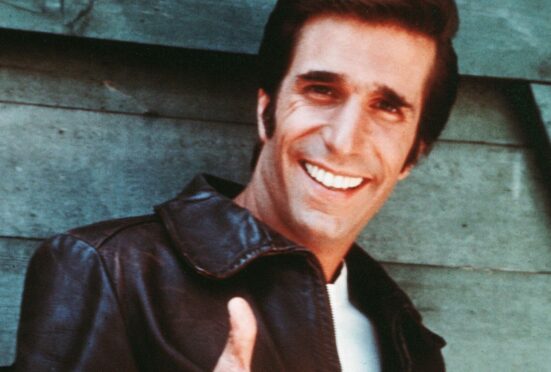 Any time I encounter a computer or piece of technology that doesn't work I like to give it a thump.
It's a move I like to call "The Fonz" although, unlike in Happy Days when the character would fix the malfunctioning jukebox in Al's Diner, it never works.
I'm simply not as cool as Arthur Fonzarelli, or the man who played him, Henry Winkler.
He's back in one of my favourite shows, Barry, about a man trying to make it in LA as an actor; the only problem being he's also a hitman.
The show is both very dark and very funny, with silly laughs alongside brutal killings, and Winkler steals the show as Barry's self-important acting coach.
Henry was one of the first big stars I interviewed when I came to LA for the first time in the '90s for BBC TV show Pebble Mill.
The first thing he taught me was always stand to the right of the person next to you when you're photographed…because people read from left to right and you'll be looked at first. If you see me on the left in a photo you'll know why! He was also the most gracious of men, generous with his time and only too happy to talk about those Happy Days and The Fonz, too.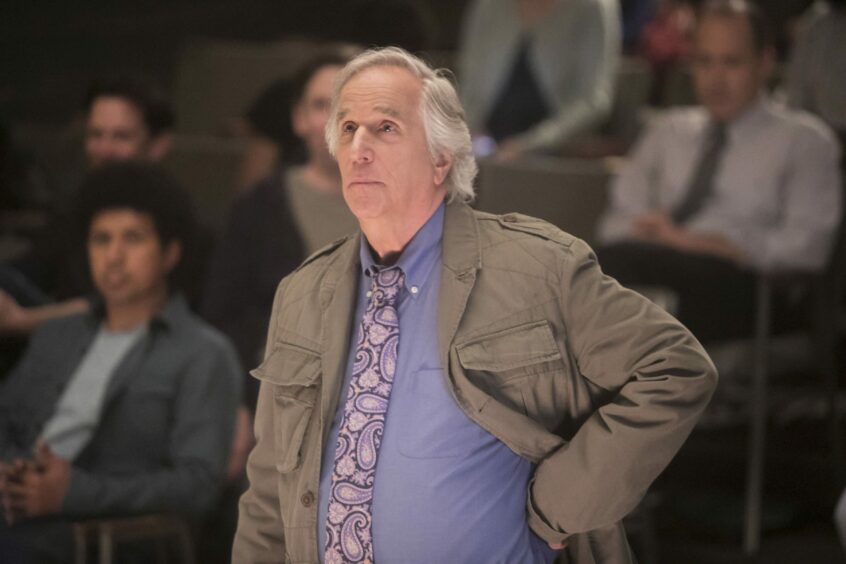 He told me he'd just overseen a huge memorabilia auction.
"I found out I'm a hoarder," he said. "I went into my closet and there were 27 boxes filled with things I had no idea that I had."
And, of course, the famous Fonzie jacket was part of the auction. It sold for $75,000 and also came with two white T-shirts! What a bargain. I hope Primark is paying attention.
"It was one of the original leather jackets," added Winkler. "The first year I actually wore a yellow jacket. The first leather jacket was stolen. They actually made six and put them under lock and key.
"One's in the Smithsonian. The brilliant director of Happy Days and Pretty Woman, the late Garry Marshall, had one. I had two. And one we ripped the lining out when I did the water skiing in the famous Jump The Shark episode so I could have a life jacket on!"
Funnily enough, that episode is what prompted the expression, when people feel a show is past its prime, that it has "jumped the shark".
Winkler, who also appeared in Parks & Recreation, is as wonderful as ever in one his best roles in Barry, and he's under strict instructions not to spoil anything after two series where Barry has become mixed up with his disgruntled ex-boss and the Chechen mafia.
Winkler is enjoying his renaissance and, incredibly for someone who performed in one of the most loved shows of all time, describes Barry as the best work he's ever done.
"OK, I have a list of what I can say," he laughed. "It's on HBO, it starts this month, I know that Barry killed the love of my life, and there is a lot of running and I am more of a mature person."
For me he's ever young and, as the Fonz would say: "Heeeey!"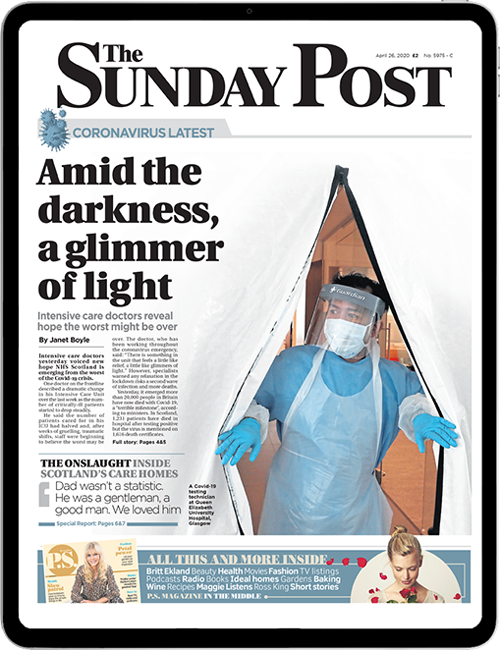 Enjoy the convenience of having The Sunday Post delivered as a digital ePaper straight to your smartphone, tablet or computer.
Subscribe for only £5.49 a month and enjoy all the benefits of the printed paper as a digital replica.
Subscribe