MY grans gave me lots of generous presents.
But I don't remember either ever giving me the rights to a play.
That's exactly what Mathew Pritchard received for his ninth birthday from his grandmother.
Now, aged nine, I'd have preferred a book about Spitfires or some Airfix soldiers.
But then, Mathew's gran was none other than Agatha Christie, and the play in question was her record-breaking The Mousetrap.
"I do not, I'm afraid, remember much about the actual presentation — if there was one," admits Mathew, whose charitable trust uses the royalties from the play to fund various artistic endeavours.
"And probably nobody realised until much later what a marvellous present it was.
"But it is perhaps worth remembering that my grandmother had been through many times in her life when money was not plentiful.
"It was therefore incredibly generous of her to give away such a play to her grandson.
"In 1952, her books were only approaching the enormous success that they have now become.
"It is also a mistake to think of her generosity only in terms of money.
"She loved giving pleasure to others — good food, a holiday, a present, or a birthday ode.
"She loved enjoying herself, and also to see others around her enjoying themselves."
The Mousetrap has been running in the West End since it opened in 1952.
And while other Christie plays have enjoyed huge success there and on tour since, none has approached that world-record mark.
But Mathew reveals: "I think she always had a love/fright relationship with the theatre.
"Although I am sure she found the experience very wearing, she always enjoyed other people's enthusiasm for her plays.
"I went to The Mousetrap several times with her in varying company — family parties, girlfriends, and the Eton cricket team when I was captain in 1962.
"I would say we all enjoyed the play and my grandmother's company in equal measure.
"But she was enthusiastic about other people's plays as well, about archaeology, opera and perhaps above all about food!
"In short, she was an exciting person to be with because she always tried to look on the good side of things and people — she always found something to enthuse about.
"When I had the pleasure of taking my own children, aged 12 and 11, to The Mousetrap for the first time, they enjoyed it tremendously.
"They crossed off assiduously in their programmes those whom they thought couldn't have done it and the real culprit was excluded at an early stage!
"It was a great evening for me and would have been, I'm sure, for my grandmother, had she been there.
"It tells us something about the success of the play, too. It has so much for everybody — humour, drama, suspense and a jigsaw puzzle, suitable for all ages.
"Regrettably, not too many plays can say the same, and I sometimes feel that actors and actresses, anxious like everybody else for employment, must wish that there were more plays with universal appeal like this."
The Mousetrap is touring the UK until December and is at Glasgow Theatre Royal from September 12-17. For information, visit www.atgtickets.com
---
READ MORE
Is Agatha Christie's And There Were None the best crime novel ever?
Carry On star Anita Harris rolls back the years in Rehearsal For Murder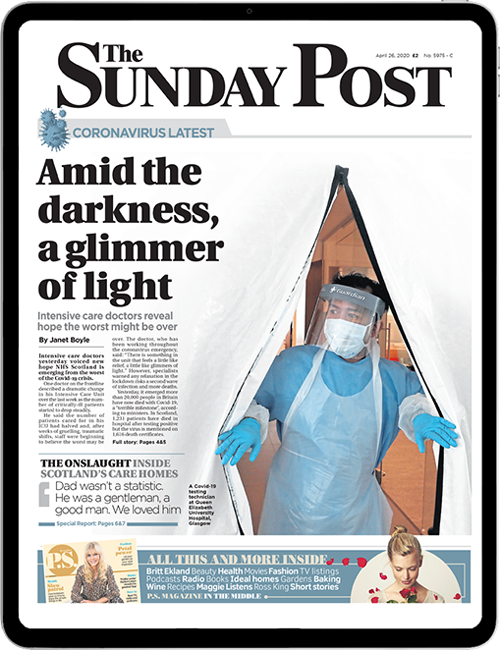 Enjoy the convenience of having The Sunday Post delivered as a digital ePaper straight to your smartphone, tablet or computer.
Subscribe for only £5.49 a month and enjoy all the benefits of the printed paper as a digital replica.
Subscribe