Alex McLeish knows from experience that winning silverware in your first season at a major club is priceless.
It gets the boardroom, a squad of players and demanding supporters onside.
Big Eck managed to do it at Rangers in 2002 when he won the League Cup and Scottish Cup within six months of taking over.
He followed it up with a Treble in the following campaign, when one of the players who the Light Blues sweep aside all before them was Mikel Arteta, a £4-million signing from Barcelona.
Two decades on, the Spaniard now finds himself in a similar position to the man who brought him to the UK.
Arteta is now in charge of Arsenal, and on Saturday he has the chance to win the FA Cup in his first season at the Gunners, when they take on London rivals, Chelsea, at Wembley.
McLeish, who won the League Cup with Birmingham City in 2011 at the same venue, will also have another interest in the game.
Kieran Tierney, a player he managed with the Scotland national team, is a certain starter for Arteta's team.
McLeish wants to see both his former players succeed – but thinks Frank Lampard's men are more likely to emerge victorious.
He told The Sunday Post: "I've followed Mikel's career, and for him to beat Pep Guardiola's Manchester City in the semi-final, that was a fantastic achievement.
"He clearly has a formula and a plan and sticks with it.
"You can see that, for example, with him keeping David Luiz at the club.
"The Brazilian is very comfortable playing in a back-three, and was phenomenal in that formation for Antonio Conte's Chelsea when they won the league three years ago.
"During his career, Mikel was an exceptional footballer.
"He was a name on a list we inherited from Dick Advocaat. Barcelona were his parent club, but he was on loan at PSG.
"I sent my assistant, Andy Watson, to France to watch him, and he reported back that Mikel was very comfortable in the No. 6 role.
"But we had Barry Ferguson in there, and nobody was going to take his place.
"One of the things we wanted to do when we took over from Dick was to quicken up our style of play, and get into opposition defensive areas faster.
"We knew Mikel had great technical ability. I spoke to Ronald de Boer about him, and he told me how highly Barcelona thought of him.
"So we wanted to bring him to Rangers, and our thoughts were to play Mikel in left midfield, and let him come inside to a more central area, which would allow Arthur Numan to bomb on down the left.
"After we signed him, that tactic worked well.
"From the moment he arrived at Rangers, it was obvious he wanted to listen and learn.
"He was intelligent, and never caused us a moment of trouble.
"Mikel played a big part in our success in 2003. He had a few assists, a few goals and also scored a late penalty on the final day when we beat Dunfermline at Ibrox to win the League.
"We had some brilliant players in that team, and Mikel reaped the benefits of playing with them.
"A number of the top players left in the following months, and we struggled. Barry went to Blackburn Rovers, which led to Mikel moving into the central area for us.
"He moved around after that and had positive times at Everton and Arsenal. I was not surprised by the success he achieved as a player.
"But when I first met him, I couldn't have told you that he was a coach in the making. He was too young for that.
"Obviously he developed an interest through his playing career, and became assistant to Pep Guardiola at Manchester City.
"Listen, my God, if Pep rates you highly and wants you by his side, then you must know your onions.
"To have that time there at City must have been invaluable to Mikel. What an education, indeed.
"Now he's his own man at Arsenal, and that is totally different from being an assistant. But Mikel appears to be heading in the right direction."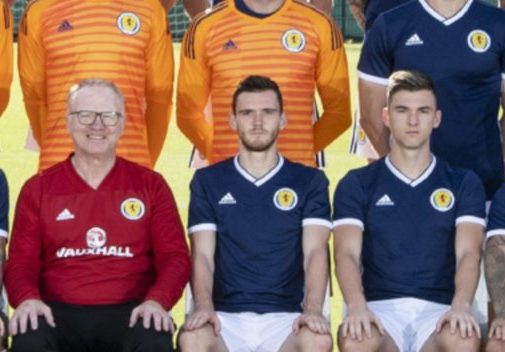 Also on the up is Kieran Tierney, who has flourished under his Spanish boss.
Signed from Celtic by Unai Emery a year ago for £25m, the left-sided star struggled to make an immediate impact due to injury.
But since lockdown, he has looked every inch the part, and the Arsenal fans adore him.
He also won a place in their hearts for turning up at a recent game with his personal belongings in a Tesco shopping bag, rather than the customary designer toilet case.
McLeish said: "When Kieran was injured, I sent him a text, telling him to keep his head up, and that his time would come.
"I sent him another one last week to congratulate him on reaching the FA Cup Final.
"I was always confident he would fit into the Arsenal style and get the fans onside.
"Kieran is full of quality. I really enjoyed working with him at Scotland. I would have loved to have had him more, but injury curtailed that.
"Of course, having him and Andy Robertson in the squad was seen by some as a problem, rather than a positive.
"But, yes, it was a dilemma as to where to include two top-class left-backs in the team that would get the best out of them.
"Kieran is extremely versatile, and you can see for his club side that he operates very effectively at left-back in a four, or as a left-sided central defender in a back three.
"I can only see him going from strength to strength. He is doing himself, his family and his country proud, as is Andy Robertson.
"They are both brilliant footballers and exceptional young men.
"We have all just watched Andy lift the Premier League trophy with Liverpool, and he deserved to enjoy every second of that success.
"Kieran now has a chance of lifting the FA Cup at Wembley, and even though there won't be supporters inside the stadium, it will still be a thrilling occasion, and one to savour.
"I tasted that experience with Birmingham City when we won the League Cup almost a decade ago. Funnily enough, we beat Arsenal.
"I'd like to see Mikel and Kieran do it next weekend – but I have a sneaky feeling for Chelsea.
"Frank is doing a great job there, and they have players from middle to front who are capable of really hurting teams.
"I'm confident it will be an open and entertaining Final. There are too many top players in both line-ups for it not to be.
"It will also be a first piece of silverware for either Mikel or Frank in their management careers.
"I know how important it is to get off the mark. You've no idea how good it feels, and what it does to the confidence levels of everyone at the club and the supporters.
"Unfortunately, only one of them can be successful next weekend."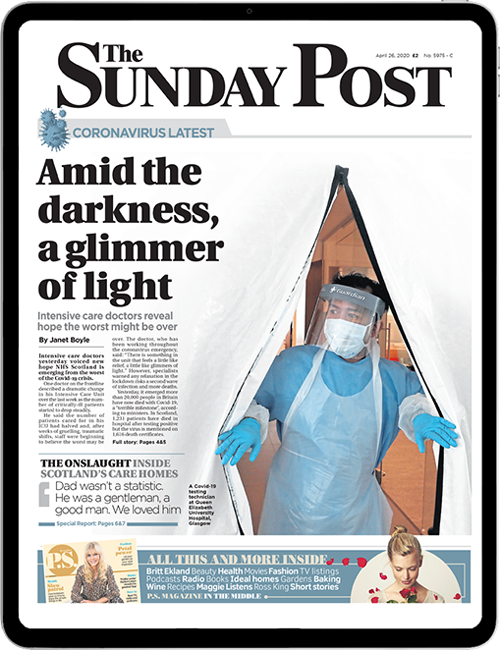 Enjoy the convenience of having The Sunday Post delivered as a digital ePaper straight to your smartphone, tablet or computer.
Subscribe for only £5.49 a month and enjoy all the benefits of the printed paper as a digital replica.
Subscribe