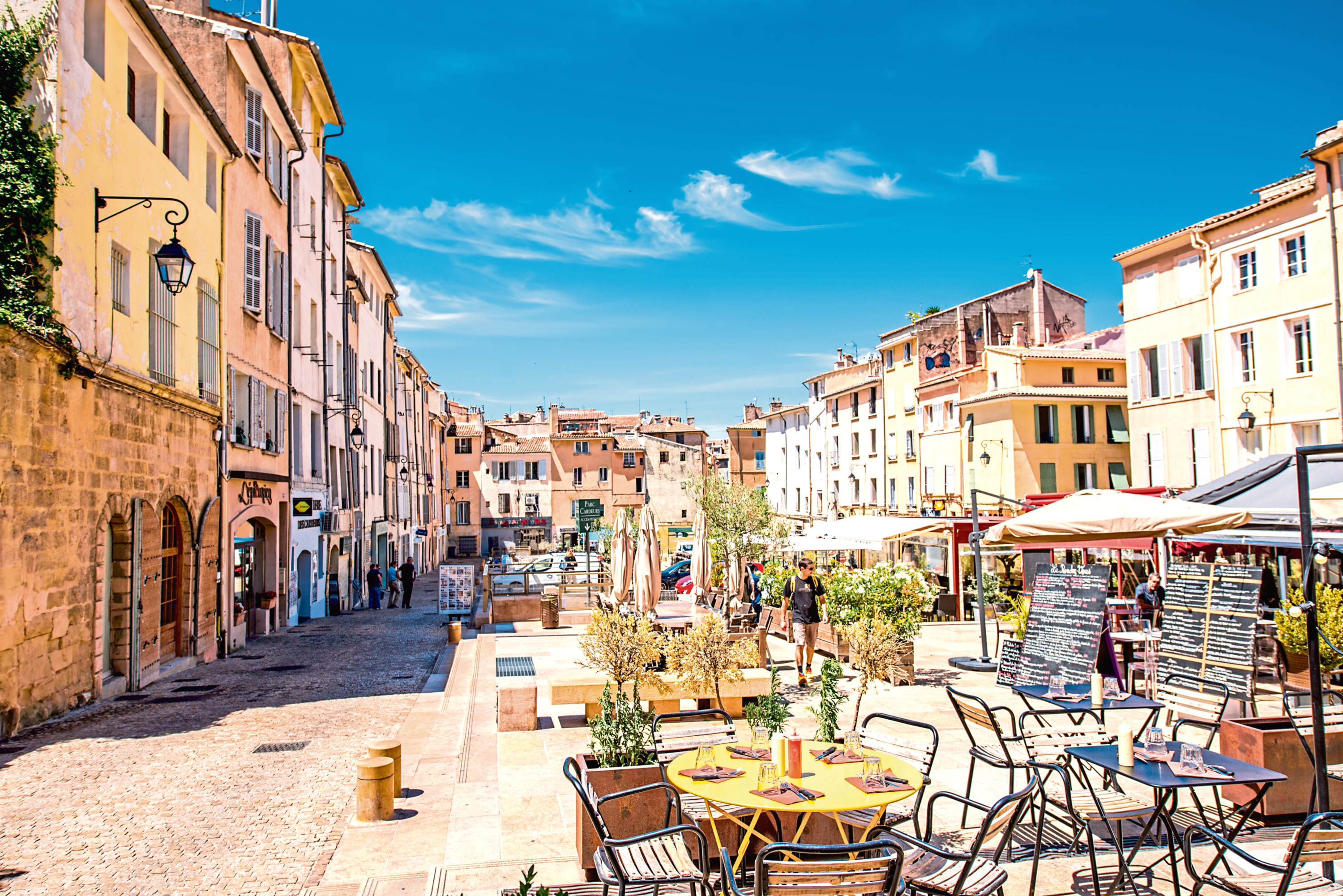 ANTHONY MOSAWI moved from London to work for Paramount Pictures in Hollywood for eight years before returning to the UK.
His knowledge of what grabbed an audience's attention came to the fore when writing action-packed debut novel Tell No One, just out in paperback, £7.99.
His Scots-born heroine Sara Eden has to unravel her mysterious past as she's hunted by shady agents.
---
The holiday I remember most fondly was my "babymoon" in 2016.
My girlfriend (at the time) and I had just relocated from Los Angeles to London, got married, honeymooned, got pregnant and found our first flat together, all in the space of eight months.
Money was tight, but we'd heard all about the tradition of babymooning, so we felt we shouldn't miss out.
We went by train to Paris and then Aix-en-Provence where our budget stretched to a tiny Airbnb apartment.
A severe sloping ceiling above the bed made getting up at night treacherous and a lack of air conditioning meant that, with temperatures in the high 20s even at night, the apartment was like a roasting tin. And yet, with all of it, we had the most delightful time.
Renting in the centre of town makes you a temporary Aix citizen in a way that the cloistered experience of being in a hotel cannot. We got to know the owners of the local bakery, wine bar and coffee shop. Aix is less than an hour's drive from the sea, and the feeling of being in the Cote D'Azur is palpable. The disposition of the locals is as sunny as the weather.
We began each morning with a coffee in the square before carrying home an armful of baguettes. It was a busman's holiday of sorts for me. I was finishing Tell No One, which is based in part on the true-life story of Helen Duncan, a Scottish medium who came to the attention of Winston Churchill during the Second World War.
Once writing was done each day, we explored. Aix is a market town like no other, with several ongoing on any particular day: fresh local produce, nougat and other confectionary, clothes and lavender sacks.
I would recommend a day trip to the picturesque town of Isle-Sur-La-Sorgue, famous for its antique stores and the shallow mountain streams that run through the centre of town.
Even in August, the streams are freezing, and restaurants occasionally set up tables in them for daring diners to beat the heat.