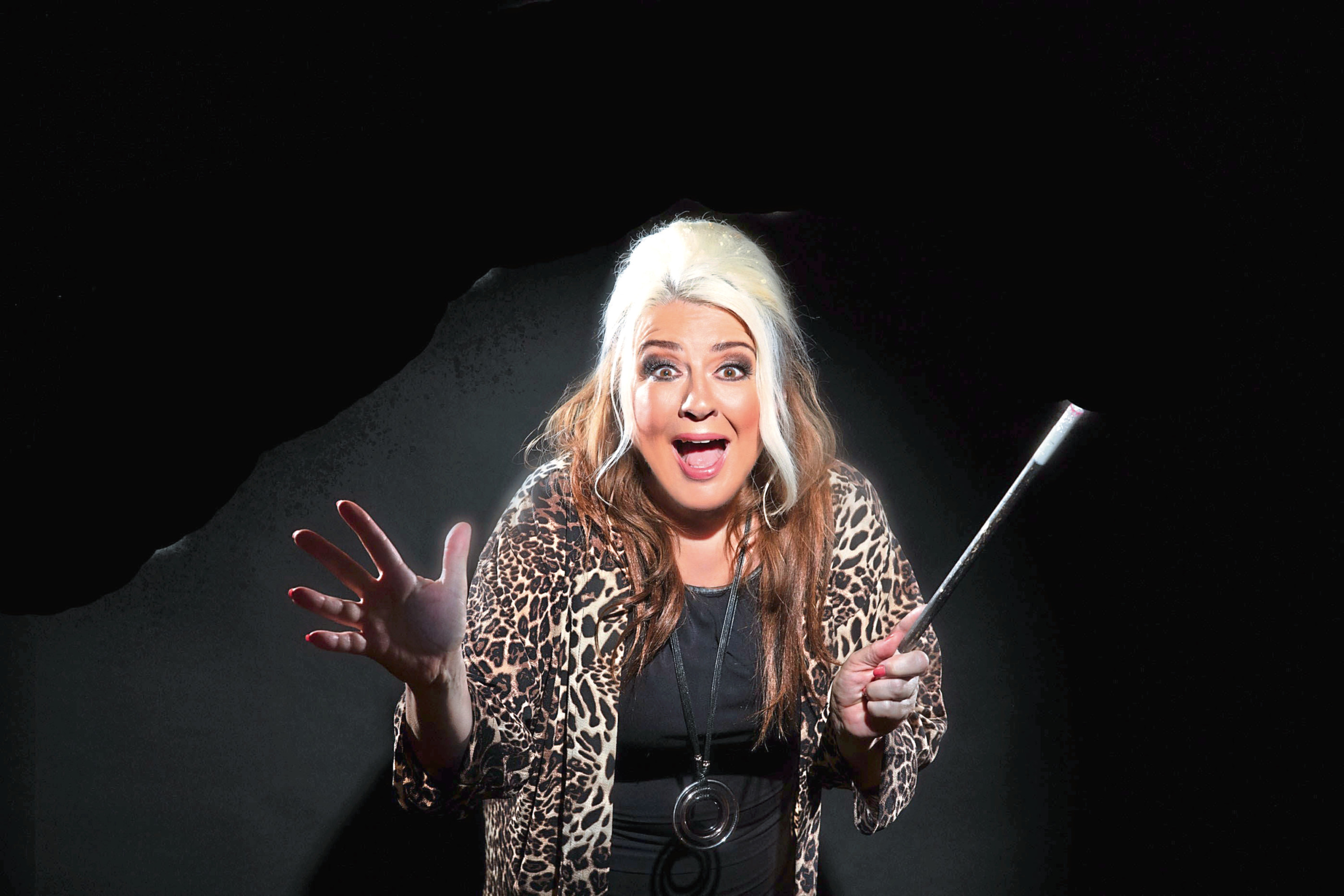 MANDY MUDEN came to mainstream attention with her style of magic and comedy when she reached the semi-finals of Britain's Got Talent last year.
She is part of the packed line-up for Allan Stewart's Big Big Variety Show, which is at the King's Theatre in Edinburgh from February 26 to March 2.
---
IN my job I travel a lot, as I work on the ships, and my favourite holiday came about by accident.
I was working in the Far East and had to return there a week later, so rather than come home I decided to have an impromptu holiday in Vietnam.
I booked into the Rex Hotel, which is in the centre of Ho Chi Minh (formerly Saigon). It's where all the reporters used to stay during the war, but I got a great deal because it was being refurbished at the time.
Everyone drives around the city on mopeds. It was incredible what people were able to accommodate on the back of them.
I saw a Friesian calf being carted on the back of one, eight pigs on another. There was a family of four on a moped and the mother was breastfeeding.
I found it terrifying – and near impossible – to cross the roads.
One time I stood for 45 minutes trying to find an opening.
Eventually an old woman in her 80s appeared from nowhere, grabbed me by the arm and led me across. She never said a word and returned back to the other side.
I learned you need to just walk out into the road and the moped drivers will somehow avoid you.
There are amazing markets with the most beautiful street food. I also had a kimono made from scratch using stunning fabrics, stitched and finished within six hours.
Although not great if you suffer from claustrophobia, the Cu Chi Tunnels, a sprawling network of wartime tunnels, were fascinating. I also caught up with a Vietnamese friend who took me to more rural areas where I don't think they had ever seen a white person before. I remember everyone staring and lots of people laughing.
We also went to Ha Long Bay, which has thousands of rocks protruding from the ocean.
I've since been back to Vietnam because I loved it so much.
More recently, I've just returned from a 10-day trip to Antarctica.
It was amazing. You leave from Argentina and sail into this white abyss, breathing in the pure air.
I didn't travel abroad until I was well into my adult life.
When we were kids we would go to Butlin's and it had everything I wanted – fun fairs, swimming pools, entertainment. I used to think I had arrived.