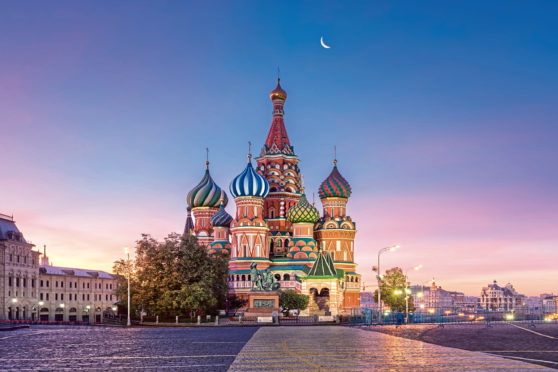 A former teacher with 20 years of experience, Joe Nutt has written books on Shakespeare, John Donne and, most recently, a guidebook to Milton's Paradise Lost.
His latest tome, The Point Of Poetry (£16.99 hardback), is out from Unbound on March 21.
---
I'M a single dad with two wonderful daughters and there is one bit of paternal advice I have probably bored them to death repeating.
It is, of all the things you can choose to spend money on you, will never be disappointed if you spend it on travel.
Before they were born I travelled to the Soviet Union with a teaching colleague and a group of pupils. We timed the trip deliberately as the communist state was collapsing.
The night we arrived in Moscow, our guide insisted we go to Red Square as it had just been re-opened after weeks of curfew.
I will never forget breathing in that cold air, the colourful beauty of St Basil's Cathedral and the smiles on so many faces.
They had just floated the Rouble and I got so many notes for the single £5 note I changed, they packed both the breast pockets of my shirt.
Yet there was nothing to spend it on and people were queuing for bread.
I could write a book just of the memories I treasure from that trip.
There was a visit to the Hermitage, the only art gallery I've ever visited where the walls and ceiling in every room rival the art within it.
And a trip to the Bolshoi to see Prokofiev's Tale Of The Stone Flower.
The ticket tout led me into the building through a back door and sat with me in a stage-level box.
He bought me sandwiches and a drink at the interval and I paid for our entire group by placing cash inside a newspaper left open for me on the dashboard of the coach.
Every hotel and every meal was a surprise. I asked a receptionist in Novgorod why there were mosquitoes in my room when it was minus-20 outside and she said: "There's a lot of standing water in this hotel."
On our last night, students at St Petersburg University treated us to dinner so I pooled all our loose change, handed it to a waiter and asked him to bring all the Georgian white wine it would buy.
He stared in disbelief but came back with a trolleyful. Between us, Brits and Russians, students and teachers, we drank it all.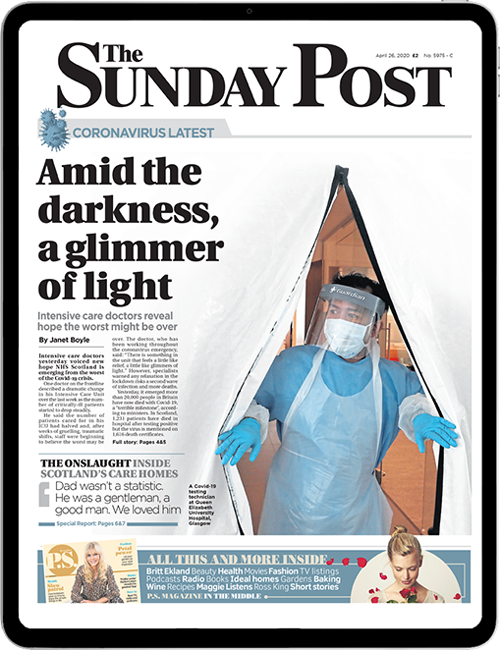 Enjoy the convenience of having The Sunday Post delivered as a digital ePaper straight to your smartphone, tablet or computer.
Subscribe for only £5.49 a month and enjoy all the benefits of the printed paper as a digital replica.
Subscribe