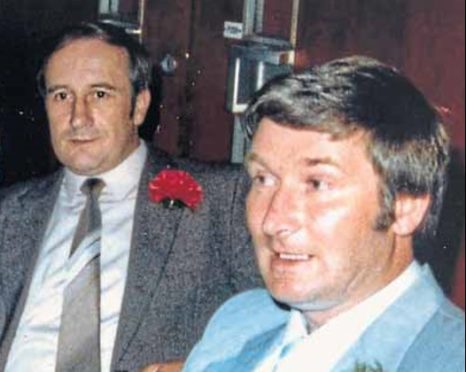 He was the older brother, the protector, the man who watched out for the family. When Brian McKandie was just a wee boy it was to William, nine years his senior, that he turned for strength and for guidance.
The years passed, William married and moved away from the family's rural Aberdeenshire cottage while bachelor Brian stayed at home to care for their mother until her death.
But, despite their separate lives, the brothers saw one another regularly, tied by the unseen but unbreakable bond of blood.
Neither could have imagined that the home that had been the kindly and popular handy-man's safe haven for 64 years was to become the scene of his brutal slaying on March 11, 2016.
William was on holiday in Australia, blissfully unaware that, back home, callous killer Steven Sidebottom had struck – bludgeoning gentle Brian to death with more than 15 blows and inflicting injuries that resembled a "scalping".
Police broke the news to William on his return.
Sidebottom was found guilty of murdering and robbing the 67-year-old former electrical engineer to fund a lifestyle he couldn't afford.
Presiding at the High Court in Aberdeen on February 1, Lord Uist told the 25-year-old first offender he faced life behind bars when he is sentenced in Edinburgh on March 6.
And heartbroken William, 79, today revealed he will be there to see justice done, just as he was there for every one of the 18 days of the trial.
Speaking exclusively to The Sunday Post in the run-up to the third anniversary of his brother's killing, he said: "We have been in limbo for nearly three years. I am glad it is finally over.
"I will never forgive Sidebottom for what he has done. I am glad he is going to get a life sentence. My brother did not deserve to die like that.
"He was a decent, well-respected and much-loved man who worked hard and kept himself to himself. He would not want to go down in history this way.
"Sidebottom took Brian's life and in some way he has spoiled our lives.
"He has shown no remorse – only arrogance. He thought he was clever – well, he's not clever now he has been convicted. There were nine years between Brian and me. I always looked out for him when he was a kid but as he grew up he was perfectly able to look after himself.
"We would never have imagined this end. You never know what's round the corner.
"The only thing that can help us now is to have justice for Brian. I sat in court for every day of the 18-day trial. My wife Pearl was with me most days. My niece travelled from Glasgow to be there. It was hard to listen to the evidence.
"Waiting for the result was the worst but I was quite confident of a conviction. And I will be there when the sentence is delivered."
He added: "Brian would not want us to mourn for long. We have to get on with it, to try to move forward. It is all we can do."
Brian was a skilled electrical engineer who had worked for many years with the Clydesdale electrical firm in Turriff and Aberdeen until it went into liquidation. He then became self-employed, working from home and rarely venturing far or taking holidays away.
He was the man the community could always turn to when their car or washing machine broke down.
Entirely self-reliant, he worked hard and saved hard. His estate was later estimated at around £800,000. Police found £200,000 hidden in his humble, semi-detached home several weeks after the murder.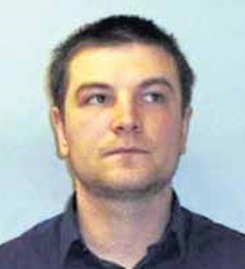 Sidebottom, who lived just three miles away near Rothienorman, had been at the property before the killing.
William said: "I knew he had some money in the house but I never realised he had that amount. He always said he was poor. Brian had a droll sense of humour but he was a decent guy."
Police broke the news of Brian's killing to his elder brother on his return from visiting his daughters Down Under.
It later emerged that officers had initially treated Brian's death as an accident and had failed to immediately take DNA evidence.
But stoic William said: "I have no complaint with the police.
"It was a long haul and there was a lot of evidence to be cross-referenced and statements to take.
"No one came forward, which I was disappointed about at the time.
"But the police got there in the end.
"I am pleased with the result."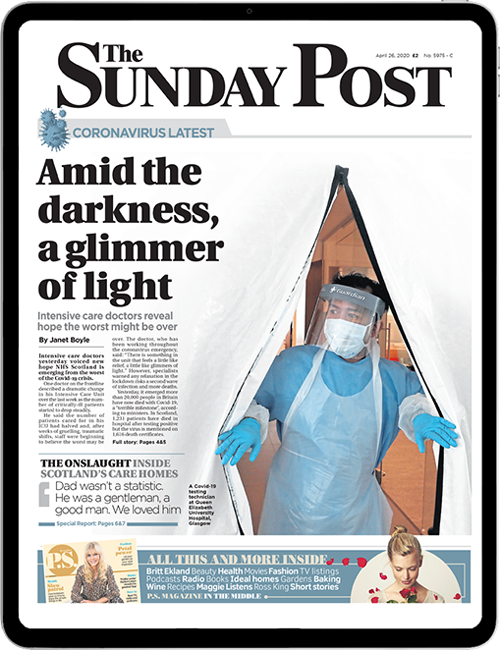 Enjoy the convenience of having The Sunday Post delivered as a digital ePaper straight to your smartphone, tablet or computer.
Subscribe for only £5.49 a month and enjoy all the benefits of the printed paper as a digital replica.
Subscribe